Not really. But I do seem to have a fascination for weird and creepy places. I've never been much of a beach girl (although I like to know I live not too far from the ocean), but I would have never imagined that the desert hides so many cool little treasures; I'm starting to believe I'm more of a desert creature. Elmer's Bottle Tree Farm is one of the many gold nuggets out there in the wild west.
As we were driving down route 66 towards Oro Grande, the landscape turned eerier and dustier and more intriguing. We spotted abandoned houses, a derelict factory that somehow managed to keep functioning and an empty school bus (on a Saturday evening) driving slowly in our same direction. I pointed out that the place looked like a horror movie and David replied that that was exactly the kind of place where horror movies took place.
Elmer's Bottle Tree Farm is in the middle of nowhere, literally. This is what you see to the left and to the right, and every now and then, far on the back, you get to see long cargo trains.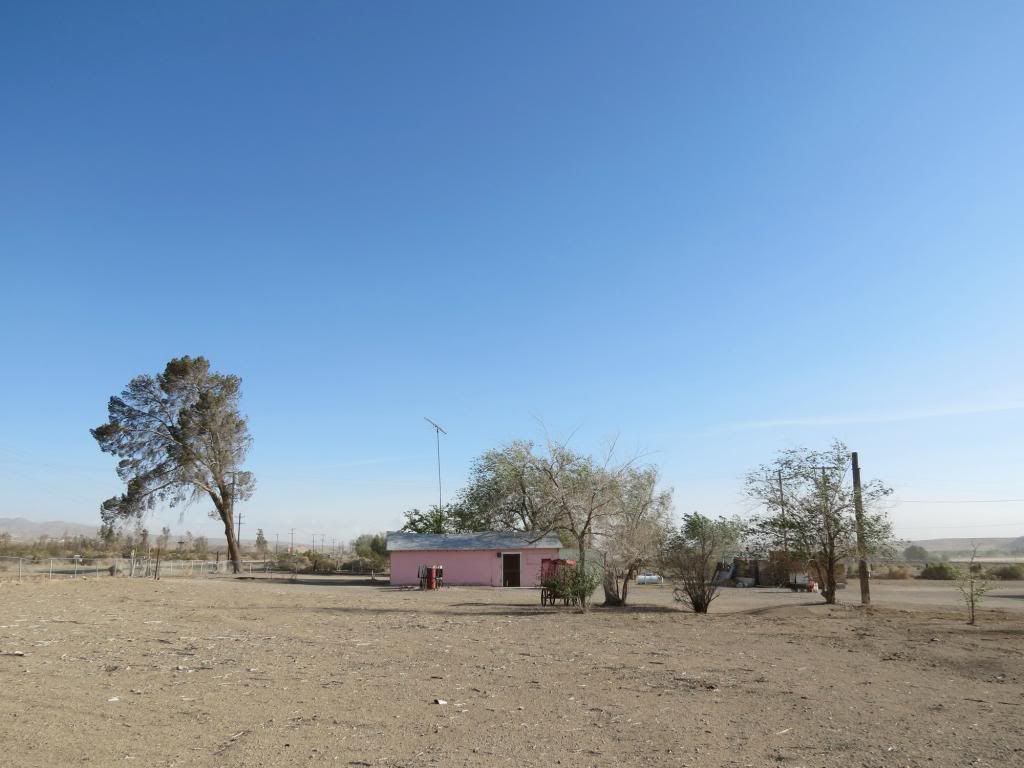 Lucky us, we made it there before the sun went down, so the colorful bottle trees didn't look scary at all. I imagine it must be a whole different story when it's pitch dark.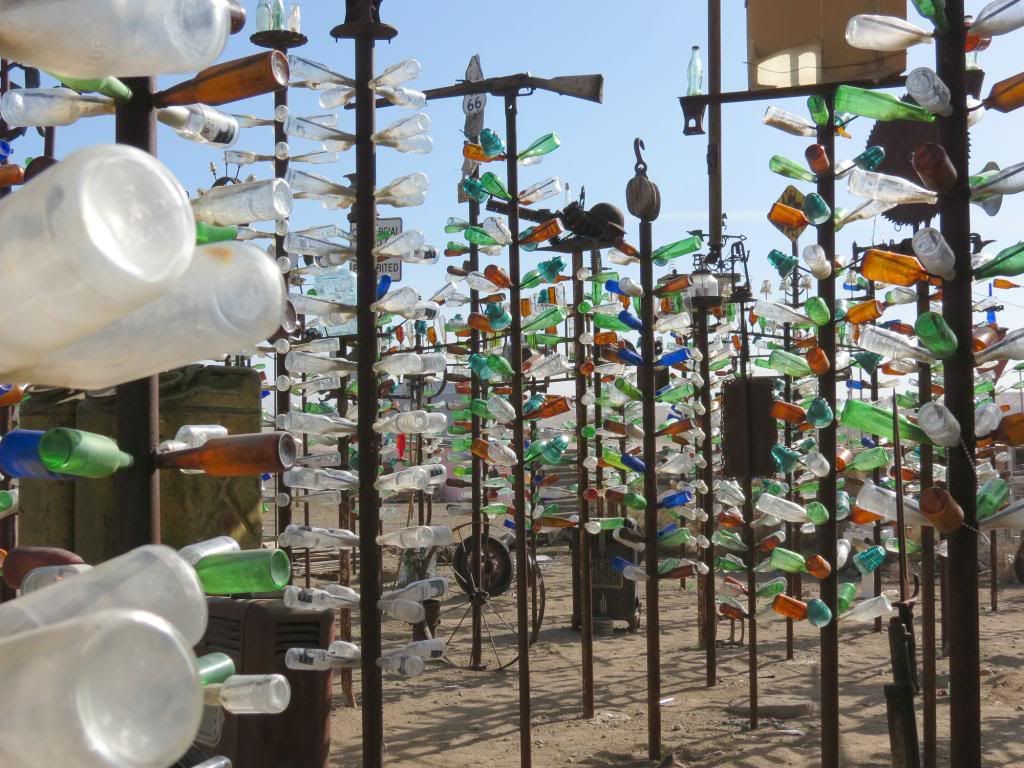 If you look closely, you'll find not only bottles, but also a bunch of different objects on top of the bottle trees including guns, which are fully functional!
And we know this because we heard it from Elmer himself :p. Doesn't he look like the Heisenberg?!

He was inside his house when we got there, fireplace on (we could smell the burning log) and he came out to say hi to us right when we were getting ready to head back. I'm really glad we had the chance to exchange a word or two.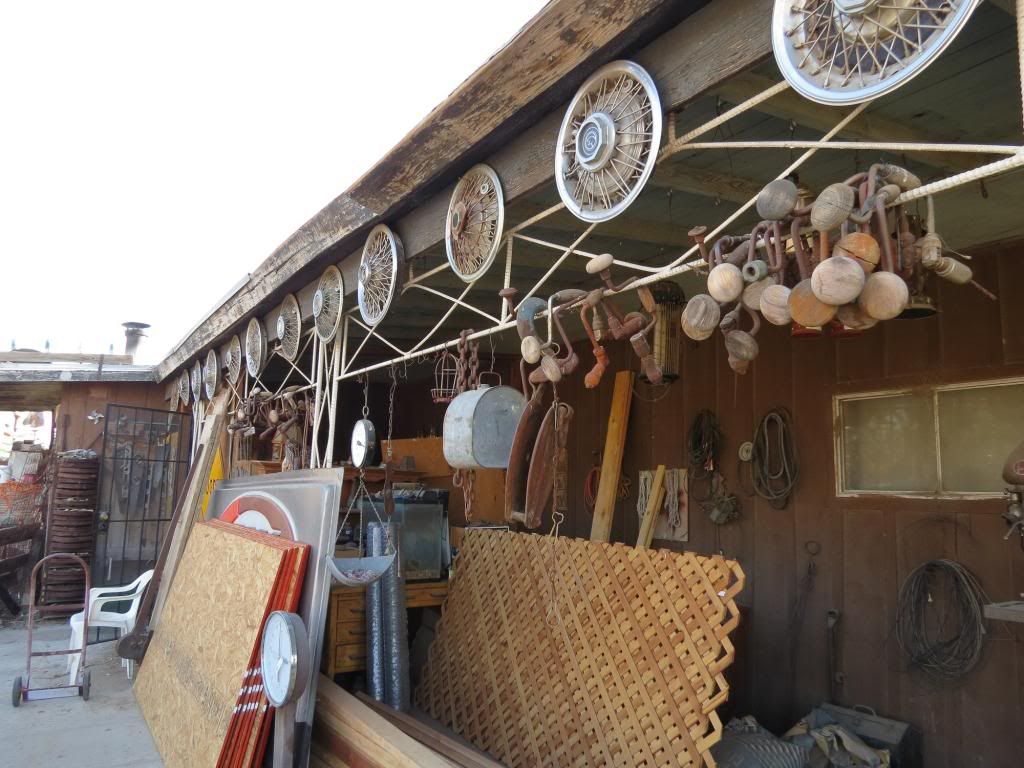 He told us he started this project 12 years ago and people from all over the world come visit. He also admitted he wonders who's going to take care of the place once he passes.
The farm itself is not very big, but there are a lot of details and artifacts to see. We were there for well over an hour, exploring and taking photos.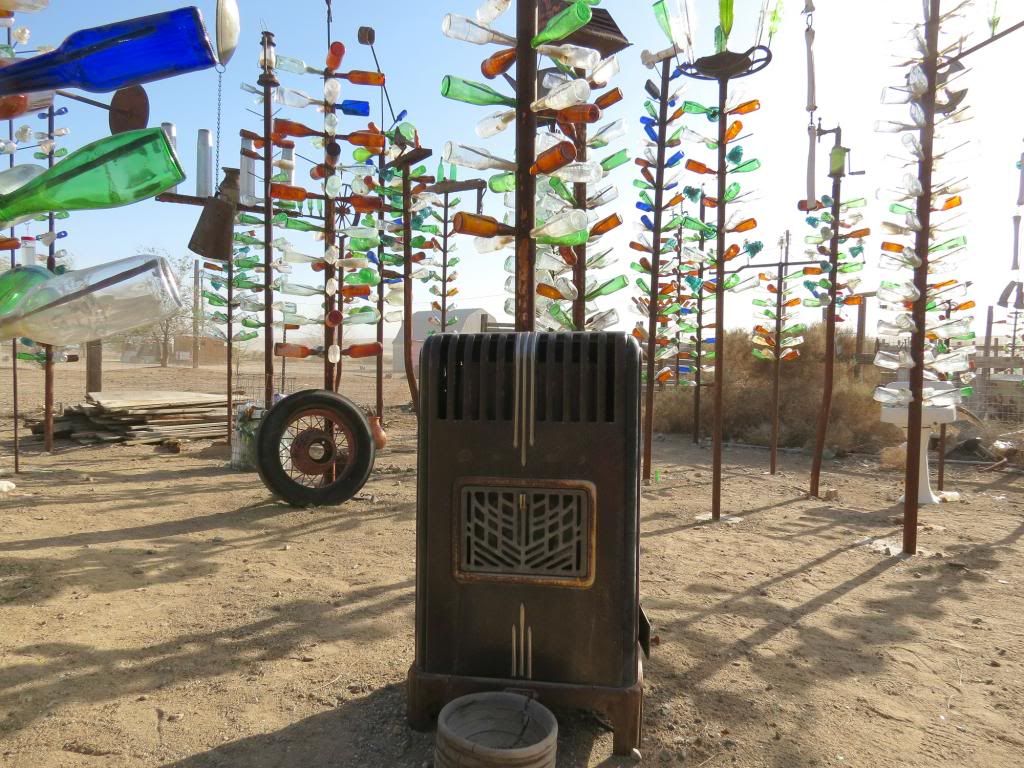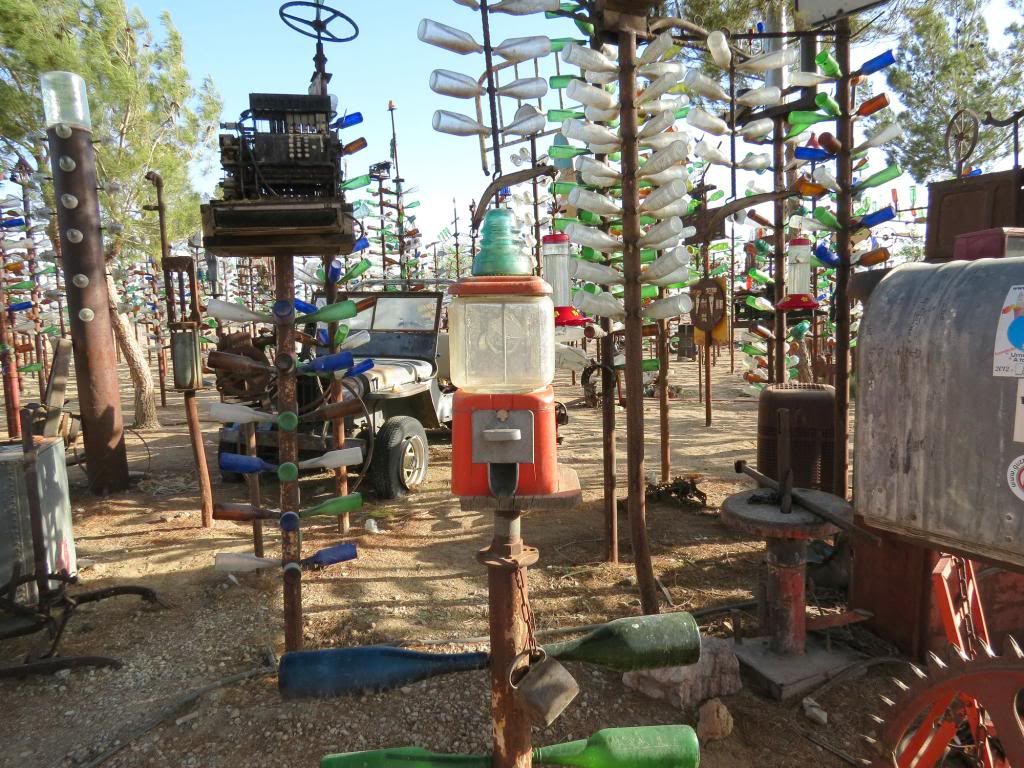 Before leaving, we left a tip and grabbed a stone each.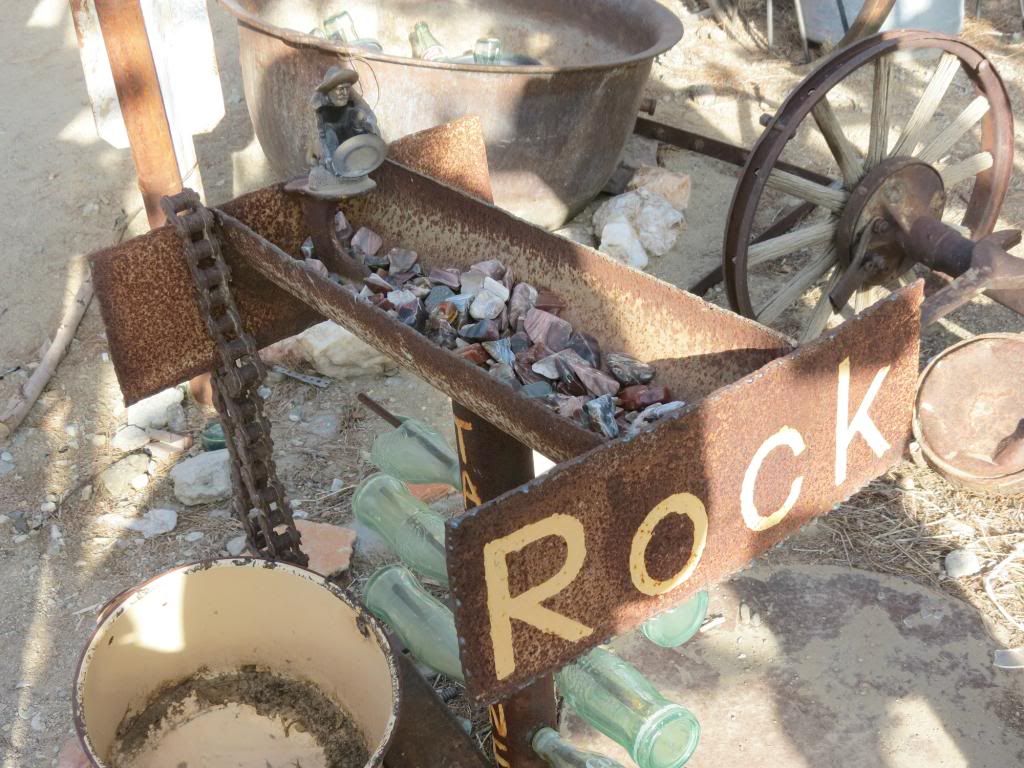 We tried taking some pictures together, but it was so freaking windy, there's no good one, haha. I forgot to ask Anthony (a friend and photographer who was there with us) if he had better photos of us, but oh well.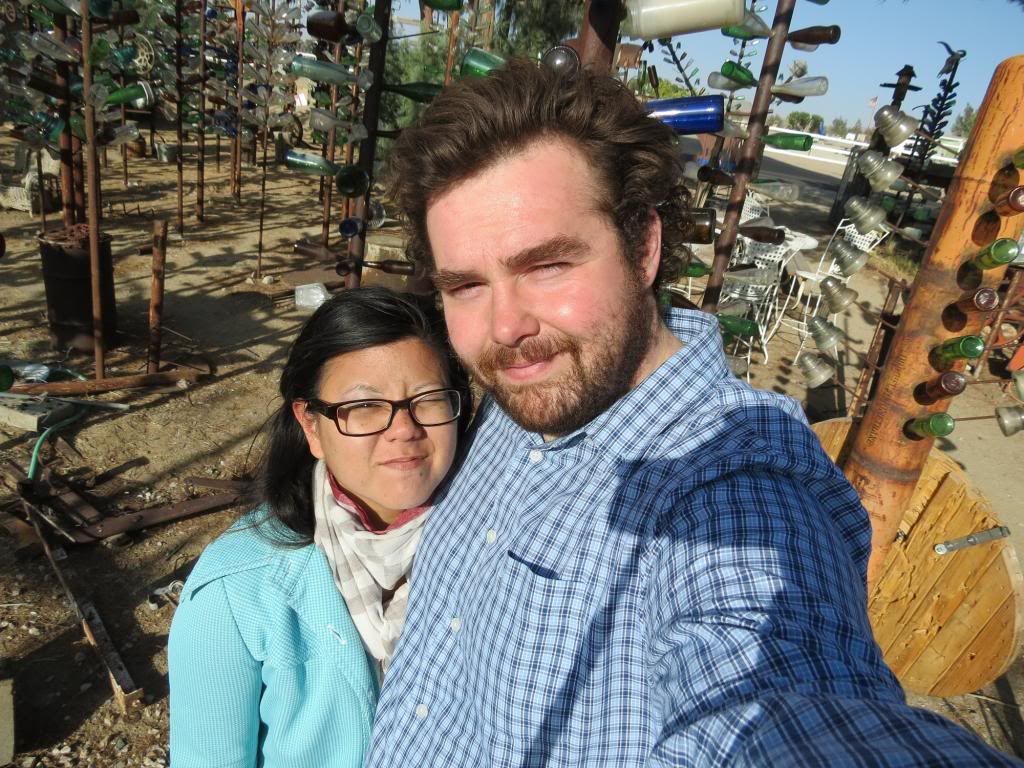 May you all have a great week!

And if you're ever in SoCal, pay Elmer a visit ;).

Hugs!
Interested in visiting similar places? Then, check out:
Pioneertown, Salvation Mountain, Calico Ghost Town