Whoa! I'd never seen this post coming in this blog, not in a million years. Especially, because I've always considered myself a lame reader; no, wait, a very lame reader, actually. I'd pick up a book every now and then (mostly non-fiction) and more often than not leave it behind half way through. I inherited my dad's asthma, my mom's short-sightedness, both of my parents' short stature but not my mom's love for literature. Great. She flooded me with books, all kinds of them, and I gratefully accepted them all but have sadly, only read a few.
But, wait. Who says one can't pick up the habit of reading as an adult? Right? Every January, I would say to myself "OK. I'm going to read more this year". I never added that item to my list of goals (not that there was ever one, but you know what I mean), but it was a pending task. It wasn't until I was back in my house in Buenos Aires earlier this year that I rediscover the pleasure of reading. As I was doing a major clean-up, I went through all of mom's old, dusty books and it was quite a moving journey to decide which ones to toss because of their poor condition, which ones to donate, which ones to keep in our huge living-room bookcase and which ones to bring here with me. While I have yet not read any of such books, I have a strong feeling that this had a lot to do with my picking up the habit.
Without further ado, let me share the titles that I've read so far this year. Forgive the low quality of the photos, but except for the last couple, they're all Instagram pictures.
As shallow as it may sound, I bought this book just because I was intrigued by its cover. I got it at the library I work at when we were having a buck a bag sale and it wasn't one of the main books I'd chosen. Once I read the first 10 pages that was it for me, I got completely hooked on the story and couldn't put it down till I got to the very last sentence. This one book was important for me because I hadn't read fiction for about 2 years. Since I didn't use to read much at all, I usually chose to read non-fiction to at least "learn something" or else I resorted to classics, because I knew they were well-written.
The story is told by a 5 year-old and you learn more important facts about this peculiar character as you turn the pages. I hadn't read the comments on the back cover, which was a good thing; it made it way more exciting for me to read page after page to learn why this little guy was in "Room" (with a capital R) and why he spoke the way he did. I don't want to give more away, I'll just say that it's very easy to read and totally captivating. The last part of this book is not as fast-paced, but it gives a perfect closure to the story.
Me reading about a comedian? A comedian I didn't even know? Seriously? What was I thinking when I checked it out? I'm not even that fond of stand-up comedy, so why on Earth would I read a book that looks like a Jim Gaffigan biography? Actually, I don't even know if it is considered a bio, I should go check if it's labelled "921" tomorrow. But anyhow, yes, I checked it out and devoured it quite quickly. It was one of our new arrivals and I just so happened to be the person to shelve it for the first time. I liked the cover, read the back cover and decided to put it on display. Before clocking out, I grabbed it from the "new arrivals" section and took it home with me, haha. David was surprised (to say the least) and pleased to see me holding this book. To those of you who have no idea who Jim Gaffigan is, let me explain that he's a very well-known stand-up comedian who is known for being clean (i.e. not cussing much) and having 6 kids. 6 kids in a 2-bedroom apartment in New York; an apartment that happens to be on the 5th floor (if I remember correctly) in a building which has no elevator. You can imagine the sort of funny stories that unfold. The book is very easy to read, hilarious at times and it's making me reconsider entering motherhood, so thank you very much, Jim, ha!
The Geography of Bliss: One Grump's Search for the Happiest Places in the World
I would have never known this book existed had it not been for Katrin. She'd mentioned this title in her blog and given that she's such a great reader, I took her word for it even thought she hadn't read it yet. What can I say about the Geography of Bliss? It is fascinating, enlightening and quite a journey, ha. I was first discouraged by the fact that the writer is way older than me, but that feeling soon dissipated. I learned a lot of interesting facts and the happiest place in the world is ... Hahaha, no spoilers! If you love traveling and are interested in learning about different cultures, you'll enjoy this book this book. Did you know that in Bhutan they speak of Gross National Happiness instead of GDP? And that Icelanders are some of the happiest people in the world even though their winter is really harsh and dark?
Emily Windsnap and the Monster of the Deep


By Liz Kessler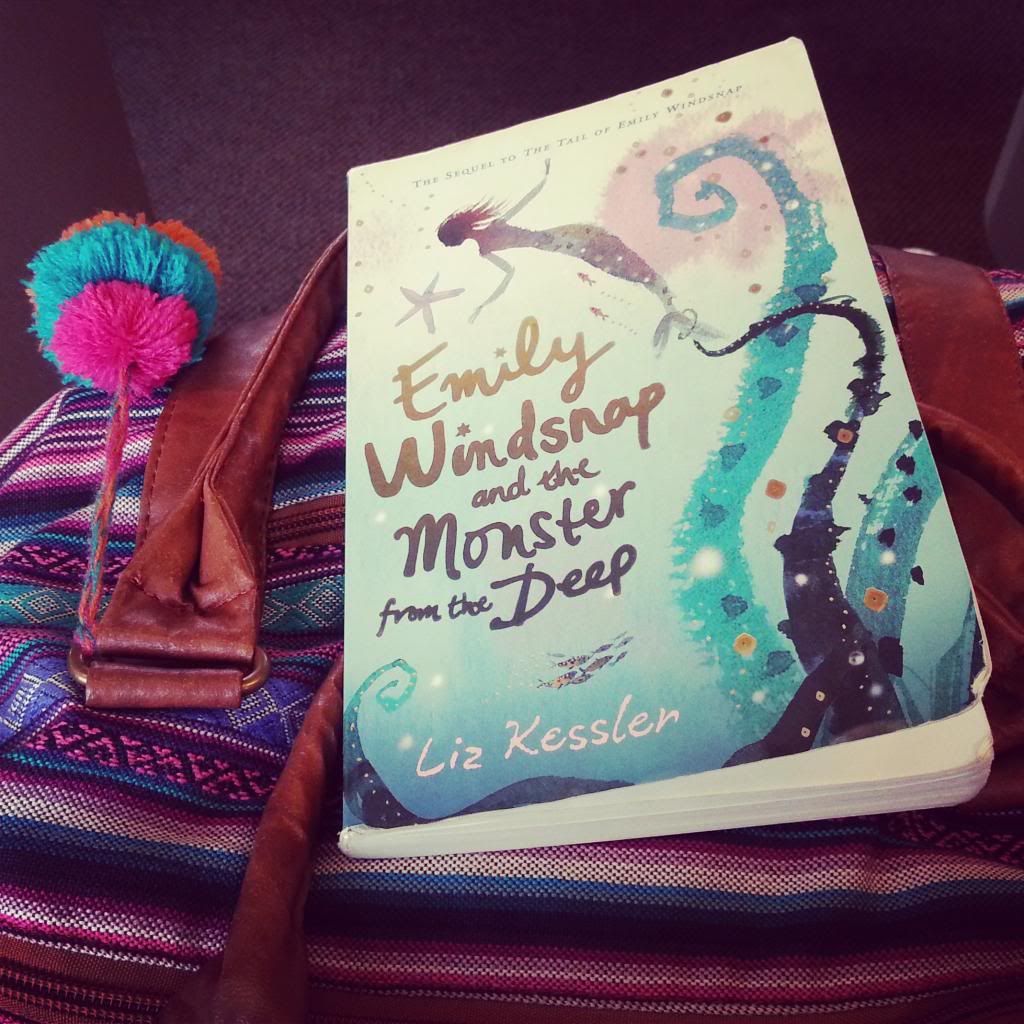 This is probably the only book in this post that meant nothing or barely anything to me. In its defense, though, it is a children's book and it's fantasy. I never cared much for fantasy and I wasn't in the mood for children's literature when I started it, but I was going to LA, I was running late to catch my train and grabbed the very first thing I saw in the living-room. Once again, I'd bought it during a buck a bag sale to give away to one of the younger members in the family. It's the sequel to The Tail of Emily Windsnap and it basically tells the adventures of a girl who's half-human, half-mermaid. I bet our 10-year old niece, Breanne, would really enjoy it.
The Restaurant of Love Regained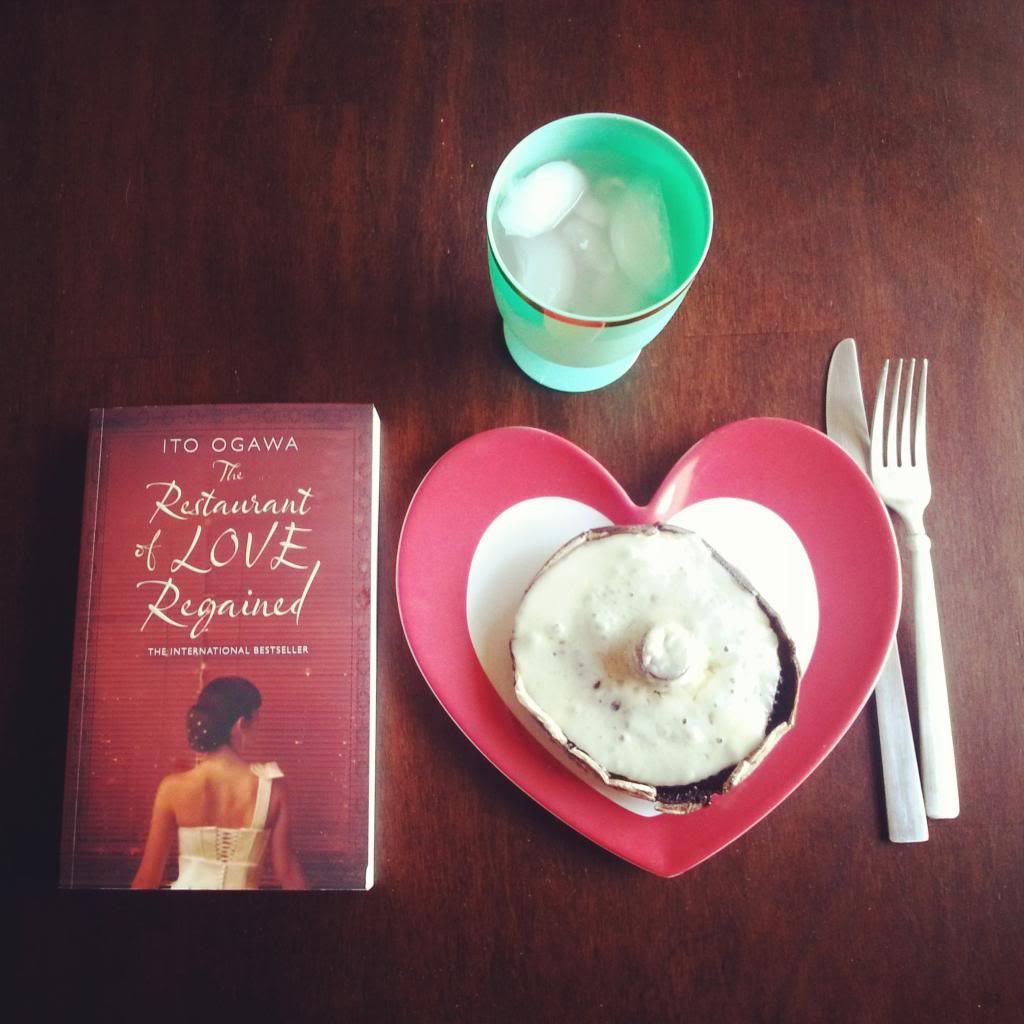 This one, too, was recommended by a friend, Chantele. She had said it was a simple story, but she thought I could enjoy it, and she was right, I totally did. It's the story of a Japanese cook who, one night, finds out her house has been broken into and is left with nothing but a broken heart and enough money to go back to her mother's house in the country. One detail - she temporarily loses her speech. So she goes back to the place she had abandoned 10 years ago to start anew, needs to face her mom (with whom she doesn't have a good relationship) and opens her own business. I know I'm not selling this well to you, but it's a cute story and it even made me cry. According to the information on its back cover, there's a movie based on this book. I shall try to find it and watch it.
Starbucked - a Double Tall Tale of Caffeine, Commerce, and Culture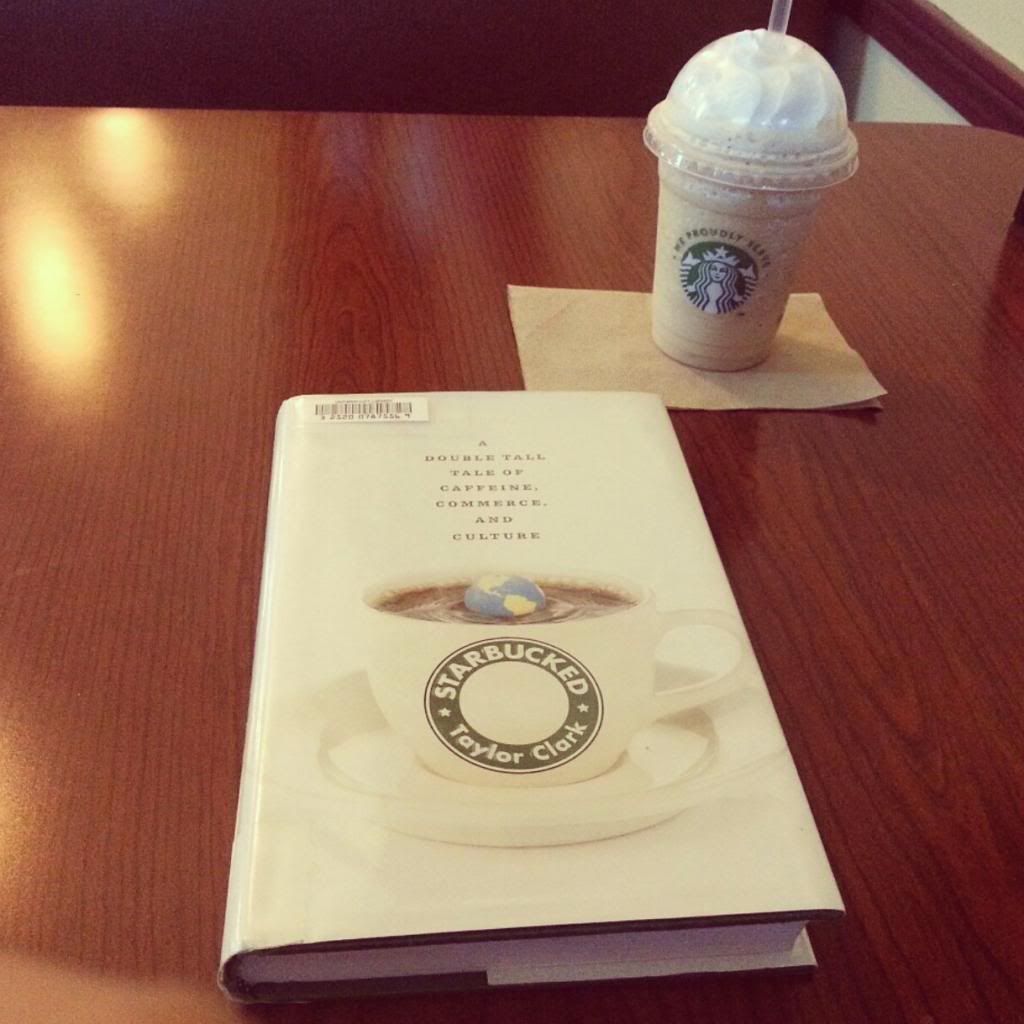 I can't really say much about Starbucked since I haven't finished it, yet. I was reading it quite enthusiastically, but then I found Katrin's post about the Geography of Bliss and decided to start that one, instead. I'd grabbed this book because I'm puzzled by Starbucks' popularity; I can't completely understand why so many people are willing to happily pay for a cup of overpriced coffee. I don't want to be a hypocrite, though, I do occasionally go there and enjoy a latte or a frappuccino, but given the choice (which I do not have here in rural Ontario!)I'd much rather go to a coffee shop that's not a chain or overcharges for a good cup of Jo. The first 50 pages or so (that's how far I got into it) explains a little bit about the beginnings of Starbucks and the history of coffee; it was very interesting so far, so I'm sure I'll check it out again soon.
The Indie Rock Coloring Book
I guess this one is a bonus, since it's not a book I'm actually reading. I'm sure most of you have heard about the Indie Rock Coloring Book before. I had it in the back of my mind for a while, but didn't want to spend 8 bucks on it. Then I remembered profits go to charity and I succumbed to its cuteness. I started 2 different projects in it, but have finished none. It's a really thin book, so I'd better savor every single page. It sure is fun to color and collage!
So, what books have you guys been reading?
Which ones can you recommend?
I think I'll pick up The Pact by Jodi Picoult which I gave up on years ago, but I want to start a list of must read books.
Have a great week, everybody! ;D