You guys. This has been one messed up weekend; it flew by too fast, but I look forward to starting a new week. There was a power outage at the library and a bunch of other odd things happened while the boss was out for lunch; then I broke the toilet as I was cleaning

(long story short - I dropped David's cologne in the cup and a big piece of glass got stuck somewhere in there)

and last but not least, Dimitri got in a fight, returned home all covered in mud and with a bad injury. All of the above has been solved, except for the very last one. We're taking Dimitri to the vet first thing tomorrow, so he can get stitches or whatever treatment he needs.
So that's that; nothing too serious, it just wasn't the kind of weekend I was hoping it would be. Now let's hit the rewind button and go 7 days back in time when we were still in San Luis Obispo, staying at the Madonna Inn, where everything is pink, kind of extravagant and certainly a whole lotta fun :p.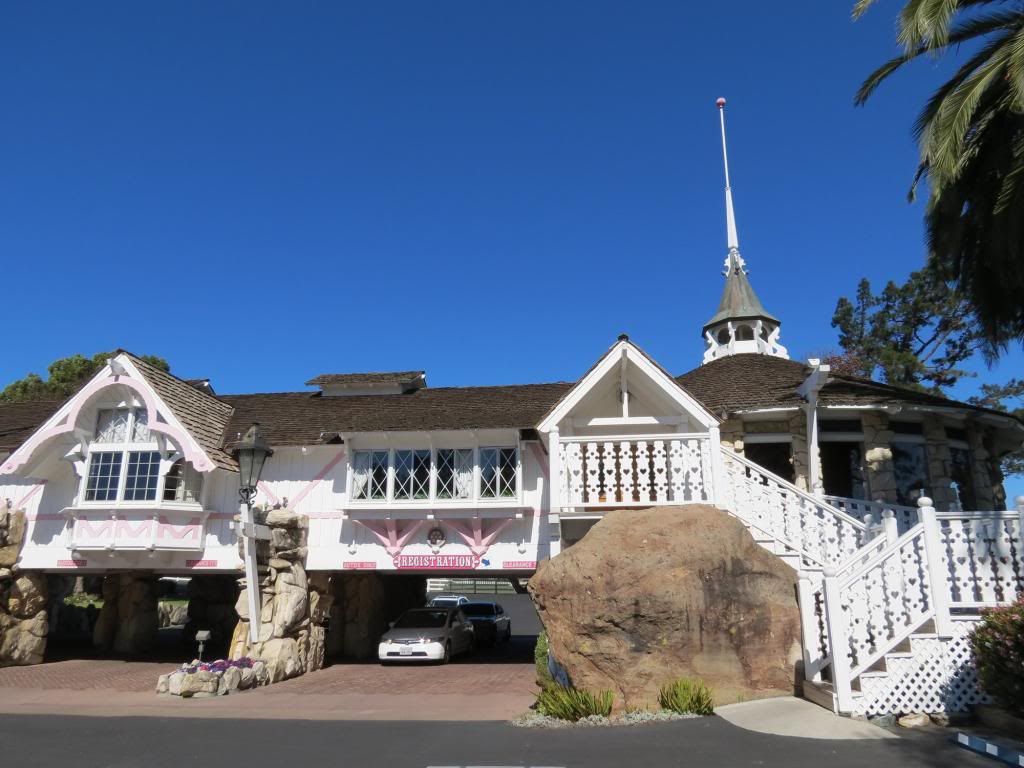 If you live in California, chances are you know about the Madonna Inn and probably stayed or are planning to stay there to celebrate your birthday, Valentine's Day or your anniversary. I'd get a room there any given day, but like most of its hots, we went to celebrate our anniversary.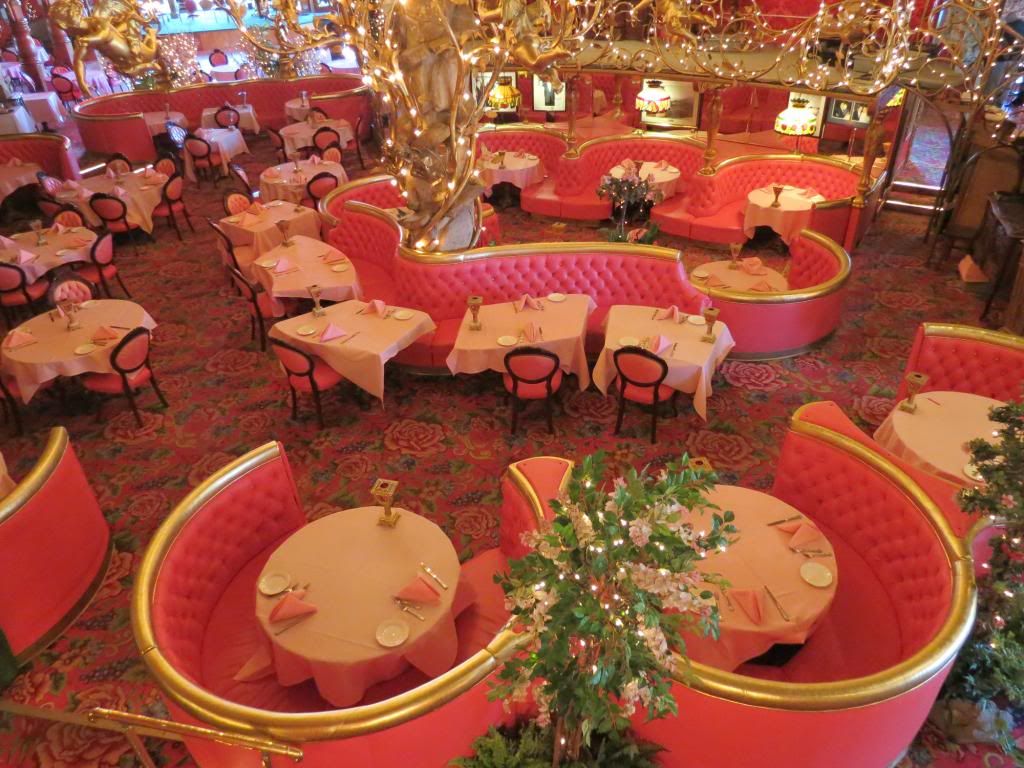 How do I know the other guests were celebrating something, too? There were a bunch of happy something balloons on most of the tables at the Gold Rush restaurant.
Or maybe they were all pretending they were so they could get a free piece of cake ...
Fun fact: they serve drinks in goblets and everything is pink, even sugar ;p.
First thing to know, this hotel has nothing to do with Madonna, the singer; it was created by a construction magnate called Alex Madonna and his wife in 1958. Oops, that happens to be the year when Madonna, the singer, was born, but that's sheer coincidence.
The many rooms are grouped in different clusters and each room has a theme. If you're planning to book one in particular, I recommend you do it way in advance because vacancy is scarce, especially on weekends.
We got the California Poppy, which was one of the cheapest rooms. If you have money to spare, you can get one with your own fireplace and/or a mini waterfall! There's a room for every taste.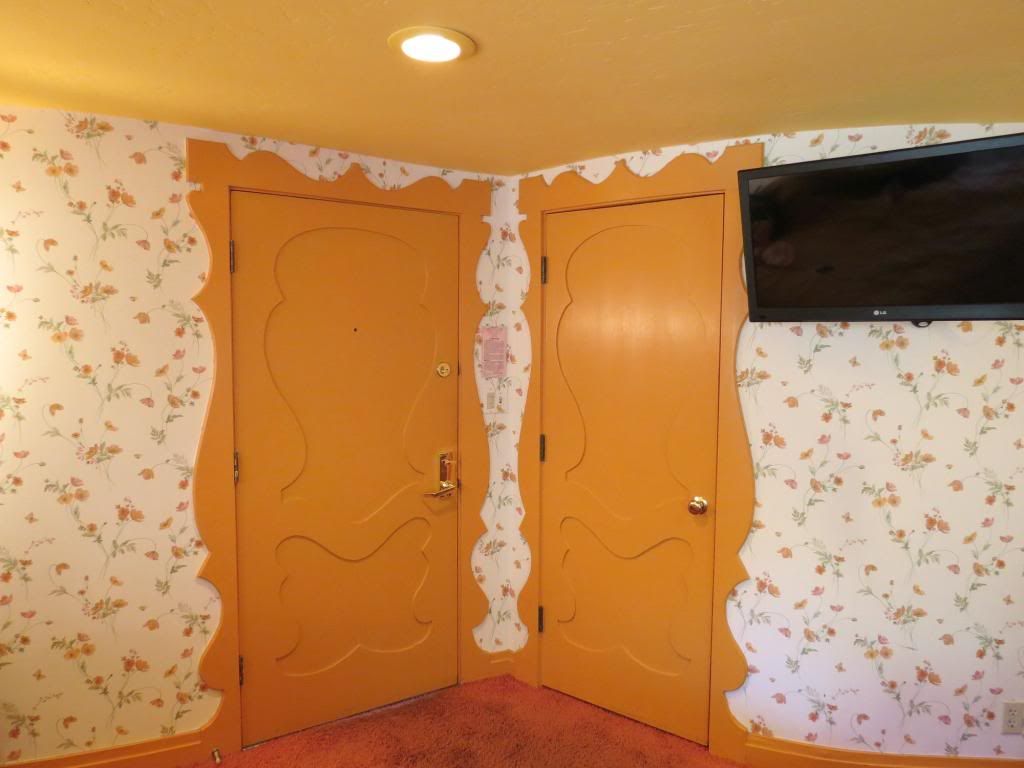 There was a trail that took us from our room to the pool area from where we spotted the colorful tennis and basketball courts.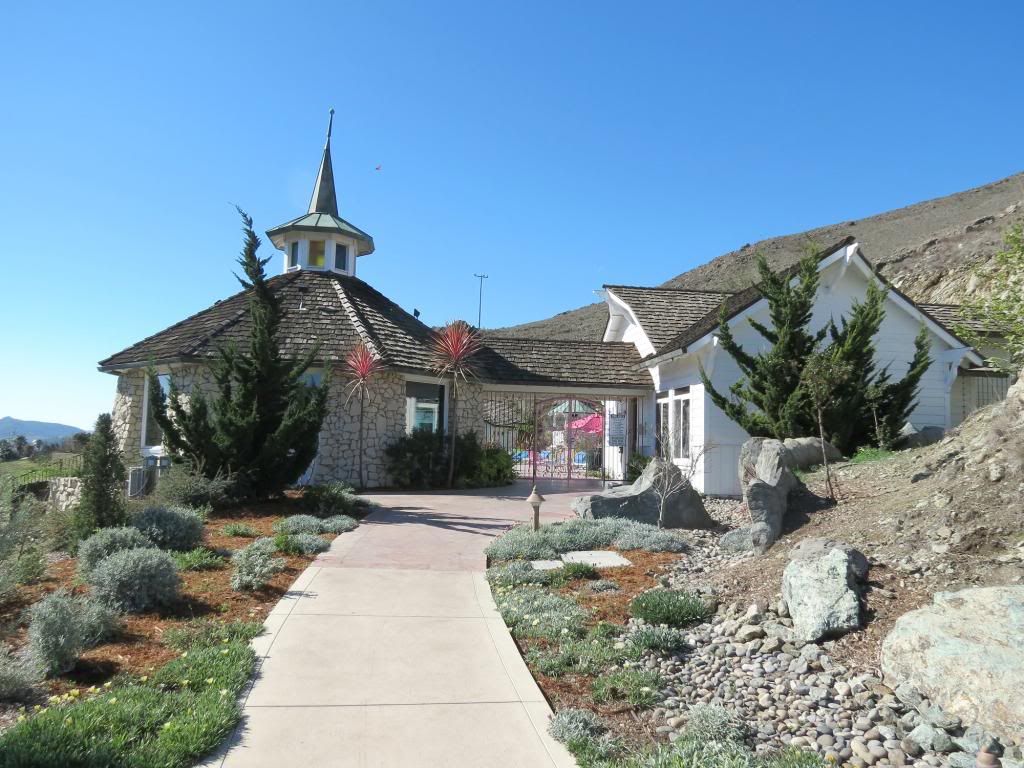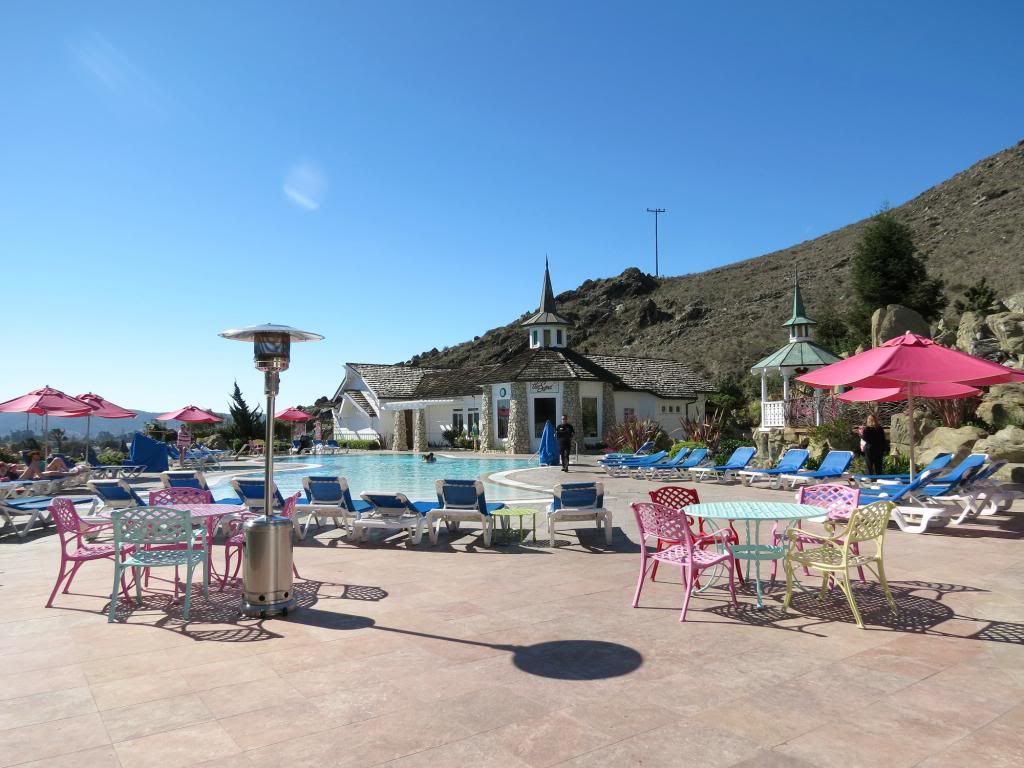 In my humble opinion, all tennis courts should be pink and turquoise ;p.
On a side note: of course, I didn't forget to take my Mameshibas :p. They had as much fun as we did, hehe.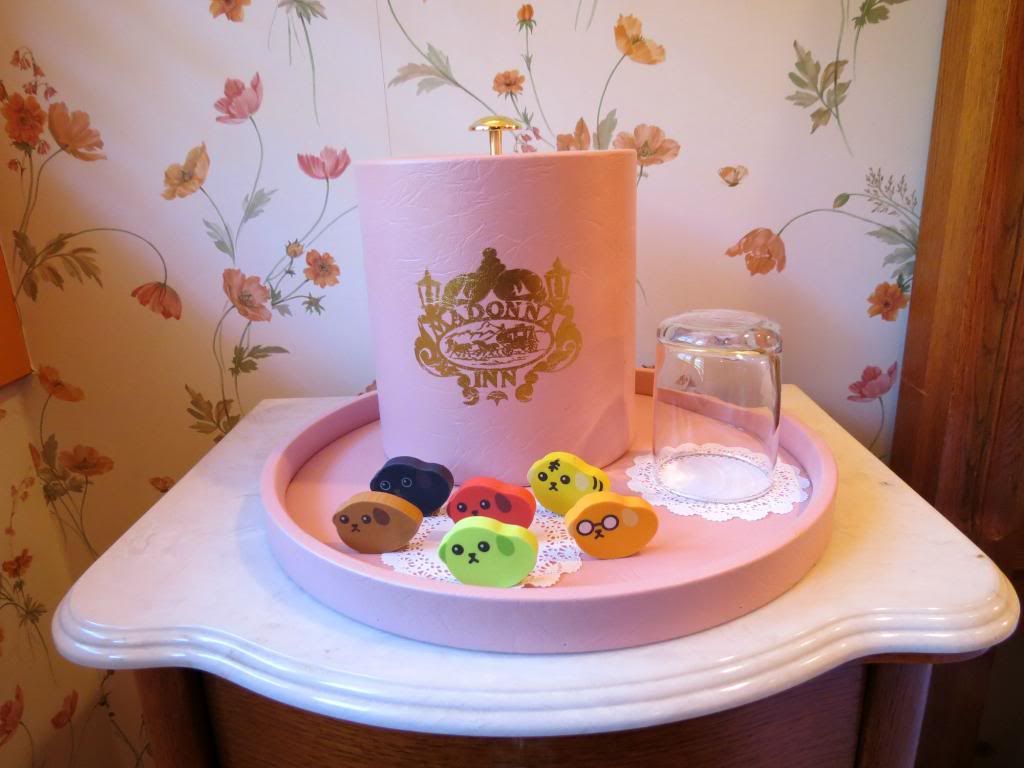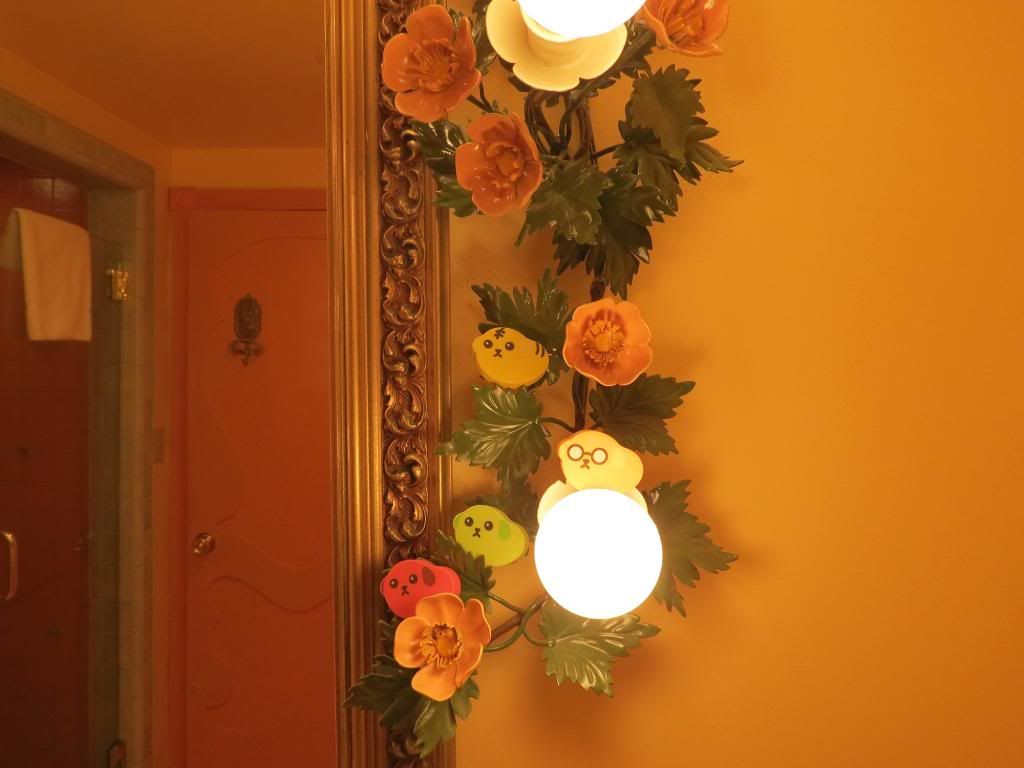 Well, my darlings, this little tour has come to and end, it's time to say bye-bye for the time being. Thanks for visiting! ;D
Hope you all have a wonderful week!