Whenever I tell somebody I'm planning to go to LA, the most common reply I get is "Why?". I feel like responding "Why no?", but I always keep it to myself. There's something about Southern Californians that live on the outskirts (or at least the ones that I know) that repulse the city. I first believed it was jealousy, but I've discovered they truly mean it; they don't feel the urge to go to the city, they just don't like it. They loathe the smoke, the traffic and think there's nothing there that would interest them enough to get on their vehicle and drive there. If you mention the beach, dirt-biking, hiking, now that's a different story; they're always up for all of them.
I came to the conclusion that being a city person myself, living in a quasi-rural area, I'm always craving it. I just love the fact that there's always something different going on in the metropolis; there are shows you need to pay for and there's the other ones that are completely free and just consist of witnessing simple moments, taking in your surroundings.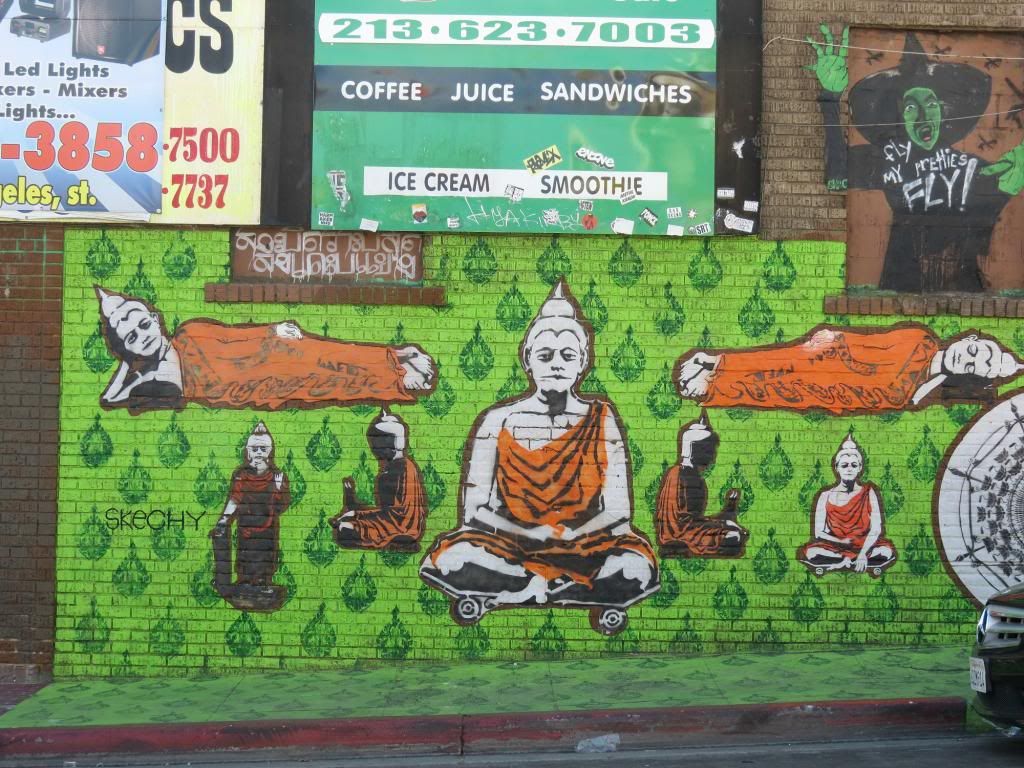 "Why would you want to go to LA? It's dirty, noisy, the traffic sucks and the people ..." Dirtiness is an evil every city faces in a larger or smaller scale, it's not neat, true. As for the traffic, I don't drive, ha, so I take public transportation, which in SoCal is kind of scarce, but whatever, I'll take what I have to make it work for me. "Public transportation? Ewww! Poor you!" I take the train, which even has restrooms, tables, AC and is very clean. And the people? I have no problem with people as long as they don't mind my business.
Well, I guess we'll just have to agree to disagree. I enjoy the colorful chaos, do not fear its people and embrace its craziness. Look at all the wonderful graffiti you can find in LA! All the photos below were taken at the Arts District, which I'd been meaning to visit for a long time. The one above were taken in Downtown LA, between the Fashion District and Little Tokyo.
The drawback is that since the Arts District is rising in hype, it's hard to dine without having to wait. I wanted to get some coffee at the Pie Hole when I was there, but I soon gave up the second I saw the line and people gathering by the door.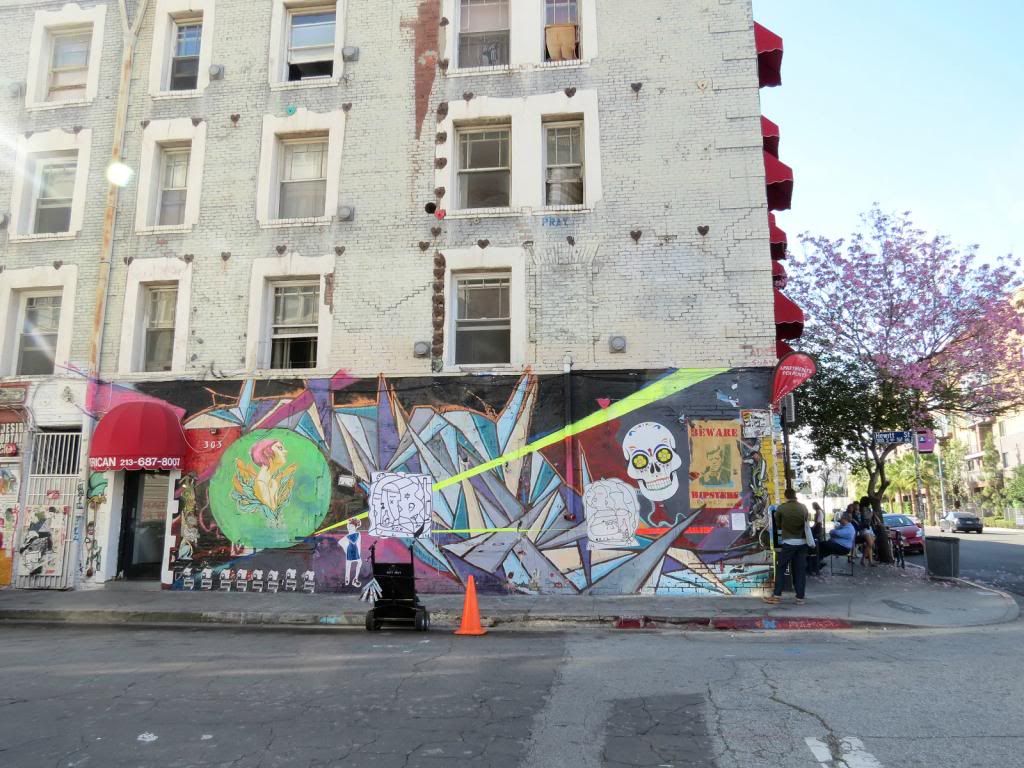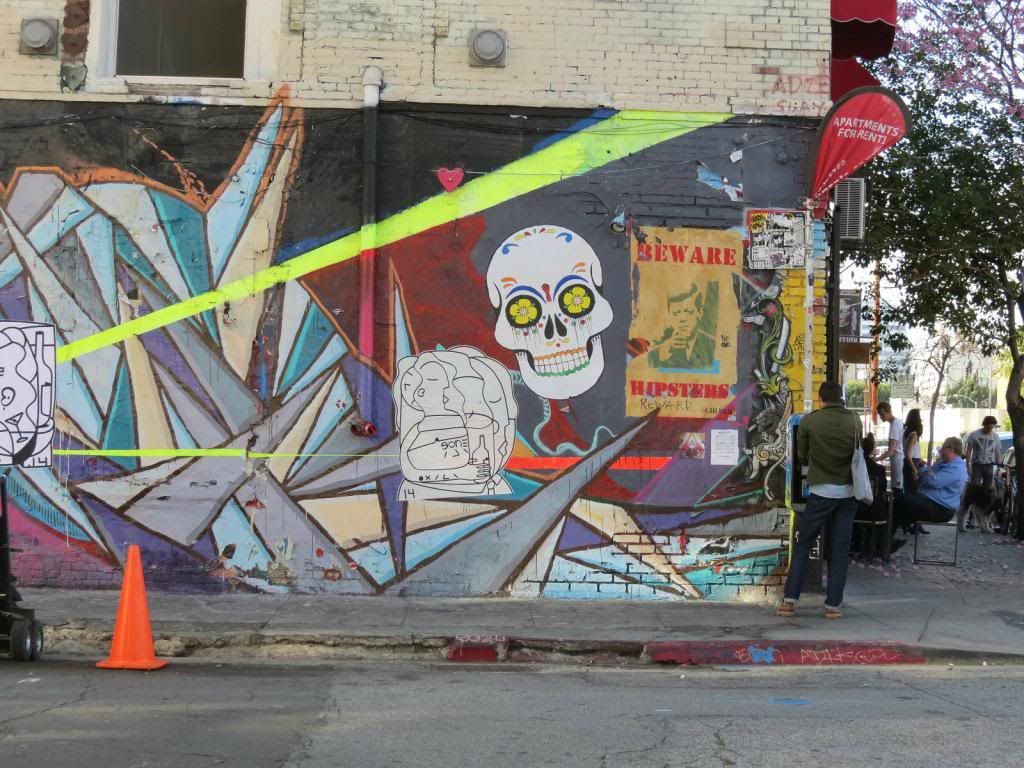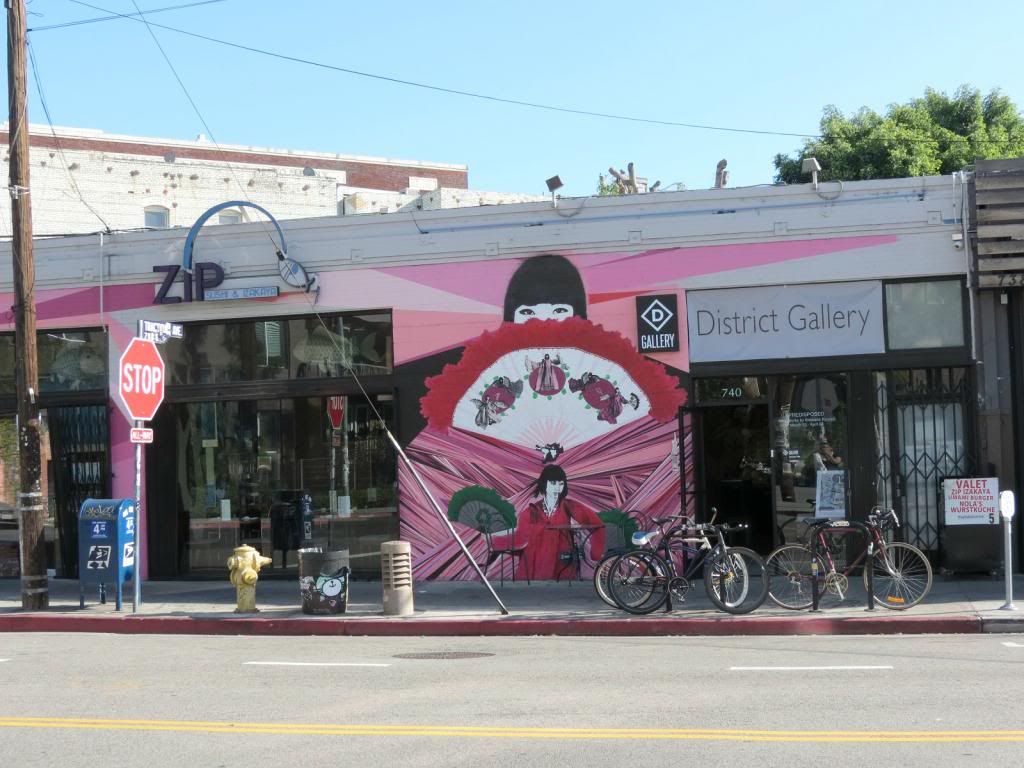 There are little pieces of art even on the tiles :).
Have a wonderful weekend, everyone! ;D