One of my favorite outings while I was in Buenos Aires was my visit to the Colon Theater, one of the best theaters in the world because of its acoustics and artistic value. It's over 100 years old now and and it a must-go if you're ever a tourist in Buenos Aires.
Back in the day when I was in university, I used to go see musicians play for only 2 pesos to kill time between classes. I'd been there a handful of times to see opera as well, but this was my first time seeing professional ballet. It was such a wonderful experience! So moving. I have to thank my best friend Val for having purchased the tickets to Swan Lake months in advanced
.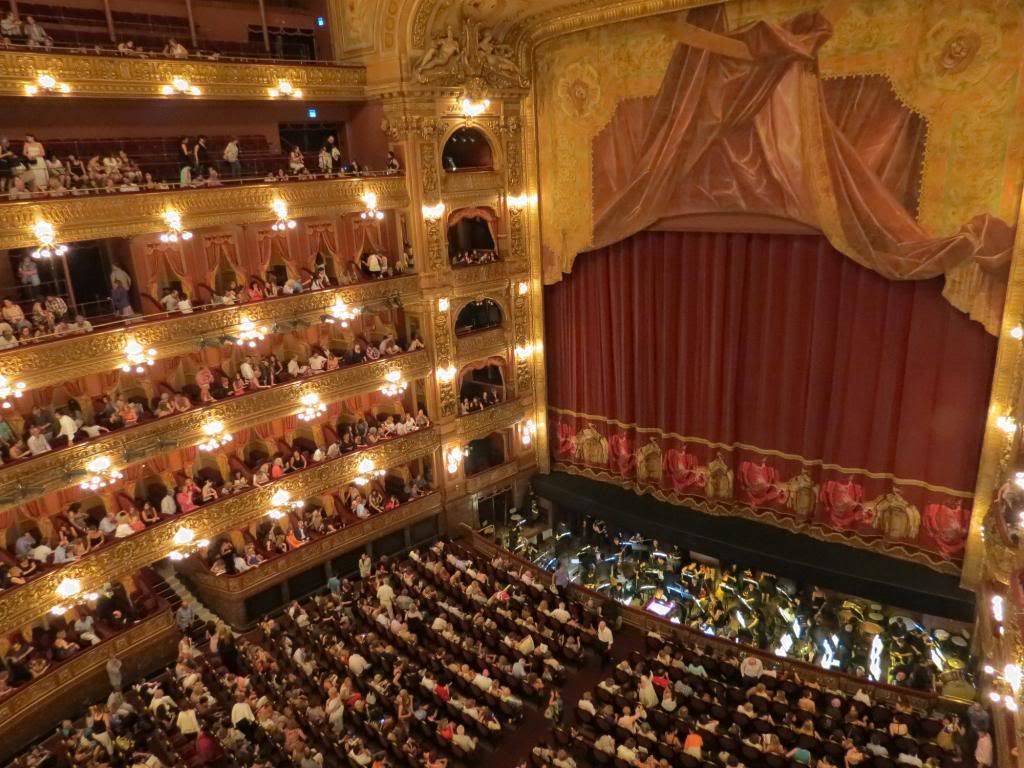 This theater is very strict when it comes to starting shows on schedule. We got off the elevator 20 seconds after the band started playing (20 seconds!), so we weren't allowed to take our seats until the first interval. The usher kindly offered to take side seats till then or stand on the back where the view was quite good; naturally, we chose the latter. It's such a formal event, yet accessible to random people like us.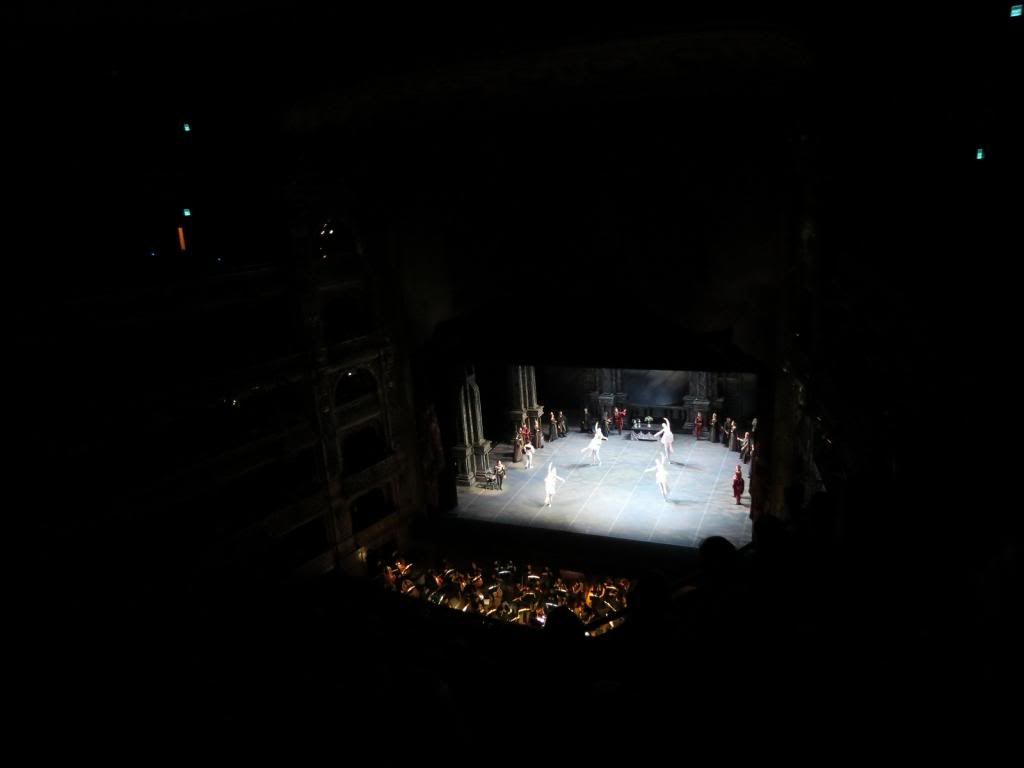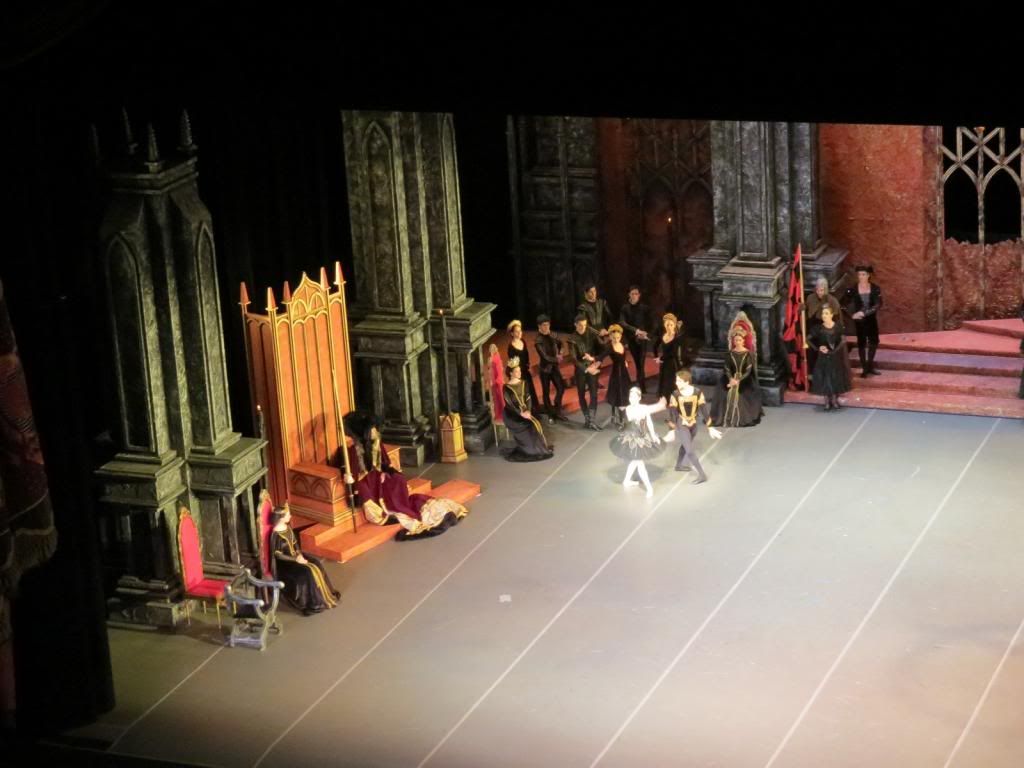 Once the first act was over, we rushed to take our seats, but there were people sitting there very comfortably. They tried to pull a fast one and insisted that those were their seats, but after much arguing, my friend got them to show her their tickets and of course, it turned out their seats were actually farther away. As this was going on, they started dimming the lights and a few seconds later, the second act started.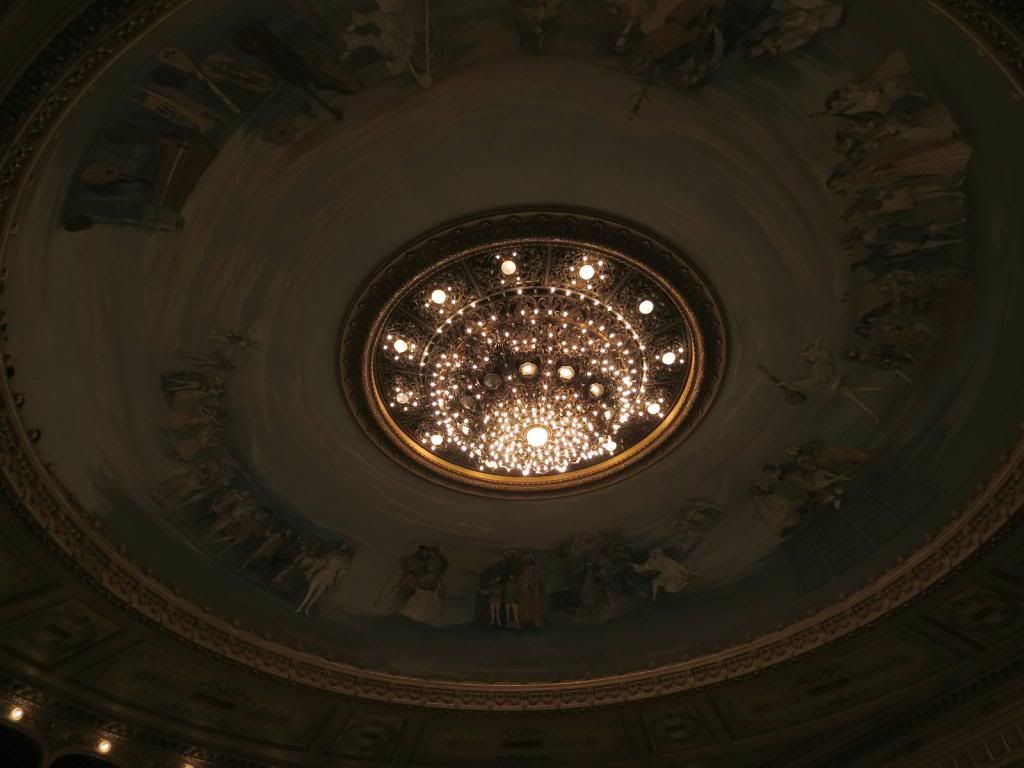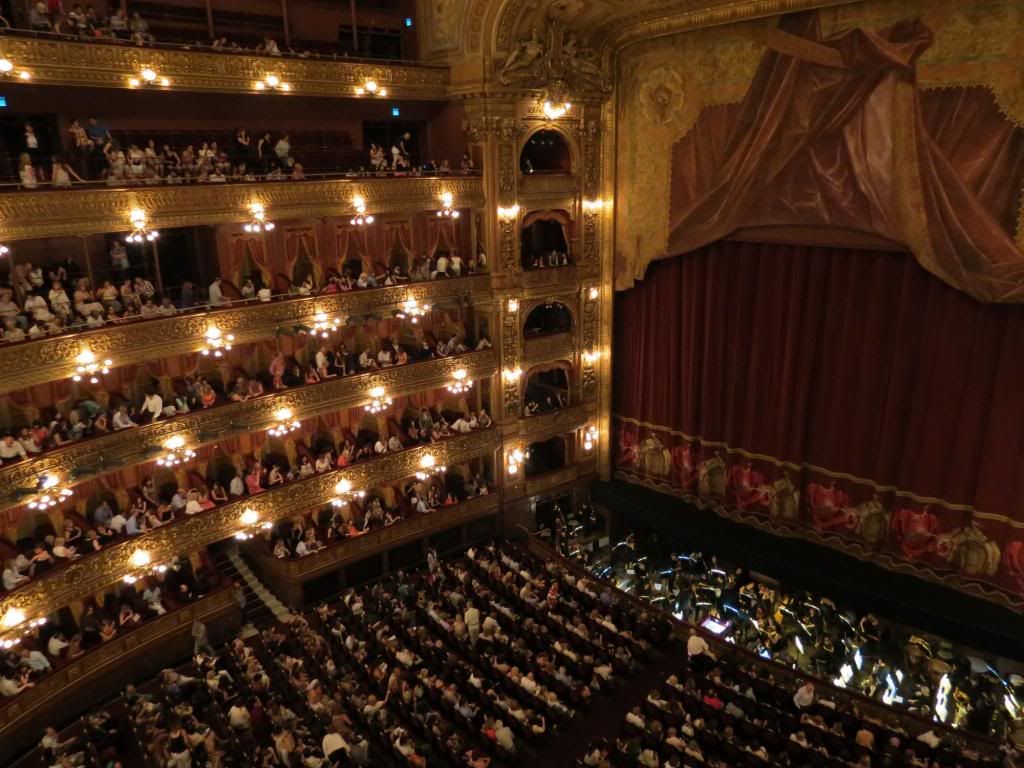 It was so much nicer to see the show sitting comfortably on the first line. There were padded edges for people to lay on. You can see what I mean on the picture below.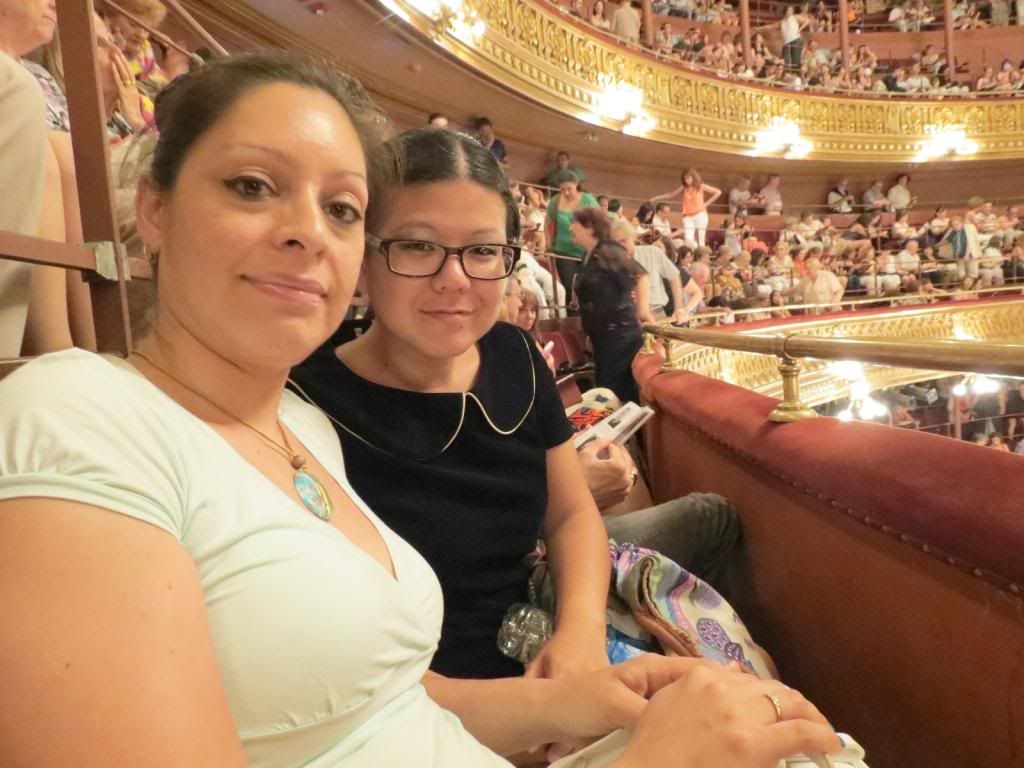 I couldn't help taking an occasional glimpse at the musicians below the stage; watching them do their thing was just as interesting.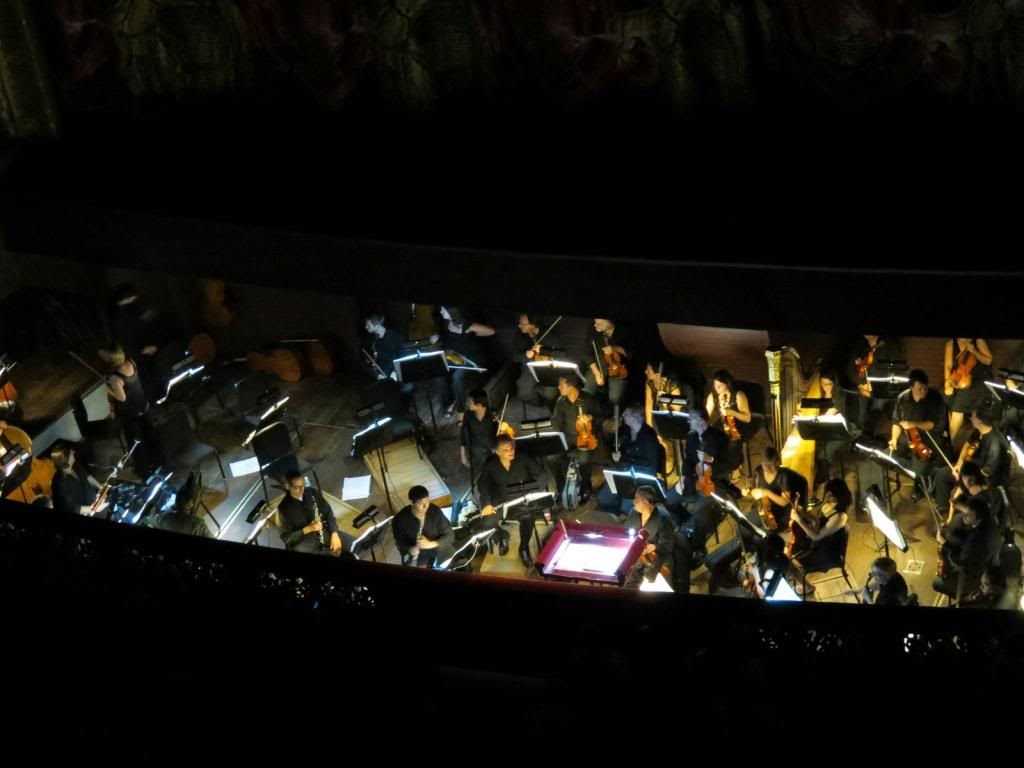 I was so moved by the music and the ballet itself that I have to admit that I shed a tear or two during the final act. The main ballerina this day was Japanese :p and she played both the white and the black swan.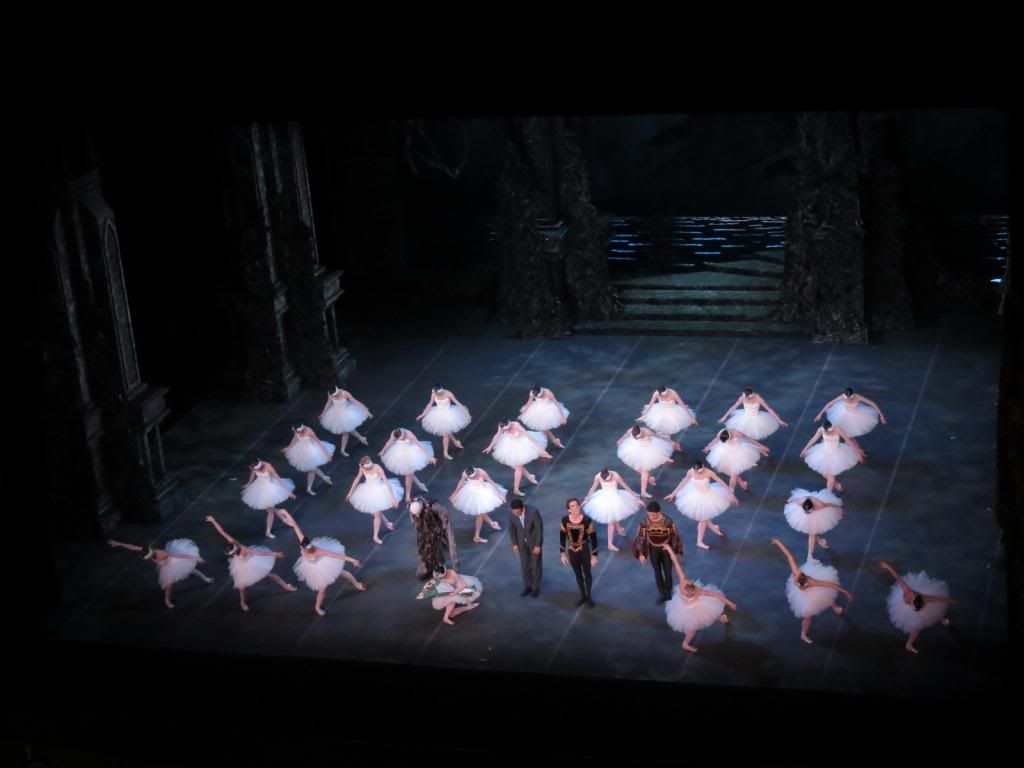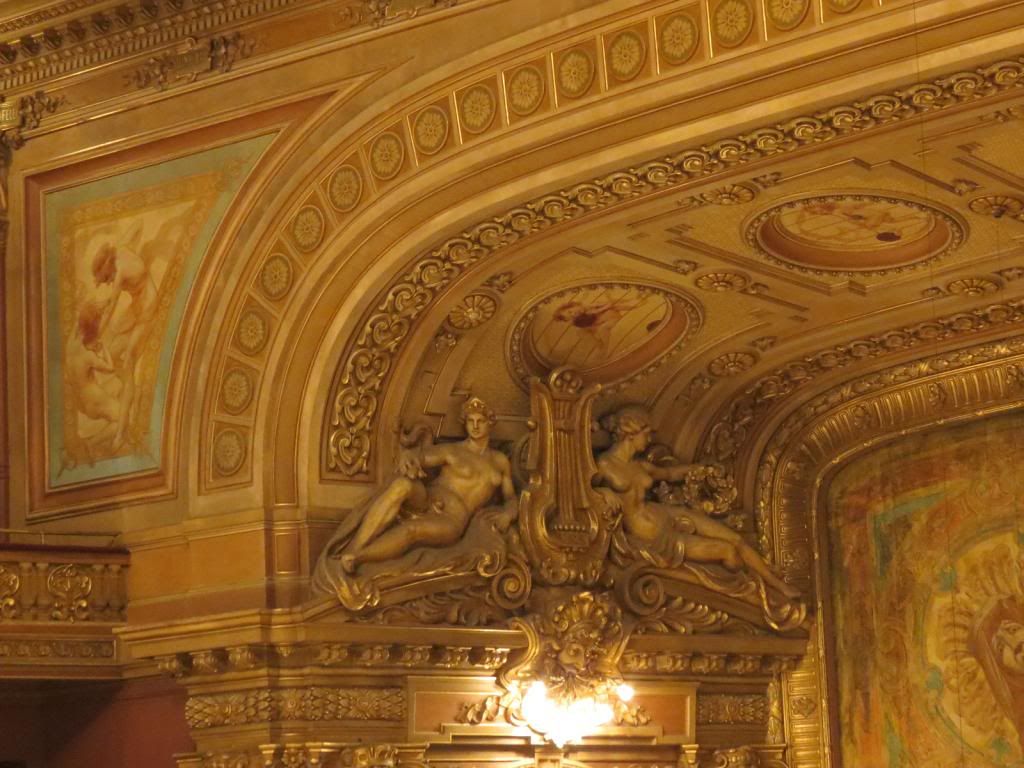 If you ever have the chance to visit Buenos Aires, don't miss this place. Even if you don't want to see ballet or opera, there are guided tours both in English and Spanish which I've heard are totally worth it. And maybe before or after you do, you can get something to munch on at a nearby restaurant called Petit Colon, too ;p.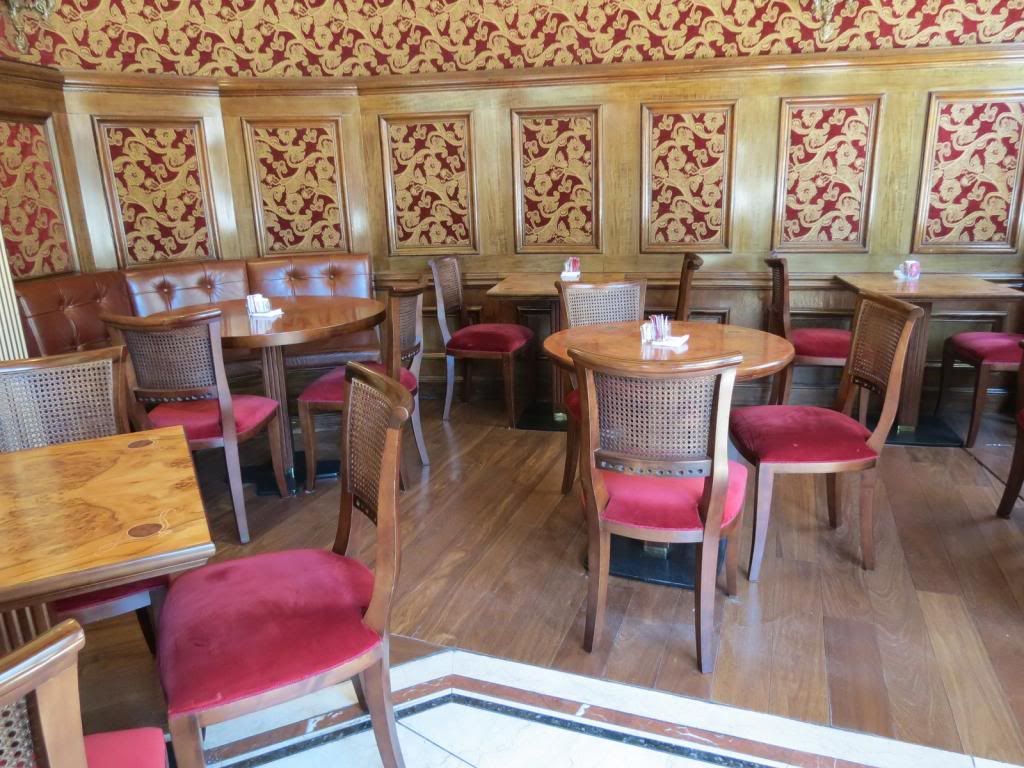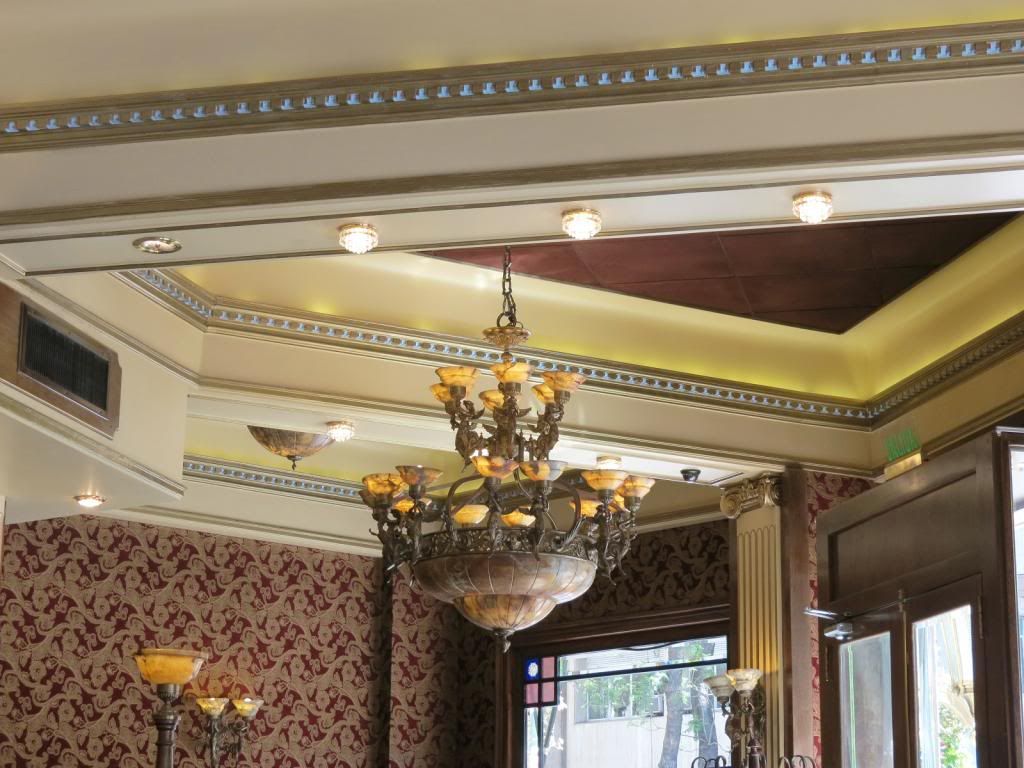 Before I wrap up this post, I'd like to say RIP Leonard Knight. He was the creator of Salvation Mountain, which we had the pleasure to visit in 2012. He died at age 82 this past Monday. If you want to learn more about him and his work, check out this link.
Have a wonderful week, everybody! ;D