Hello, everybody! How have you been? I'm still humming the song in the commercial I shared 2 posts ago, temperatures in Southern California have remained pretty high (in the 80s) and oh, yes, I've enjoyed the heck out of this long weekend :p. Ok, my kind of fun might be different from the one in your dictionary, I shall warm you. All I did was eat, watch movies on Netflix and craft a whole lotta DIY envelopes; there's something so therapeutic about going through old magazines, cutting, folding and gluing, isn't there? Hey, I'm not kidding! There is :).
All right, so my envelopes may not be as good as the ones you see in other blogs, but I thought I could share some tips of things I've learned along the way. So, here are my 10 tips to DIYing envelopes. You'll see very little washi tape, I promise!
1.- Use magazines and why not maps, too, to make your basic envelope. Iron pages and/or maps if they're not perfectly flat (as long as there's no plastic material in them!).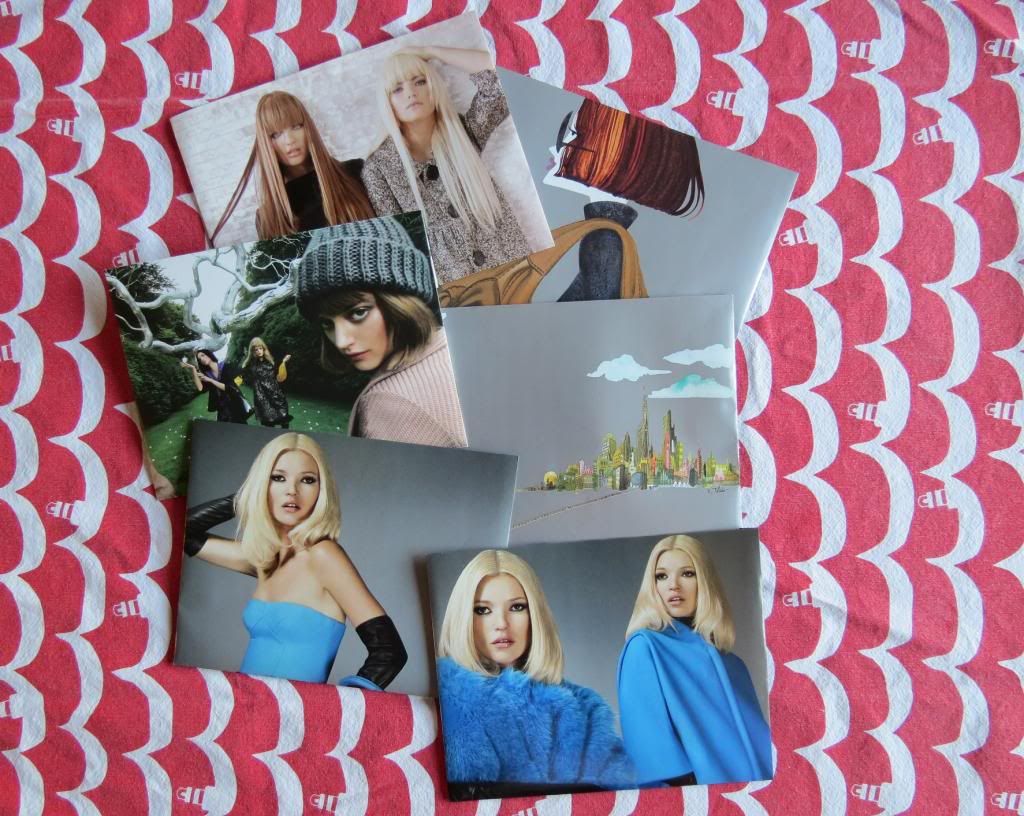 2.- Embellish your envelopes with scraps from magazines, doilies, origami paper, gift tags, washi tape, label makers.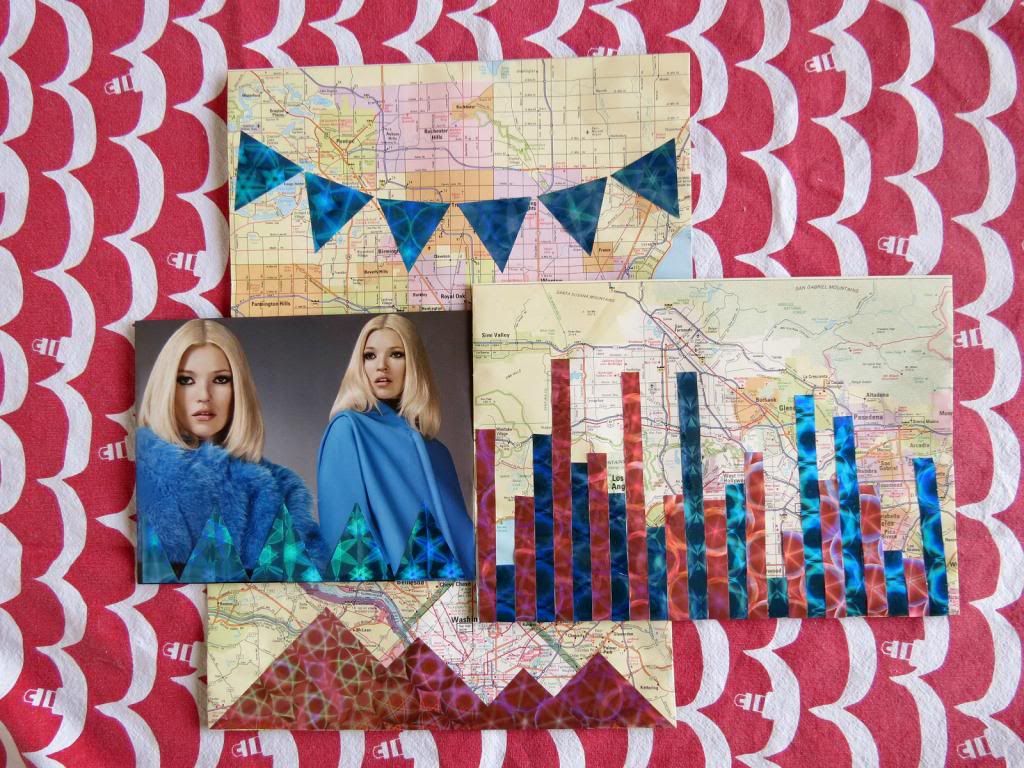 3.- Use craft punches or even a hole-punch to create your own stickers. I always keep the sticker pages that come in some magazines (these are all from Lucky and Domino).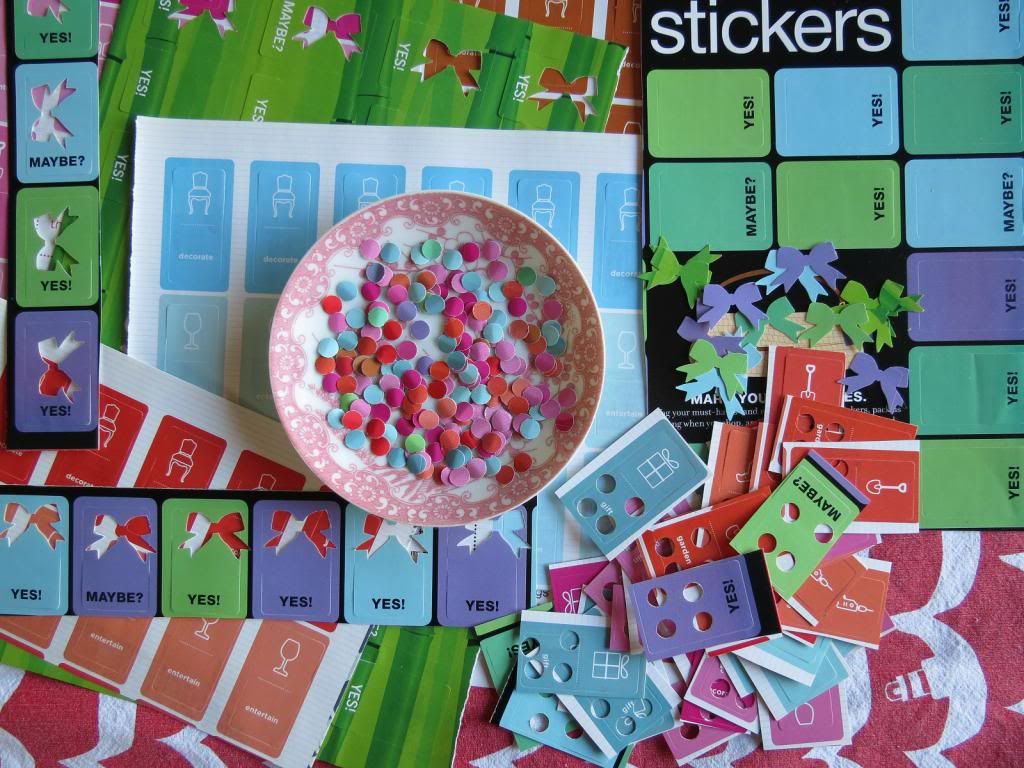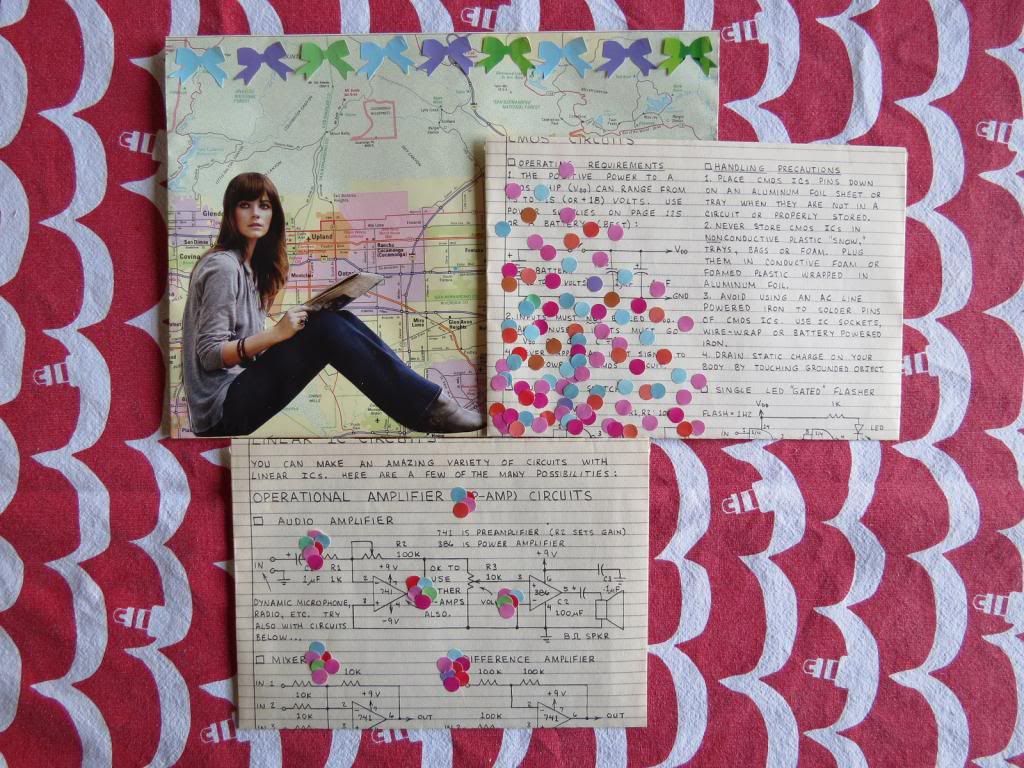 4.- Stencils come in handy if you want to add some color.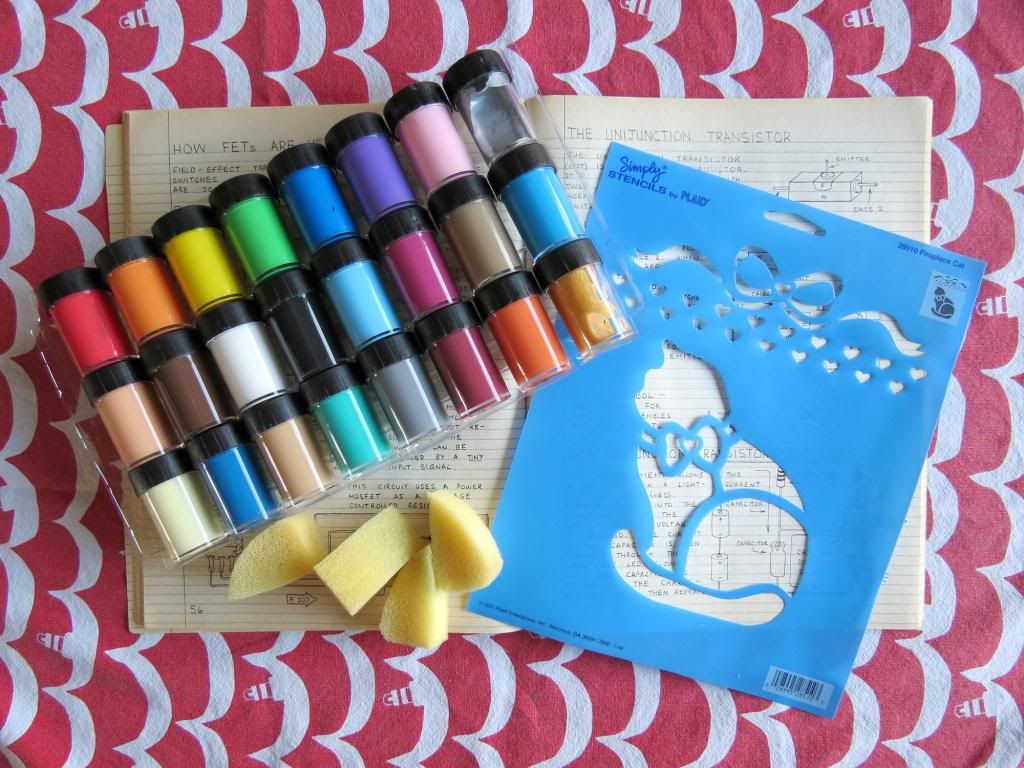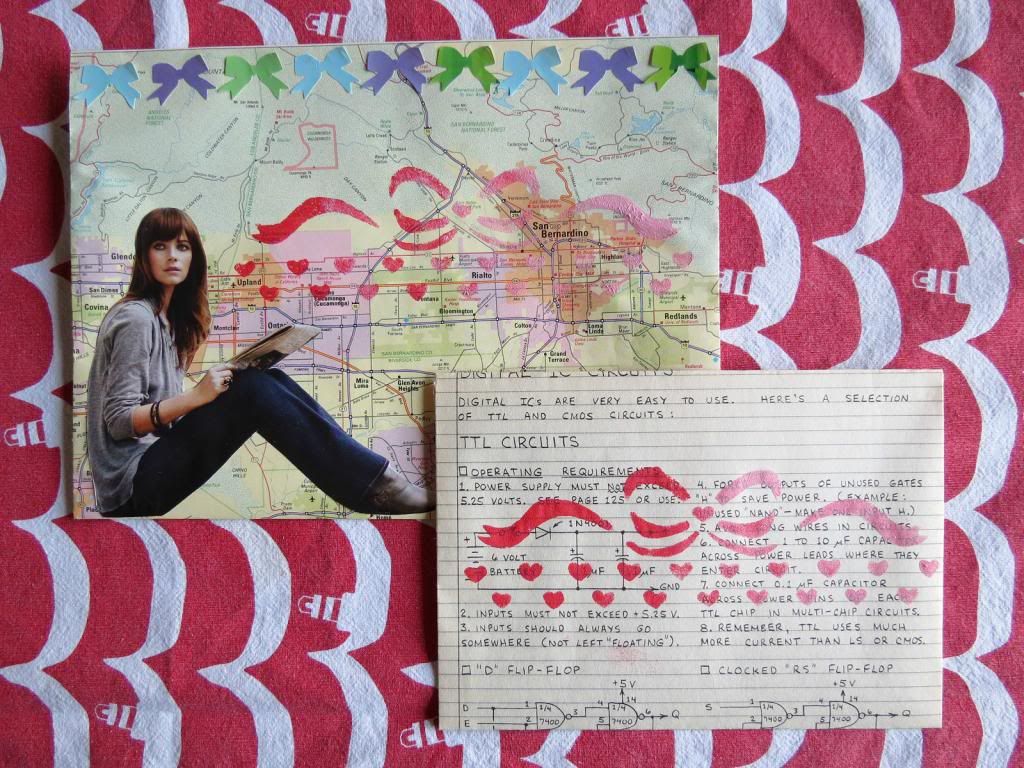 5.- You can also use paper bags and pop corn bags if you don't feel like folding your own envelopes. I'm even re-purposing an old mate bag.
6.- Write the recipient's information on name tags, any kind of sticky paper or paint swatches.
7.- When gluing, make sure you spread the adhesive evenly and in small amounts to prevent bubbles; I always use a cotton swab. When glue won't do (i.e. when you use glossy paper), choose double-sided tape instead. If I send an envelope overseas, I typically "laminate" it with thick tape, the heavy duty one from Scotch has turned out the best for me.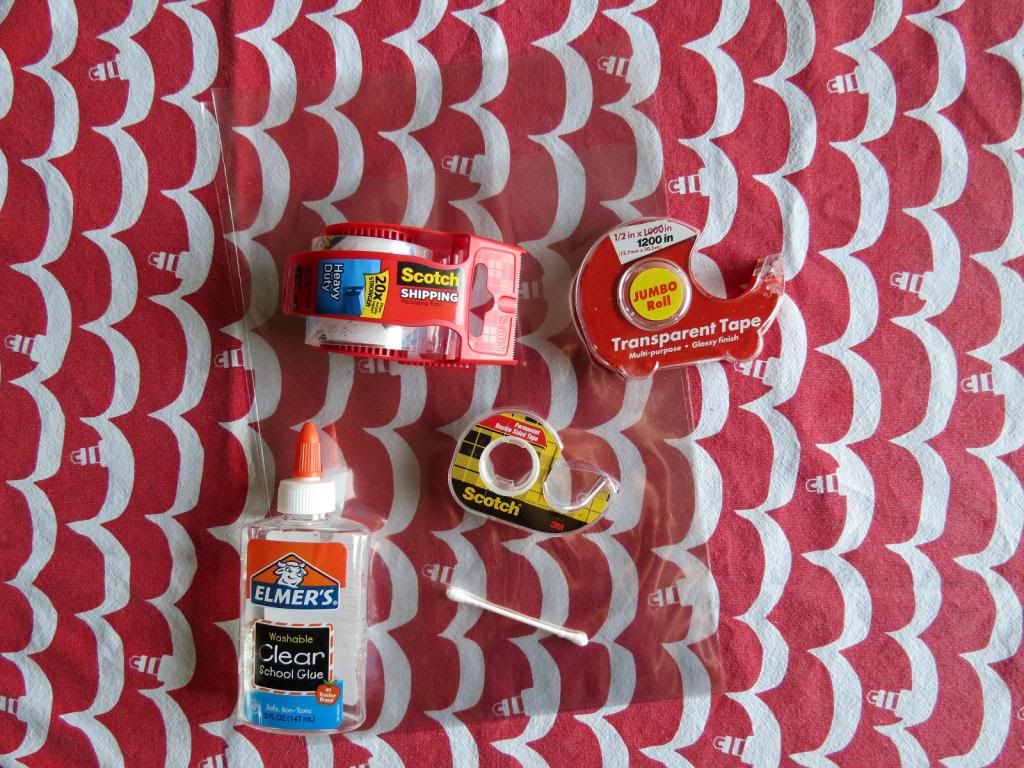 If your envelope is not going too far, some regular tape on the sides should do.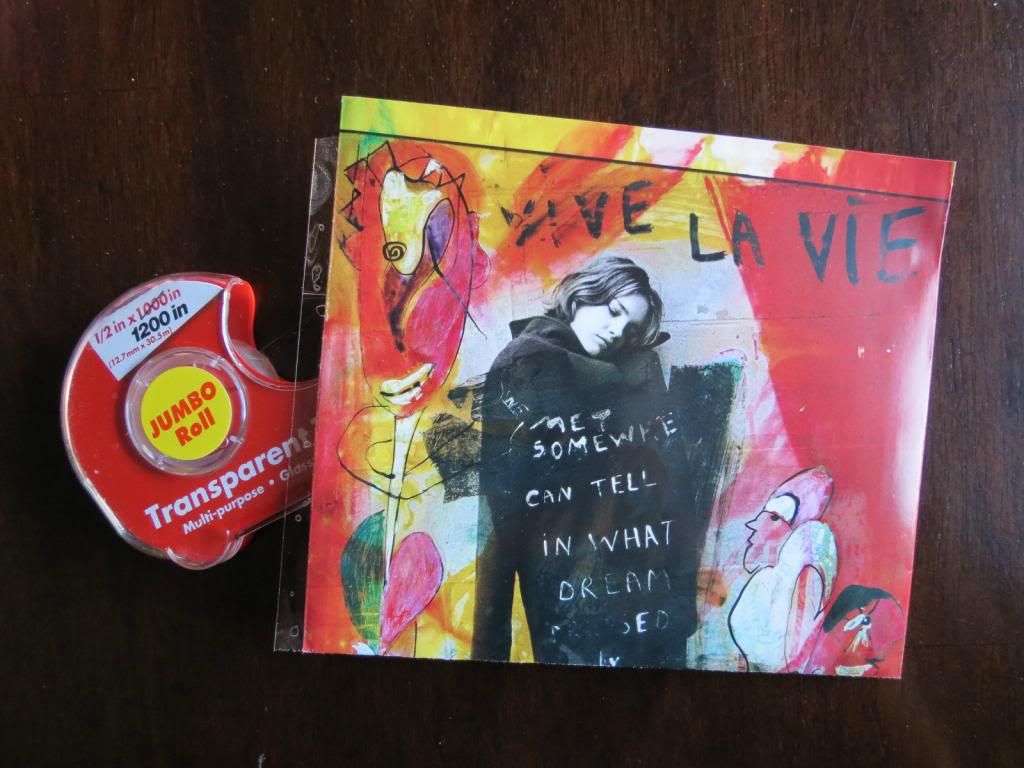 8.- I sometimes don't use an envelope at all! I write my letters in cardboard or paper that's not flimsy and put the pages in cellophane bags (these are meant to protect magazines). Zip Lock bags work wonderfully, too.
9.- If the stationery is not cute enough, you can make embellish it by adding die cuts and confetti. Stick the address label on the bag and not the stationery so that no information is accidentally covered with confetti/die cuts.
10.- Use bubble wrap to make envelopes (smooth surface outwards).
There are so many options out there! You don't need to buy yards of washi tape or boring manila envelopes.
If you print your own mailing labels at home, make sure you read your mailing company's rules to meet their requirements in terms of size and what-not. Fortunately, USPS lets you ship pretty much anything :p.
And the most important tip: go check your local library to see if they have a book sale area, guys! Libraries

(at least in America)

want to get rid of old, obsolete stuff as soon as possible, so they usually let go of material for really cheap and even for free; I'm telling you because I work at a library and I'm in charge of the book sale :p. There's tons of material that is donated to us and we put up for sale - books

(naturally)

, DVDs, CDs, journals, vinyls ... We let people take magazines for free

(ever wonder why I have such a huge collection? haha)

. I've taken so many things out of the recycling bin! The white sticky lines on some of the envelopes and set of maps, just to name a couple. A bunch of stuff gets trashed because they don't think there's a market for them, but you and I know that we can re-purpose pretty much anything ;), so go ahead, don't be shy and talk to the librarian in your closest library to see if he/she gives you access to their "trash" and find out if there's a book sale ;). In my library, we have a buck-a-bag sale quarterly; so if you're ever in Ontario, California, come by, hehe.
For more posts about stationery and mail-related topics, you can click the following links:
Hope you all have a wonderful week!