Happy Monday, everybody! I still don't understand why we got the day off at the library for Columbus Day when kids had classes and all businesses seem to have open. I'm not going to complain, though, I really appreciate not having to leave home on a Monday; plus, this week's going to fly by and it's a good one! We're seeing Placebo on Friday, hooray to that!
But anyhow, this post is about snail mail, one of my favorite things in the world. Soon after I moved to America, I realized that USPS is way different from Correo Argentino, the biggest mailing company in Argentina. It always pissed me off to drop off letters in my home country because 1) the lines were always too long, and 2) they always, always had something to say about my envelopes ... You can't use tape ... I'm pretty sure your DIY envelope will get rejected ... blah, blah, blah. My reply was always the same "Well, I'll take my chances ..." And most of the times, I ended up getting away with the employee sticking the stamps on my packages. Sometimes they didn't reach their recipient (and sadly were not returned to me, either), sometimes they did. Here it's a whole different story. You can mail pretty much anything you want (except the obvious, e.g. explosives) and there are certain procedures to follow if you send items that are poisonous or liquid, but generally speaking, you can send whatever the heck you want. Here's a very interesting article if you want to learn more about unusual packages.
It's become an obsession of mine to mail letters and things in unconventional envelopes and containers. Aside from using magazine pages, I've been mailing Zip Lock bags and popcorn bags from the 99c store.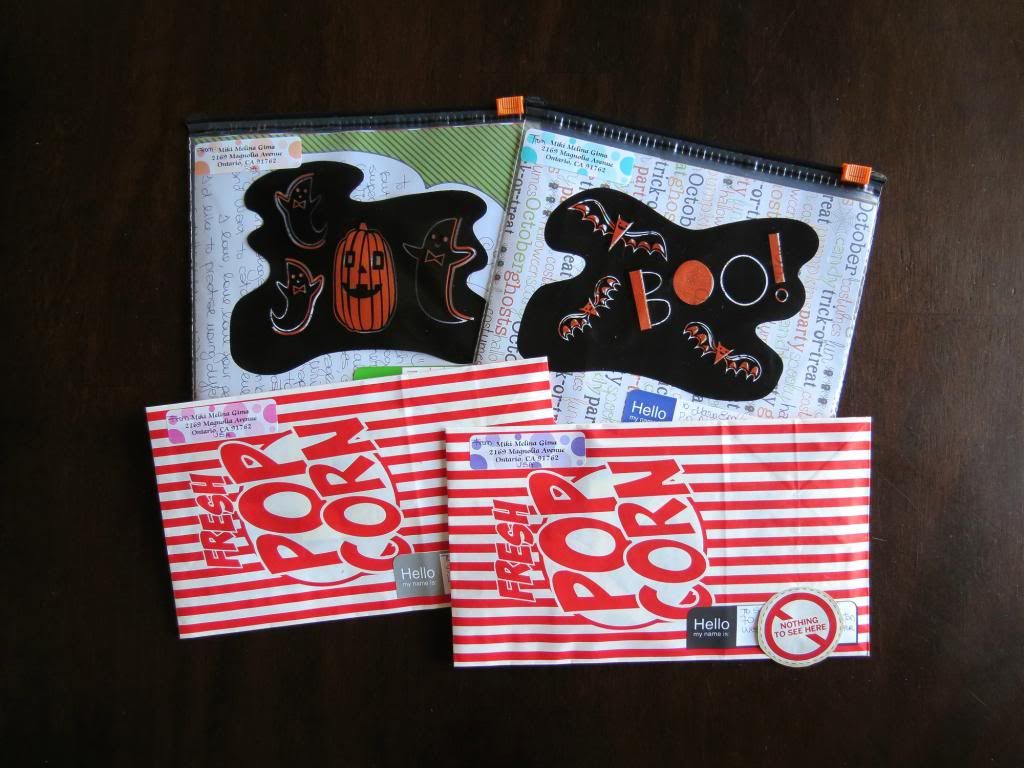 I also resort to free downloadable printables; my favorite page is Design is Yay, that's where I downloaded the designs below.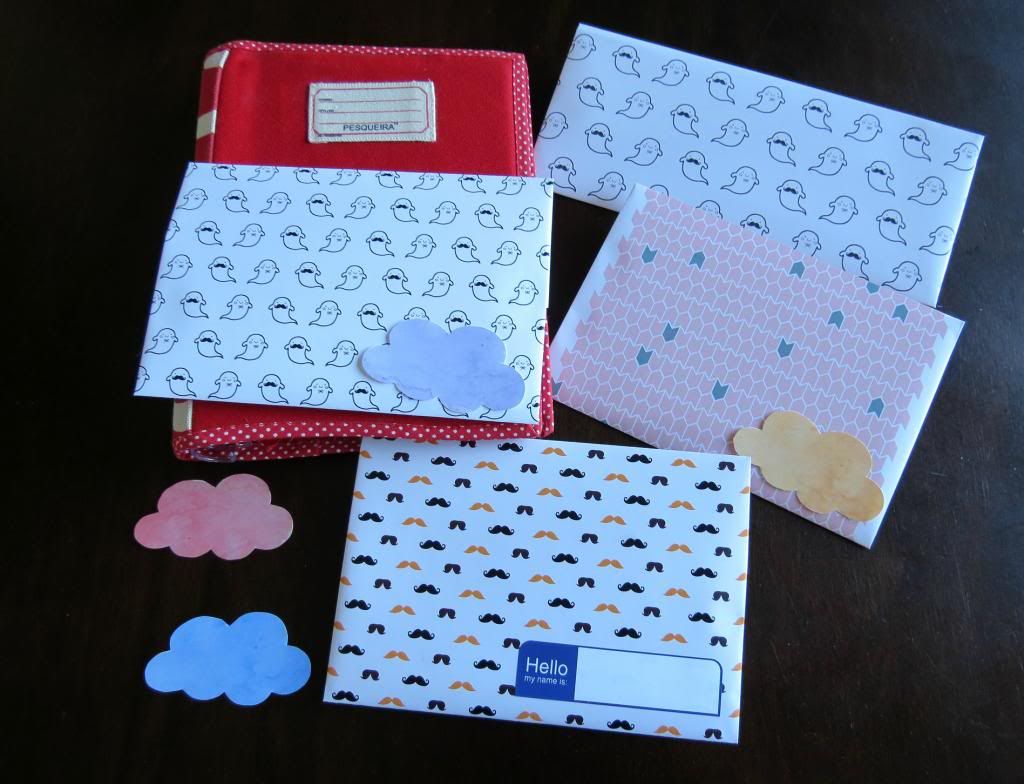 If I need to mail something bigger, I like using cello bags instead of boring manila envelopes.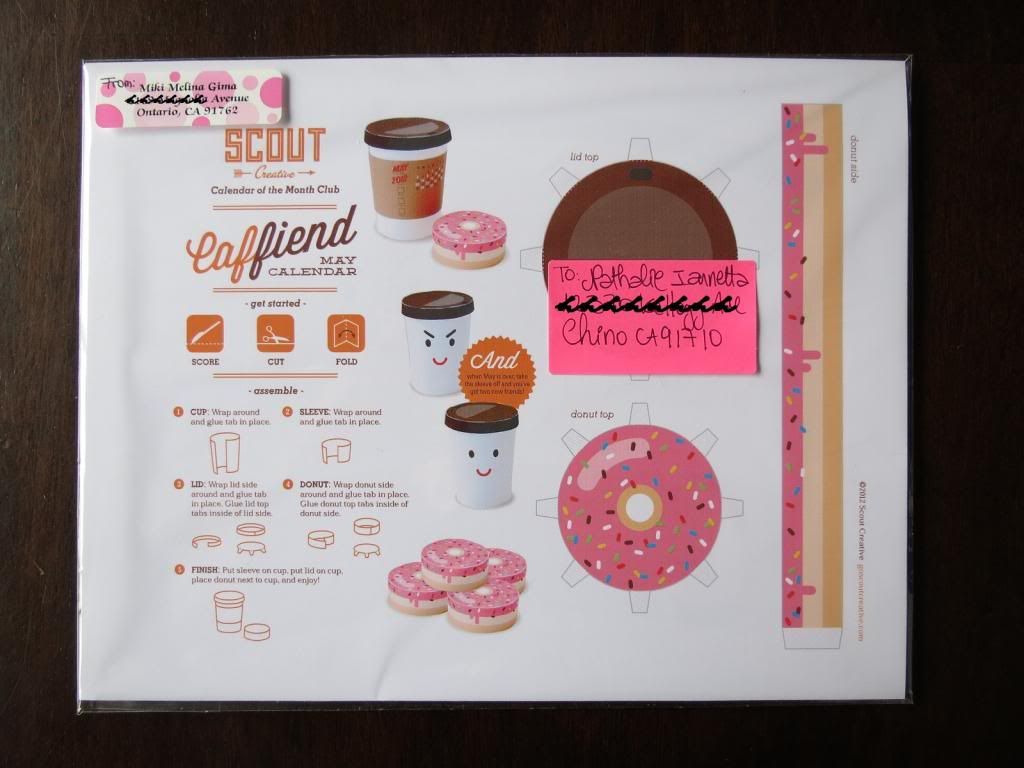 And when it comes to sending packages, before getting a regular box, I check inside my pantry where I keep a ridiculous amount of empty jars, bottles, tins, etc.
Using transparent containers is particularly fun to me. I like to embellish them with magazine scraps and stickers.
Right now, I'm in the process of preparing some Halloween little packages. You can find so many light and inexpensive things at the 99c store, Walmart and Target!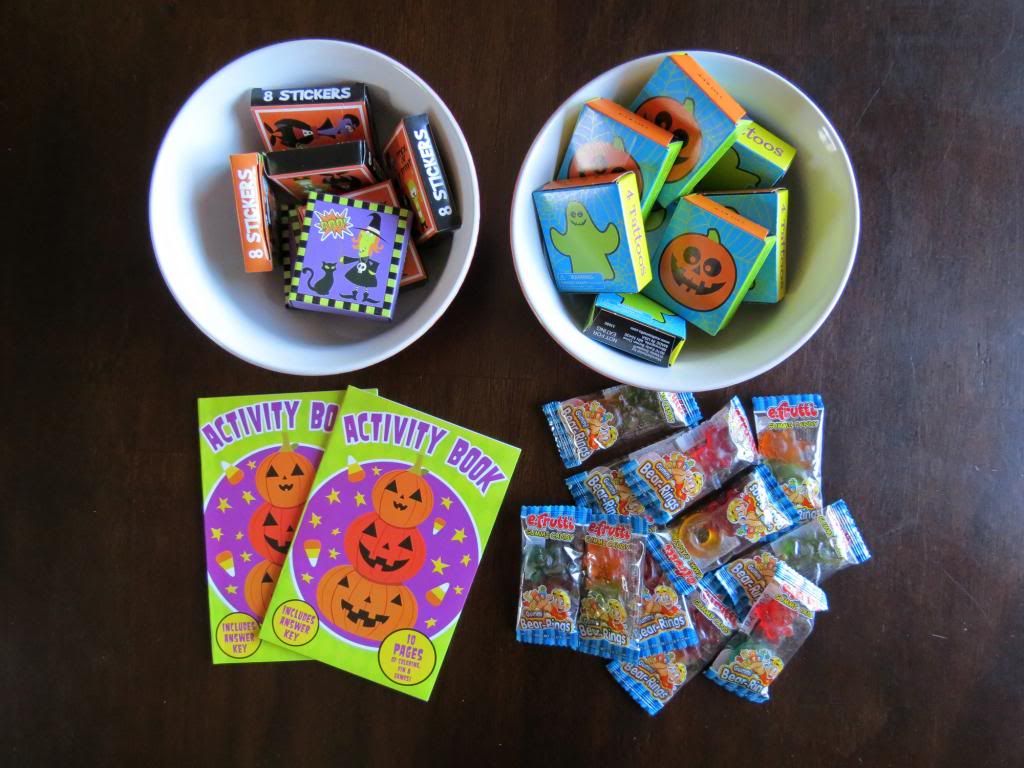 There only a few rules to abide by. You should always:
* Write the recipient's address on the bottom right and the sender's info on the top left;
* Cover the bar code (if any) on the container you're mailing.
- If the employee gives you a hard time, have him/her bring the manager, chances are you'll be able to send your package. Employees need to write a report every time they get an unusual looking package, so sometimes they try to discourage you from sending it.
If you want to see what other unconventional packages I've mailed, you can check the following posts:
Have a wonderful week, y'all! ;D