Hi, everybody! Are you in the mood for some sweet treats? ;) If your answer is yes, this is the right post for you. I've been meaning to make these candy skewers for a while, but I never got round to it until now; we have a birthday party tomorrow, so that's a perfect excuse. My original idea was to make them exclusively with gummy fish (like these ones), but I don't really like the way they taste, so I decided to choose a wider variety of candy.
As you can imagine, they're very easy to put together, but there are a few helpful tips I can give you if you ever plan to make them.
Supplies needed:
* Candy: sour belts and gummy candy. I filled a bag (at Sweet Factory) that weighed a little over a pound and paid almost $16 for it.
* Bamboo skewers. I got the shorter ones available at Party City; a bag of 100 skewers is $ 1.49.
* 4"x6" cello bags; purchased on Ebay. I paid $4.75 for 100, but you can probably find them for less if you can wait to haven them delivered.
* Baker's twine. $1 in the bargain section at Target.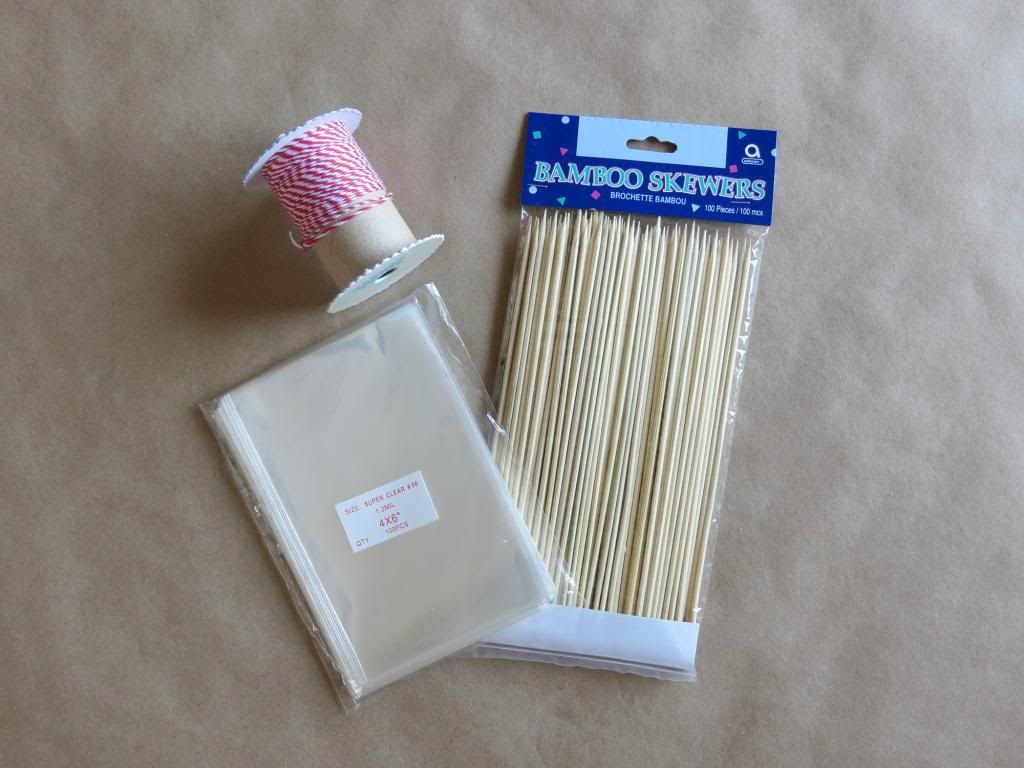 As I was poking each piece with the skewer I realized that the clear gummy ones worked the best. I'm so glad I didn't just buy gummy fish! I also realized that I should've bought more sour belts since they're the prettiest :). If I ever make these again, I'll buy enough to use a sour belt per skewer.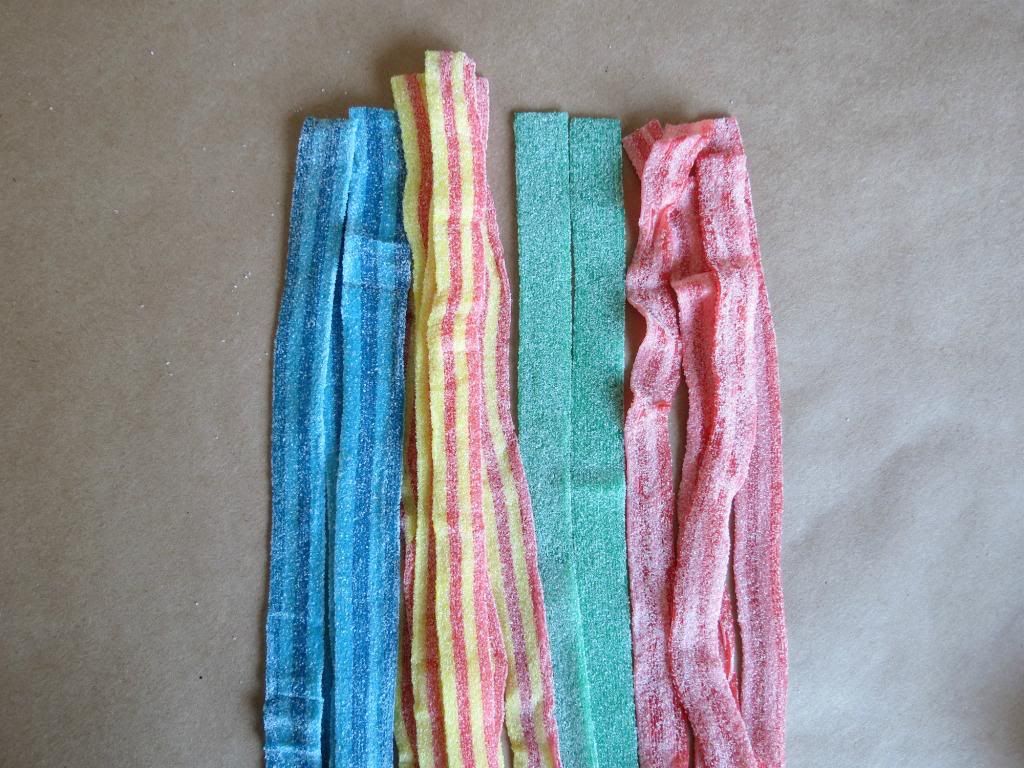 The red gummies on the left (below) make great first pieces since they don't stain the wood and the berries are best used to cover the tip of the skewer.
I say use at least four pieces and make sure the one at the bottom is one that's not going to end up ripping.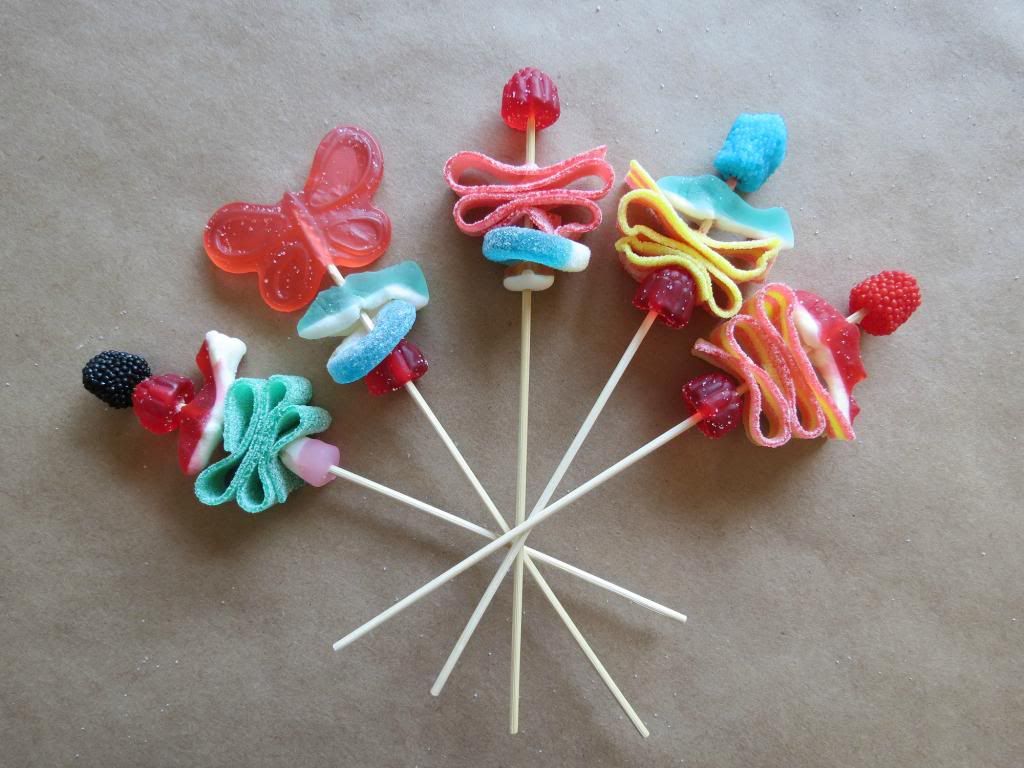 You can totally tell these are the last ones I put together, haha! I didn't know how everything was going to work out so I randomly picked the candy. The next time, I know I have to count how many of each I'll be using.
The last part is the easiest, simply place each finished skewer in a cello bag and use baker's twine to close the bag at then end.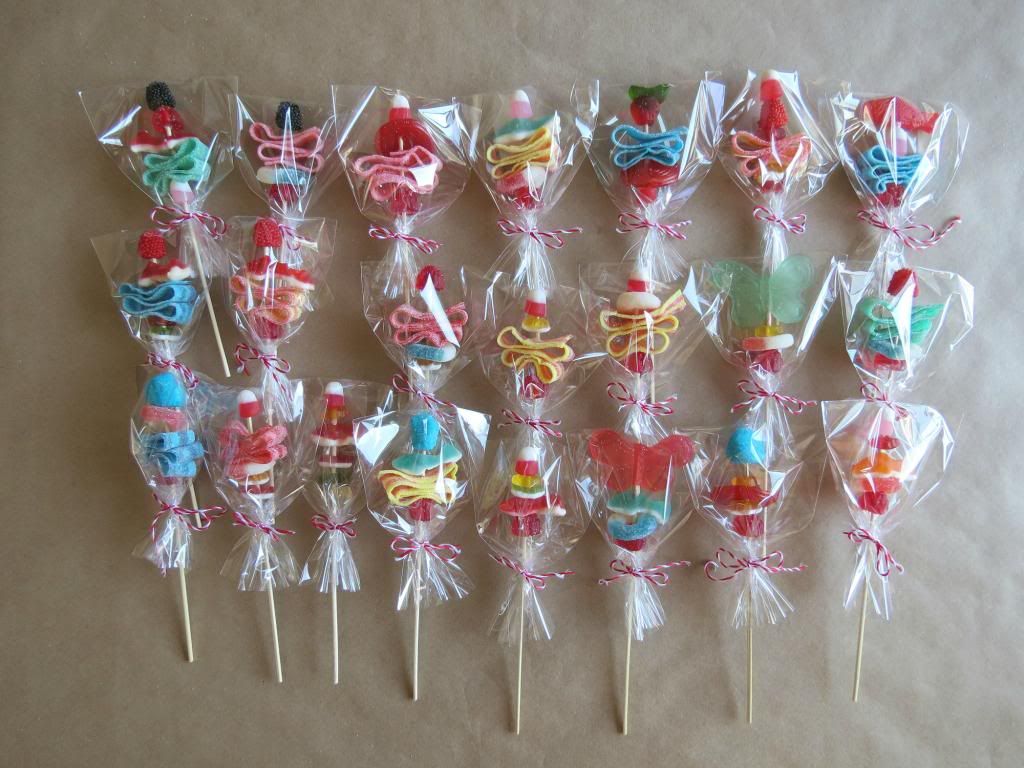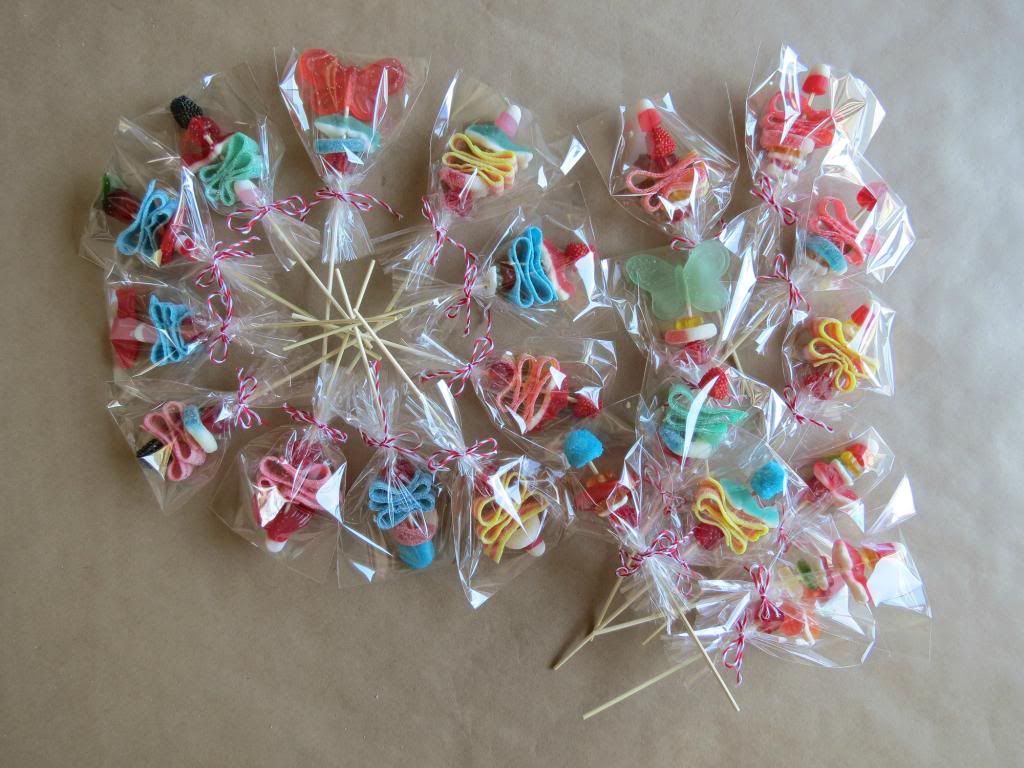 I want them to be standing so for the presentation I used 4 mason jars filled shredded construction paper (I so love our shredder!). I spent a total of $24 and got 22 skewers; not too bad.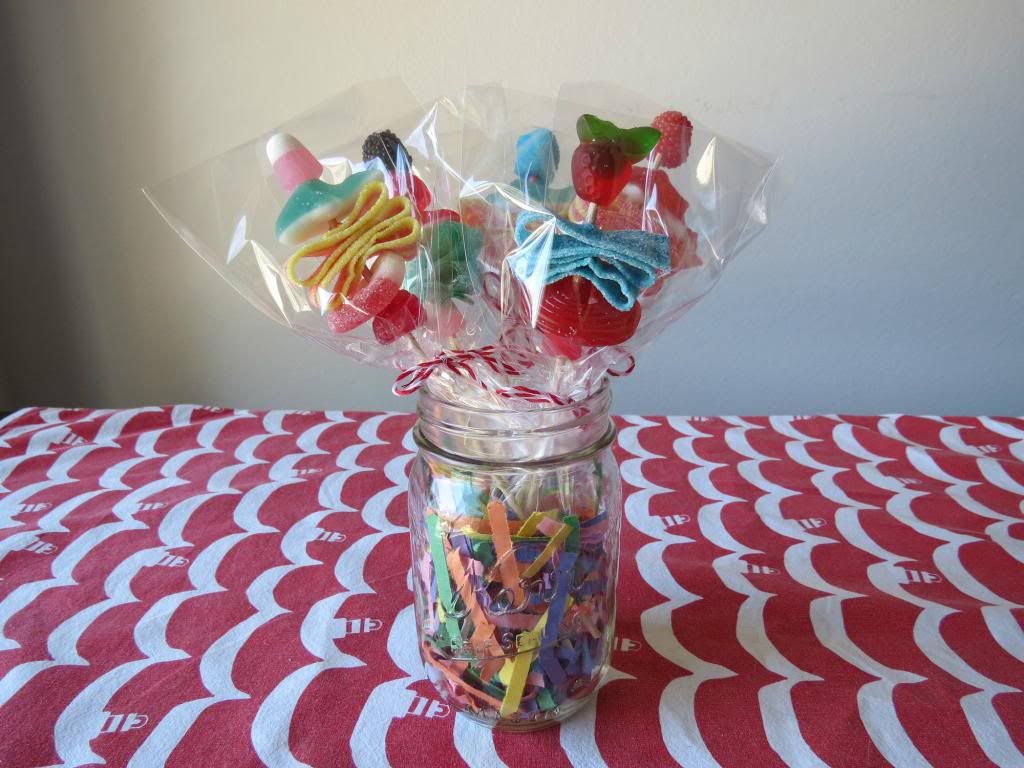 I hope the kids like them! :p
Have a wonderful weekend, everyone! ;D