Well, hello there! It's been a while! It seems I'm unable to keep blogging constantly, which stinks, but on the bright side, life is all good in this neck of the woods. We've been going out quite a lot, working hard, too, and planning fun things for the near future :).
We actually took these photos not this weekend, but the previous one over at the OC Fair. It was my very first time visiting a big and popular fair and it was fun :p. Luckily, it was not scorching hot, so we enjoyed walking all over the place, petting cute animals and oh, yeah, eating unhealthy food.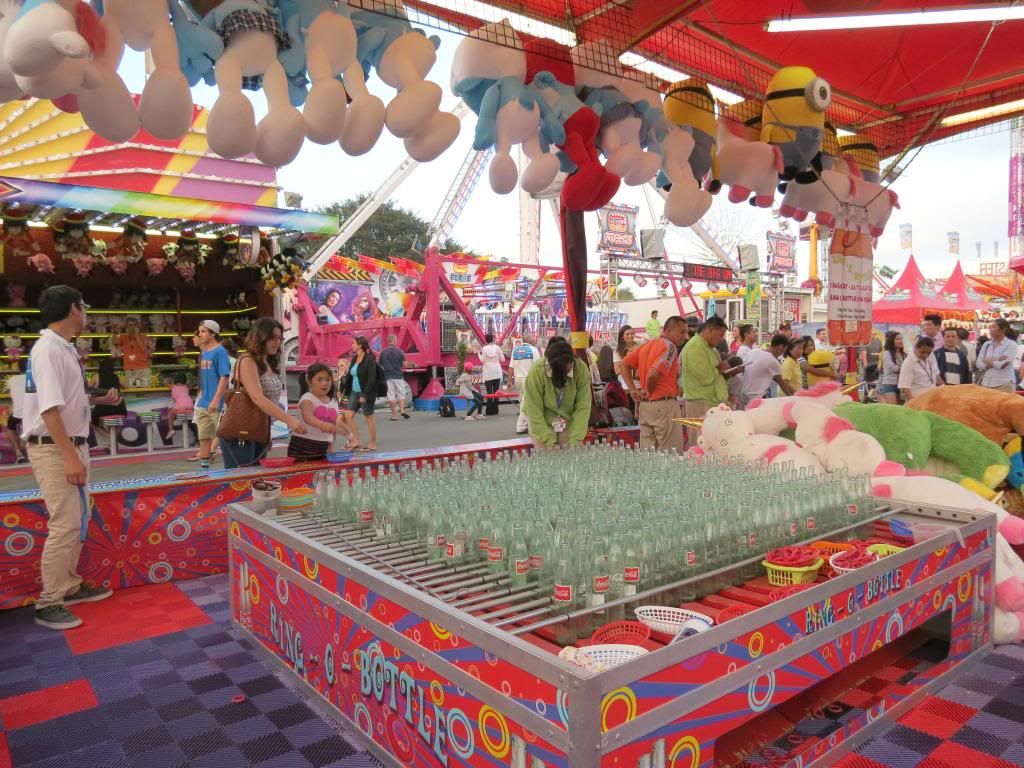 If you're from Argentina, like myself, a fair looks pretty much like a huge old style kermesse (remember the good old days?), combined with some rides, a petting zoo, food trucks and tent-stores. Now when I say food, I don't mean just pop-corn, hot dogs and sandwiches; I mean really crazy and unhealthy food! Think about all things deep-fried (covered in doughnut batter) and/or wrapped in bacon.
Although it was my chance to go nuts and try something new I couldn't have tried anywhere else, I decided to have some blue cotton candy. Our friends were more adventurous and had a deep fried Reese's peanut buttercup and a Krispy Kreme blueberry jelly doughnut cheeseburger. I didn't dare take a bite of any.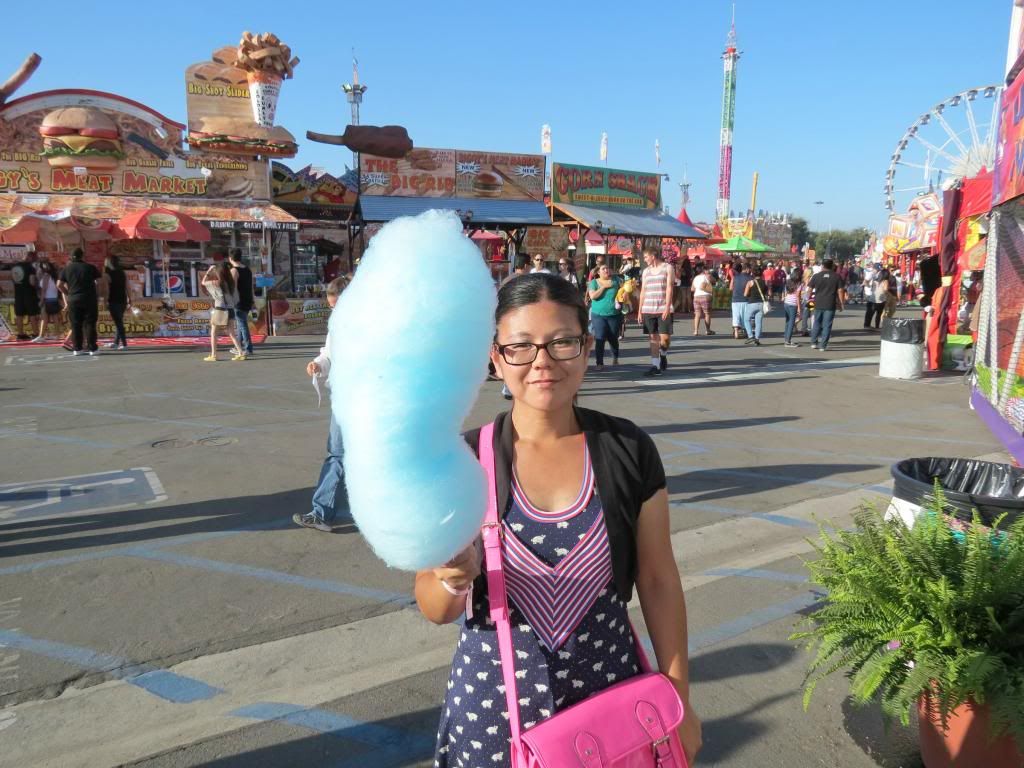 My favorite part were the cute animals :p.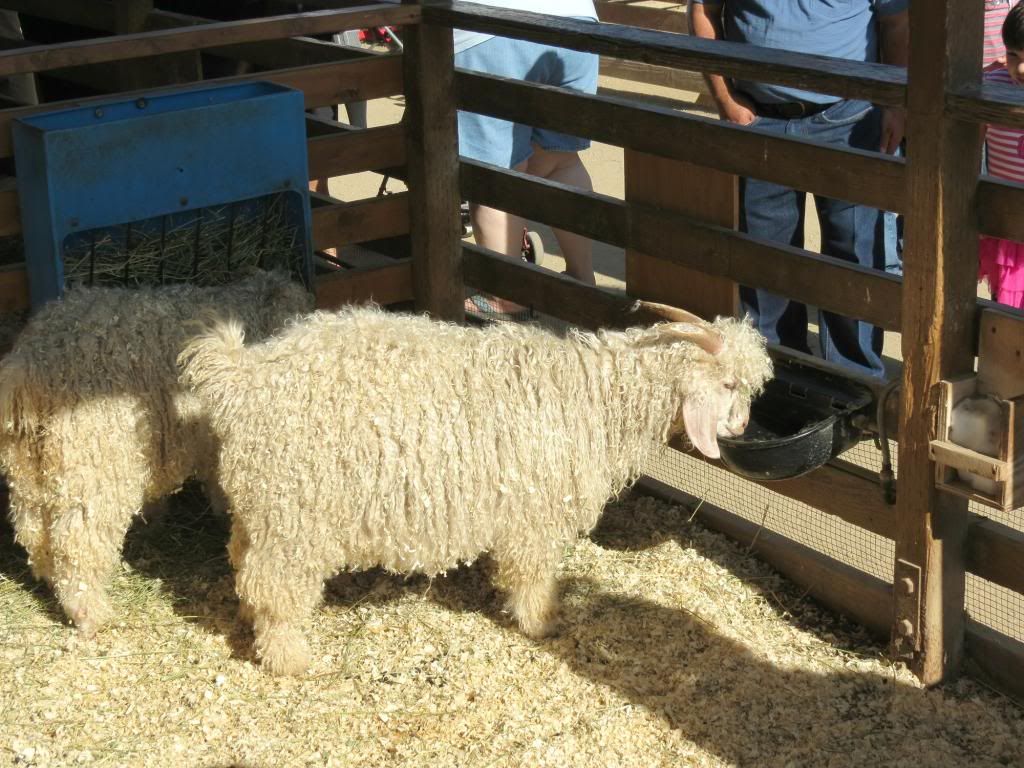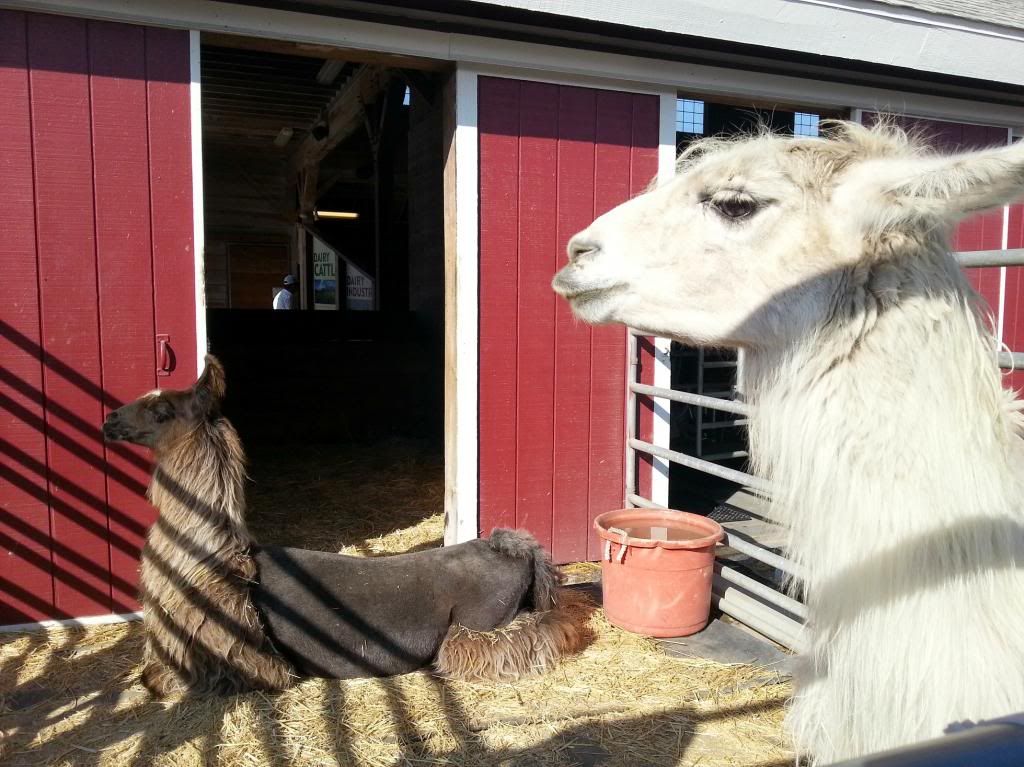 This sand statue was pretty neat, too.
David was amused by this scared pickle, haha.
It was a weekend well-spent in the company of great friends.
Hope you all have a wonderful week! ;D