I'm sure this post must be very irrelevant to most (if not all), but I can't not post about Belle & Sebastian's concert in Santa Barbara. Why? Because it was amazing and this is my blog anyway, haha, and I feel the urge to publish a little something about it. If you know about indie pop, you totally know what I'm talking about. If you don't, I recommend that you look into them; even if you don't like mellow songs, I'm sure anybody can appreciate their lyrics. Not convinced? Let me try harder:

... But if you are feeling sinister
Go off and see a minister
He'll try in vain to take away the pain of being a hopeless unbeliever ...
"If You're Feeling Sinister"
Their songs are unique stories, they have texture, they have the ability to move me like nobody else's. They also make me dance and sing in unison even when I am well aware I suck (ass) at both.
... I saw you in the corner of my eye and the sidelines
Your dark mascara bids me to historical deeds ...
I saw them for the first time in Buenos Aires in November 2010 and now again this past Wednesday. David and I had to take a day off work because the venue was in Santa Barbara, which is about 2 hours away from home. By the way, this is what I wore - comfortable everything!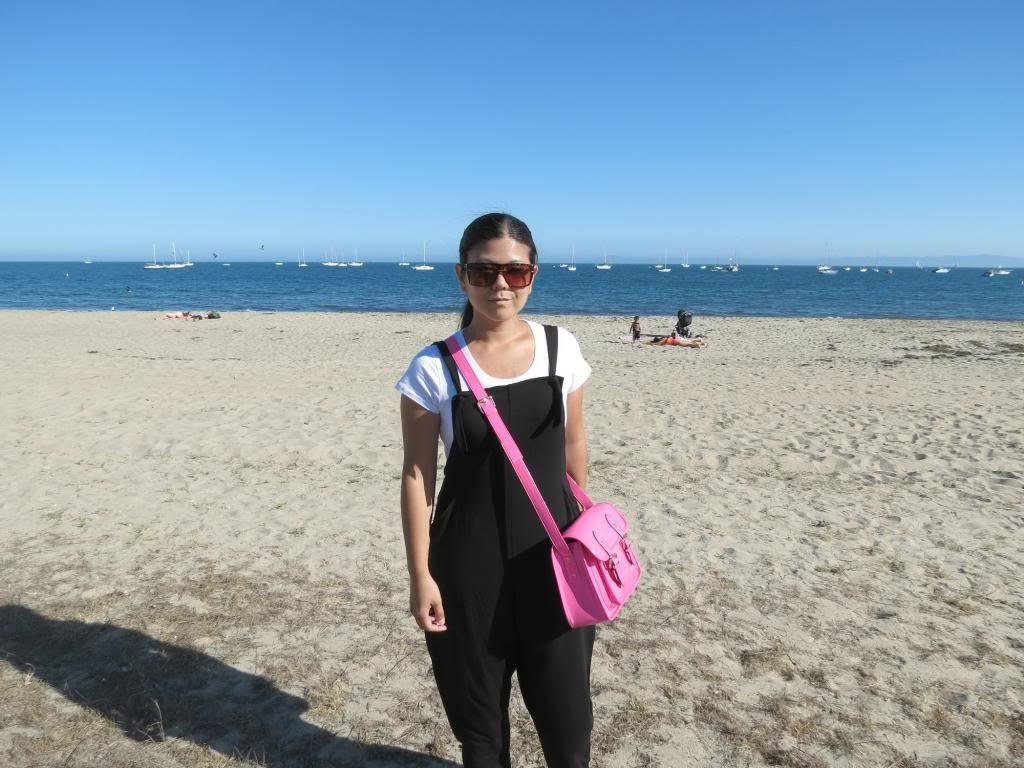 David chopped off my feet, but these are the sneakers I put on.
The crowd was ok and even when we were not able to be the closest possible to the stage when we got there, I politely worked my way to the very front, right against the fence :p (David will disagree on the adverb "politely", though, ha).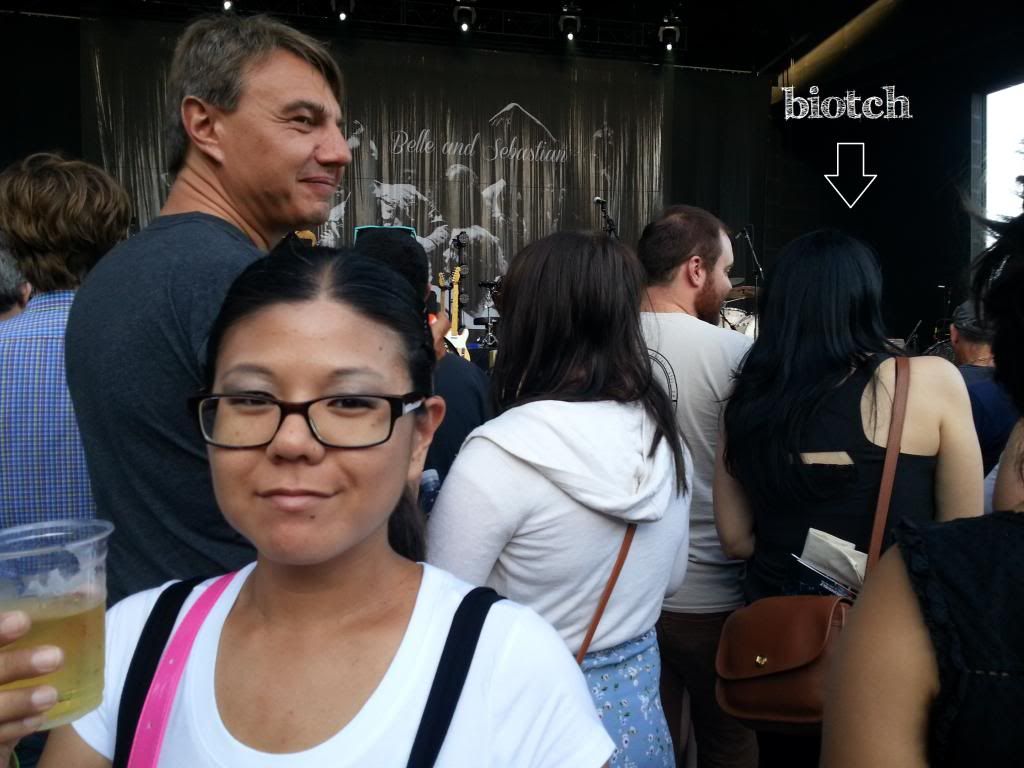 The only minor disturbance was this druggie (in the photo above) who later that night decided to give me a really dirty look. I got pissed because I had done nothing to annoy her (she was actually annoying all the rest of us with her inappropriate language and behavior). I usually keep my mouth shut, but I couldn't help myself this time, so I raised my brow as high as I could and said "What?!". She replied "Oh, sorry. Nothing. I thought you were someone I don't like". Biotch.
So, anyway, we enjoyed Best Coast, the opening band and then the big moment arrived. I'm glad the photographers left after the second song.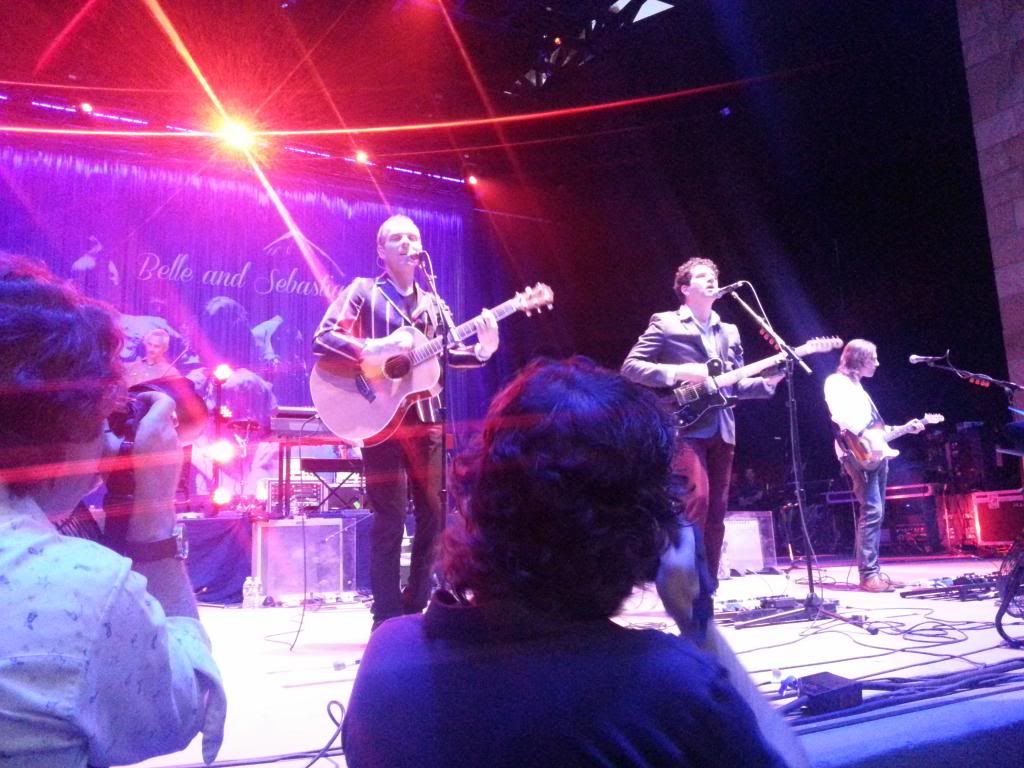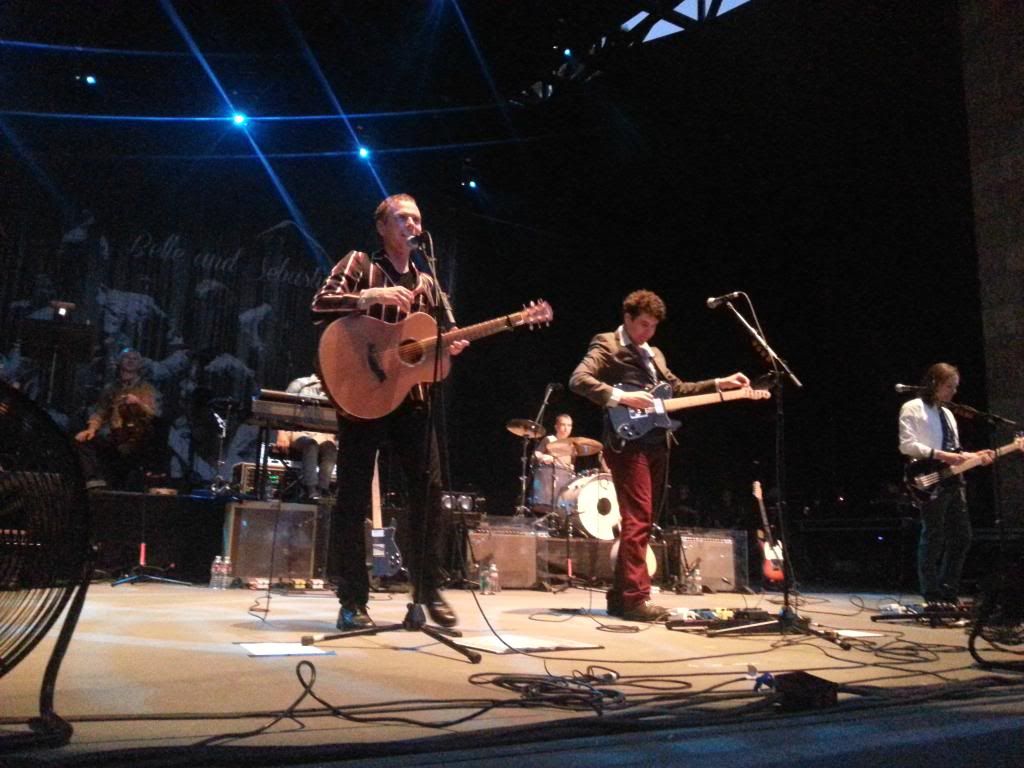 It was amazing to see them from so close! I was one happy girl.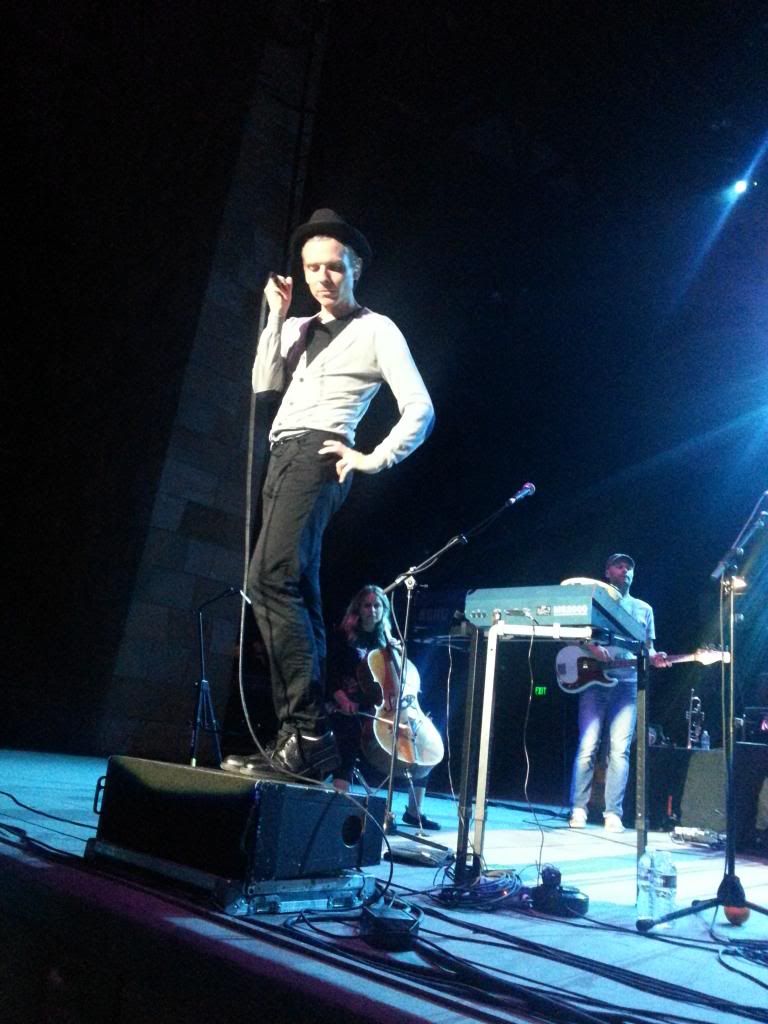 I'm only a tad disappointed because I couldn't jump onto the stage when they played "The Boy with the Arab Strap" :(. I was the first person in front of Stuart but I was too short to make it to the other side of the fence (damn it!). A security guard pulled my arm, but that didn't help much; a boy behind me gave me a boost, too, to no avail :/ ... David was a few rows behind because he didn't want to block anybody. Had he been right by me ...! Oh, well, you can't have it all, I guess. I had a blast regardless and even brought a souvenir with me :).
Next up is System of a Down on July 29th. As you can probably tell, David is the fan, not me, but I know I'll enjoy being in the Hollywood Bowl listening to live music :).
Now let me say goodbye for today and enjoy this wonderful song which belongs to their latest LP.
Have a wonderful & musical weekend and week, everyone! ;D