I haven't been able to blog as much as I'd have liked to lately, but I think I've just figured out a way to show you bits of my life by impromptu posts which are just a glimpse at what's going on over here.
This time, the topic is books. As some of you know, pretty much as soon as I arrived in California almost 2 years and a half ago I started volunteering for the Friends of Ontario City Library which let me stock on a bunch of awesome books for very little money. Last November I was hired by the library and have been serving more as a liaison between the Friends and the library and no longer as a regular volunteer anymore (aside from being an employee). This weekend, I felt the urge to organize some of the books in 3 big Home Depot boxes, because honestly, I didn't know exactly what I had and where I had it anymore. This is probably only 75% of the books that were lying around the house :/.
As I was pulling out books, I started wondering what impression someone who doesn't know me would get by just looking at the books I own. These are some of the adjectives that came to mind.
Judging by the books I own, one might think that ...
* I like books with pretty covers - guilty as charged.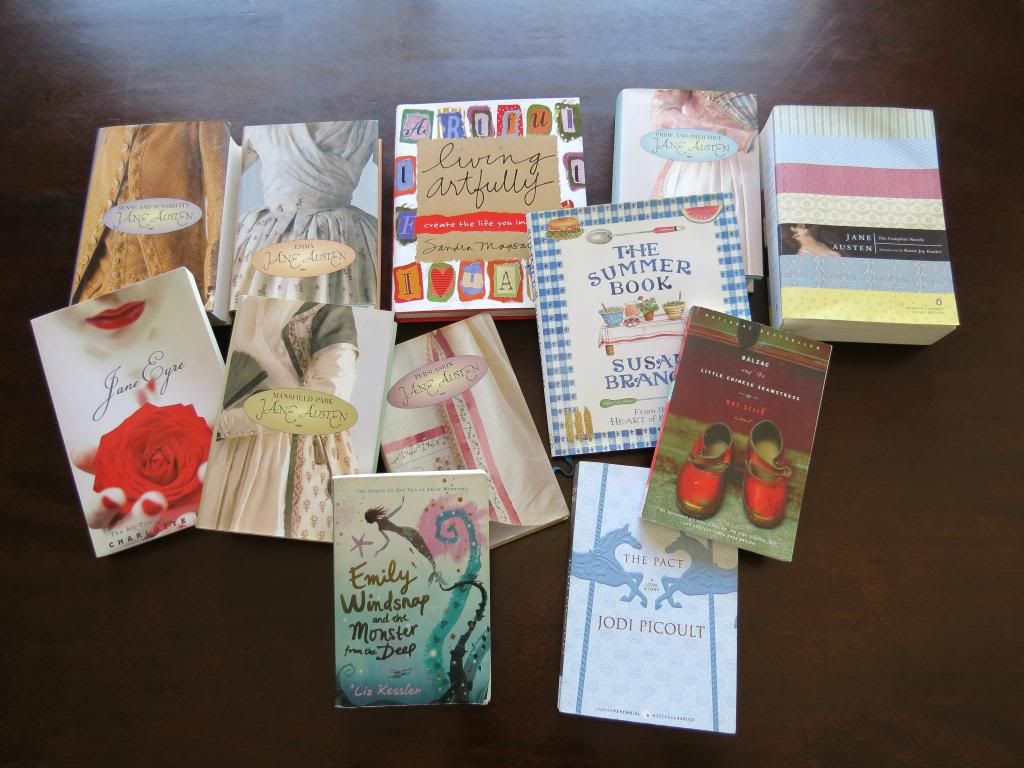 * When reading fiction, I prefer classics - true; since I'm not a good reader, I prefer to stick to books I know are well-written. Not only am I lame reader, but also a pretty dumb one, so I usually get some Cliff Notes to help me understand the texts in more depth.
* I'm into British stuff (especially Irish and Scottish) - that is correct :p.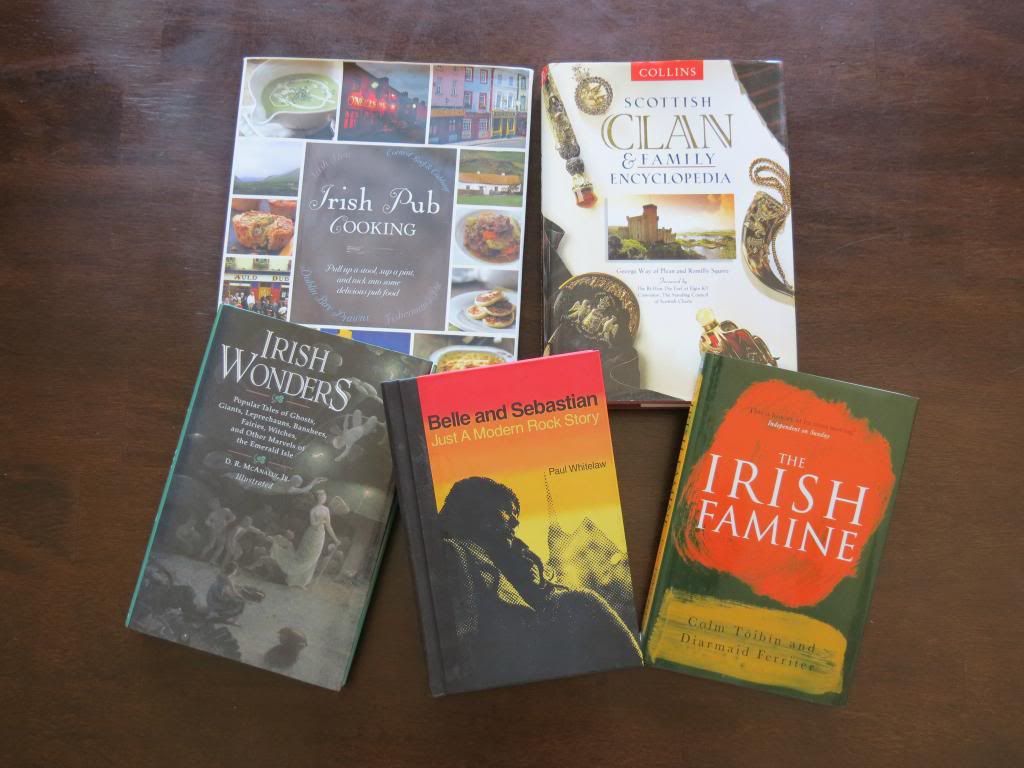 * I'm an erudite in history - nothing farther from the truth; I'm such a huge ignorant that I keep getting material to try to learn at least a little.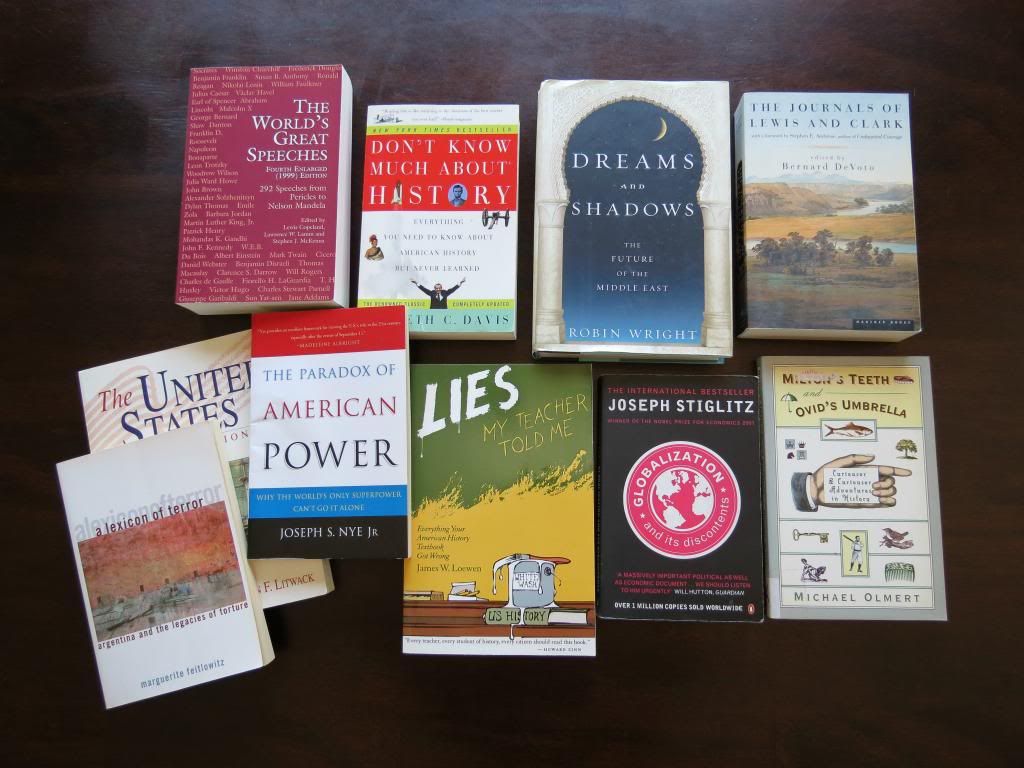 * I love smoothies and cooking - I actually have never had one and I'm a terrible baker. I'm trying to tame the oven, though!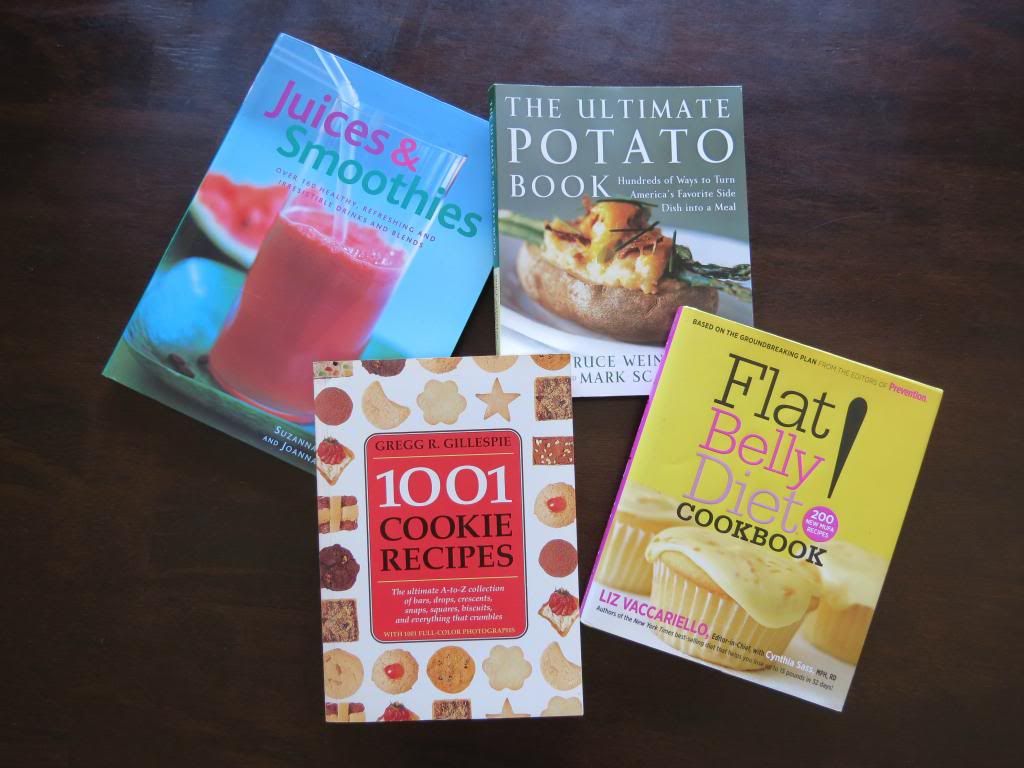 * I'm weird - yeah, I'll take that one.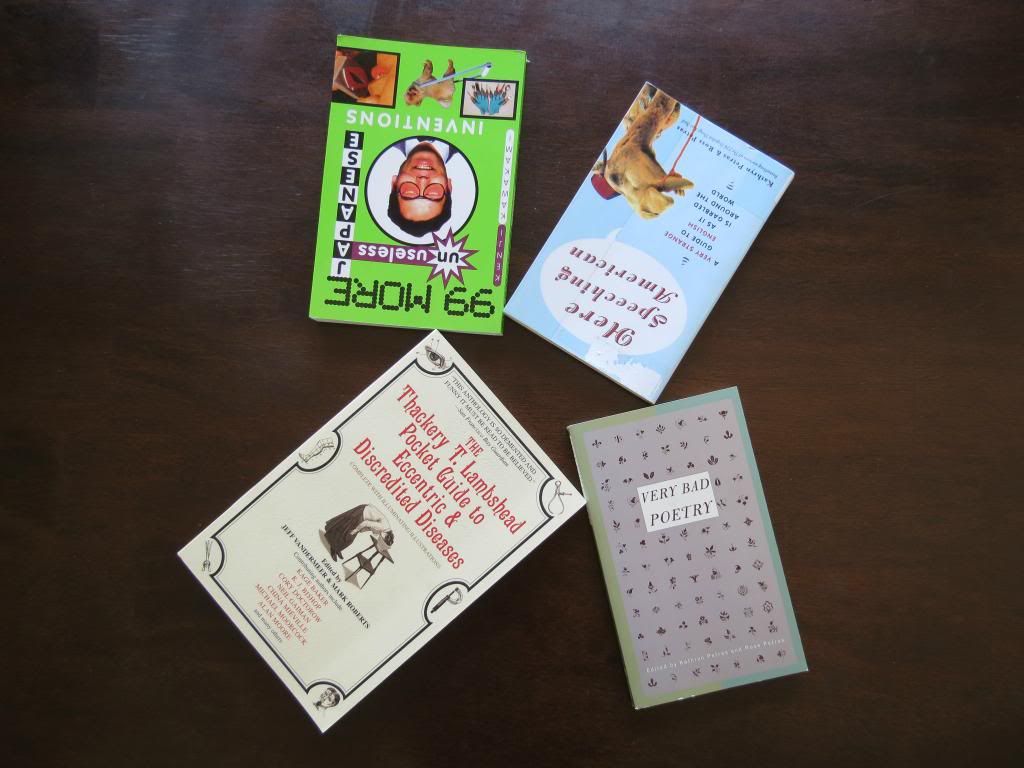 * I'm a crazy cat lady - So, what else is new?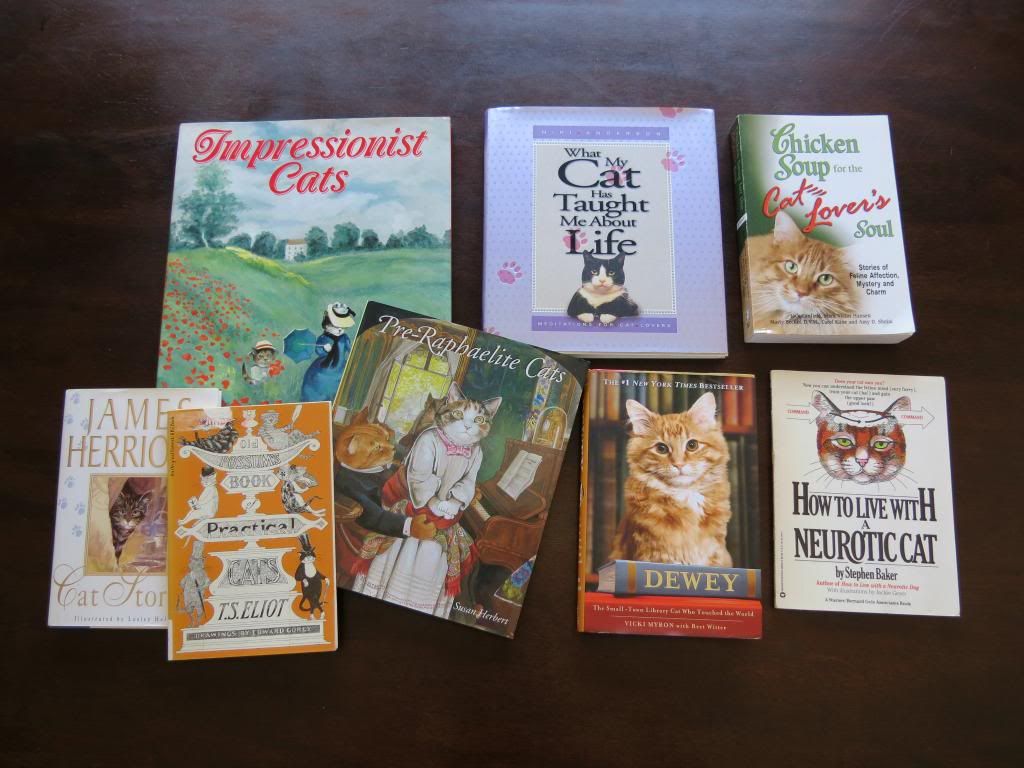 * I'm a utopian - sure, sometimes I can be.
* I'm a business person -no way; although I have to admit that I'm very curious about marketing.
Bonus picture! I just couldn't help myself :p.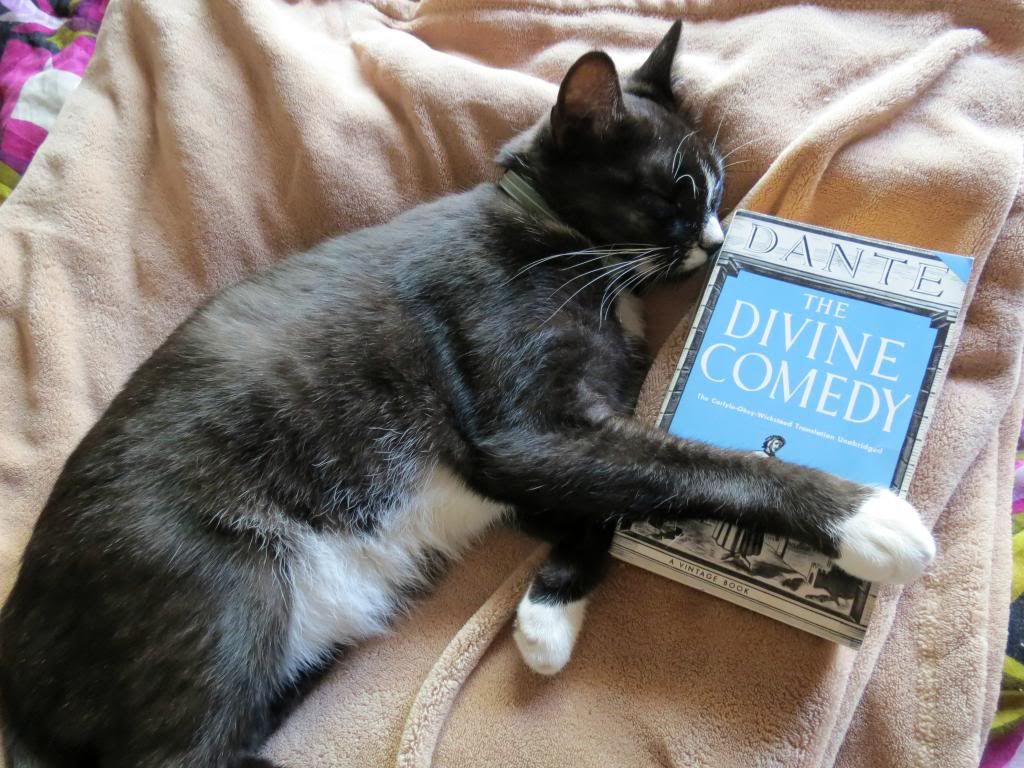 What would your books say about you?
Hope you all have a wonderful week!
And remember you have till Friday to enter my Shabby Apple giveaway.