Well, hello there! It's been ages, I know, I know :/. I've been pretty uninspired blog-wise and felt drained, so I figured there was no point in opening this blank white box just to give you a rant or details I'm pretty sure you're not interested in reading. Just know that things are fine in this neck of the woods and that I've had a lot of you in my thoughts even when I haven't visited your blogs or commented.
So this post is divided into 3 different topics, as for #1, after over 2 years of not having stepped on a hair salon, I finally decided to have my hair cut again. I haven't had anything major done because we have 2 weddings in the fall and I kind of want to be able to do something fun with my hair. I believe I'll chop off my locks by the end of the year; I really miss the simplicity and comfort of having really short hair, but to be honest, I also enjoy being able to do whatever the heck I want with its length, so ... Anyway, this is just a crappy Instagram photo I took after leaving the salon; I did take more the next day but I'm wearing my cat hat in all of them, ha.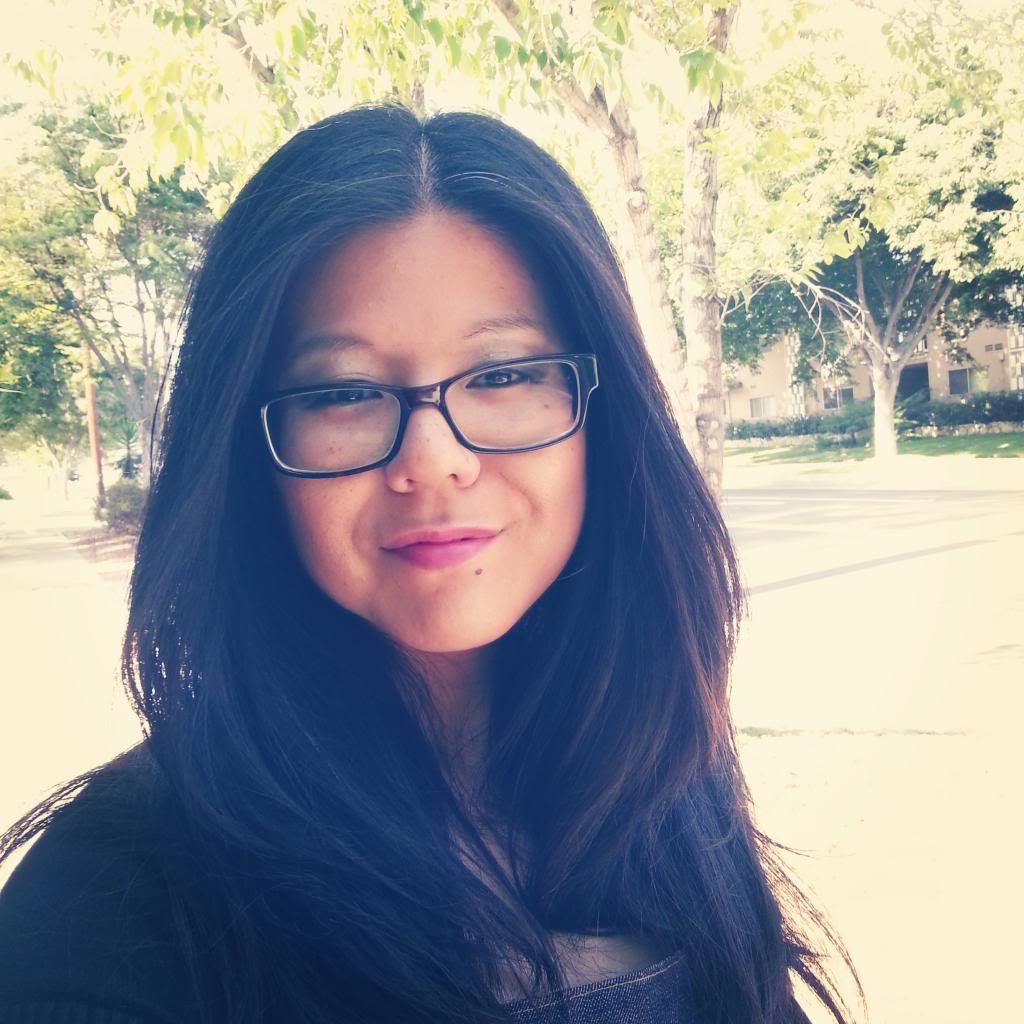 Enough about my hair. This past weekend we headed to LA, which was fun! It always is :); I sometimes forget how much I miss the city life. Don't get me wrong, I love not having to deal with major traffic issues and being surrounded by mountains and strawberry/spinach, etc. fields and cows; I really do love the tranquility and the lightness of the air, the fact that our cats can be outside the house safely and enjoy the gardens freely. However, yeah, it sucks not to live in the heart of a metropolis when you just feel like taking a stroll, window shop (maybe even make an unexpected purchase), try a different cafe (that is not a chain, for heaven's sake!) every other day ... and well, the list goes on.
So, I had my much needed dose of LA. Sadly, the journey ended with an accident on the freeway, but it was a great adventure up until we crashed, ha.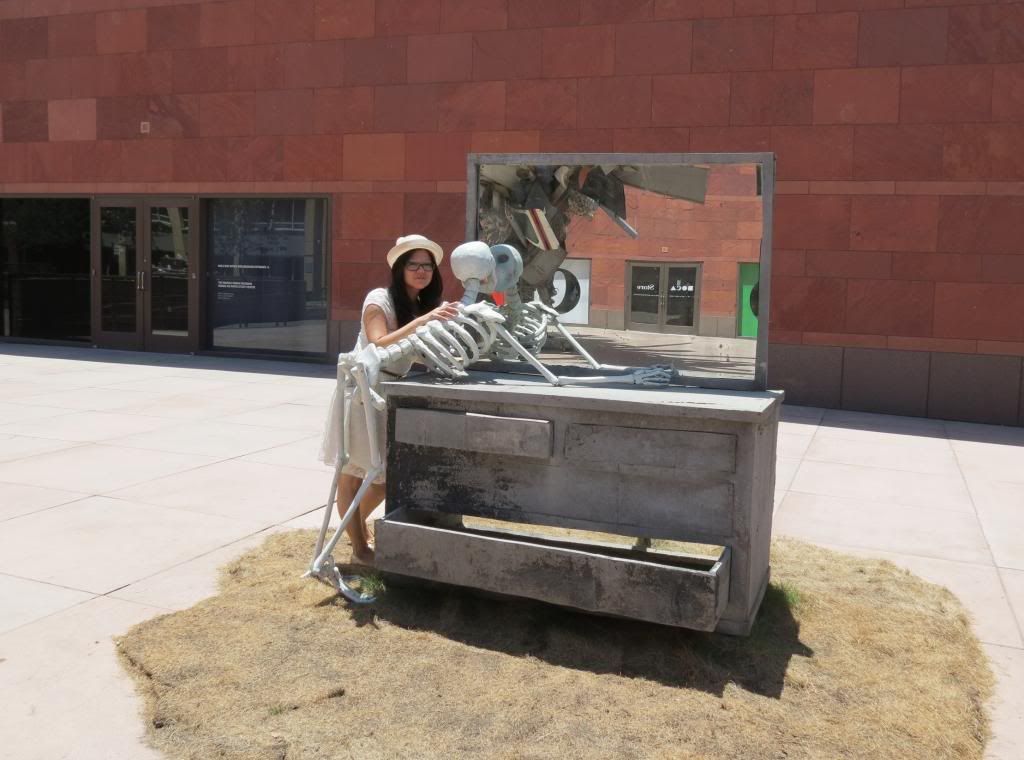 We went to the MOCA and we laughed hard (but as quietly as we could ... I can't say we did a good job, though) at the unbelievable "modern art". Yes, I say that without remorse. What the heck is happening in the modern art world?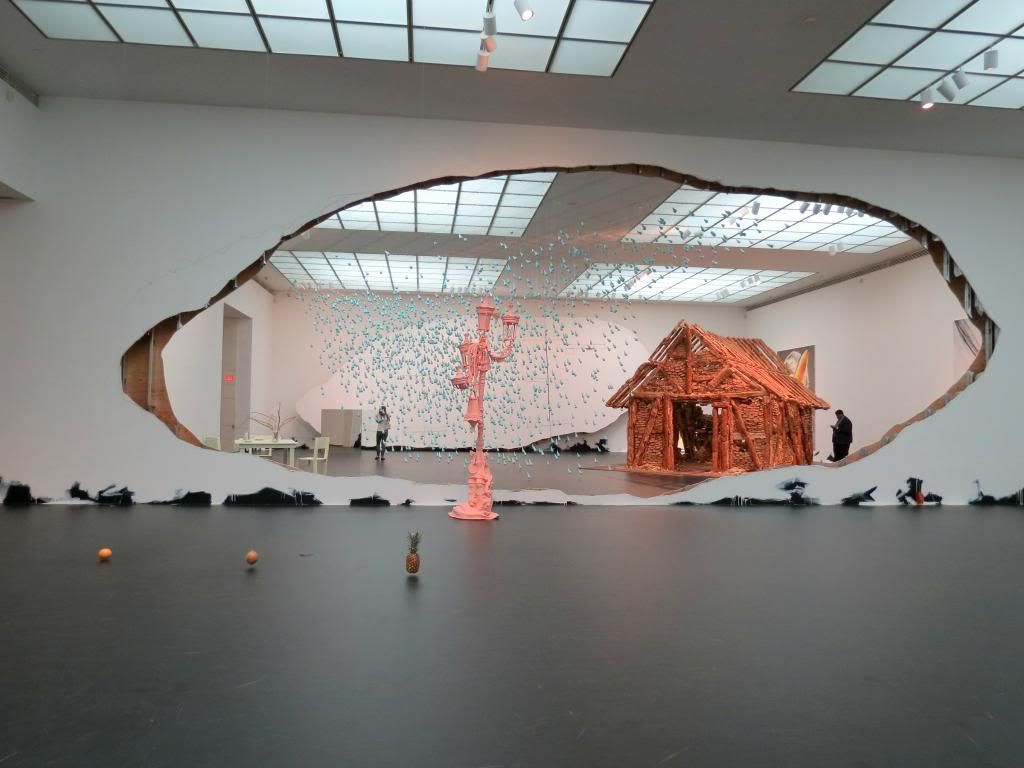 This was the only installation I kind of liked - a house made of bread.
OK, I might have liked this one, too, but only because there was a cat involved and I just can't not like anything involving cats.
We then walked to the Last Bookstore, which I'd heard about in my library. We could have spent hours there had the parking meter not been ticking. You see, it's not just a library, it's eye candy, a spot where you might randomly find an old book you'd been looking for or the latest stuff on modern art, haha. On the second floor, there's a labyrinth made with books and some shelves loaded with books sorted by color :p.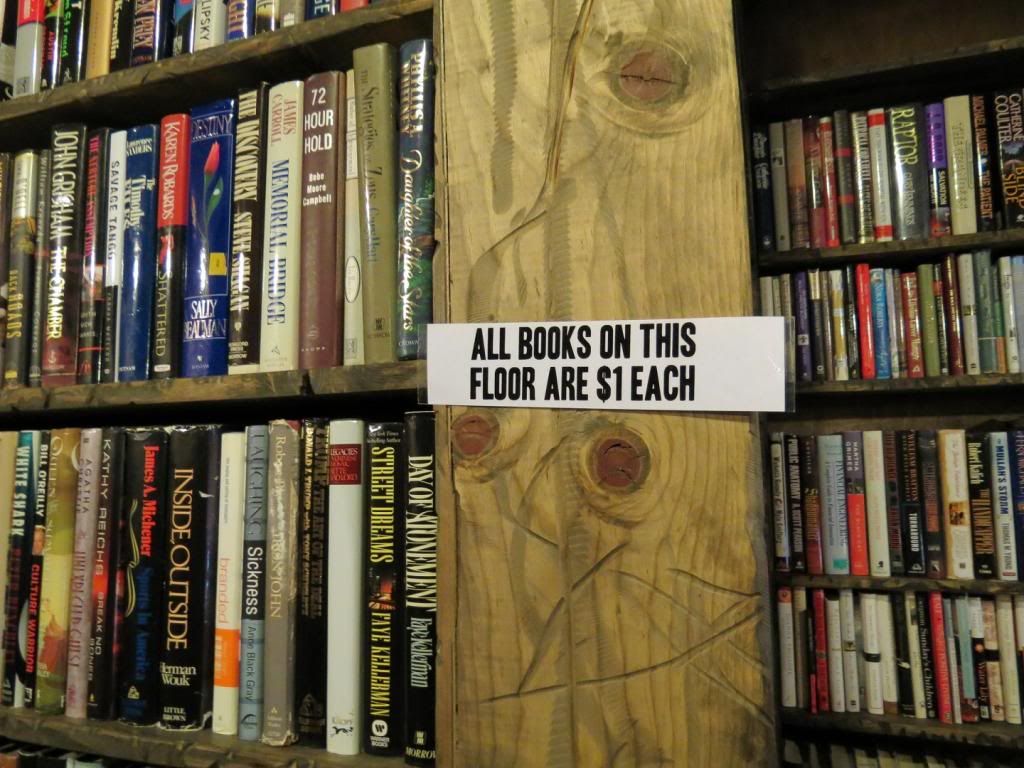 Our next stops were Lemonade, Bottega Louie and a French bistro which name I can't recall.
Are you tired of seeing IG photos of Lemonade yet? Well, since there are a lot of branches in LA, I didn't want to miss it. It certainly didn't disappoint; my passion fruit/pepper lemonade was beyond great.
Bottega Louie certainly didn't disappoint either! I was surprised to find out how cool and laid-back its employees are. I was surprised because as soon as we opened the door, I could see the kind of crowd this place gets. I mean, I can't deny we walked past the door frame as well, but I felt I didn't belong. That's why we didn't have lunch there; David insisted that we should if I wanted to see what this place was all about, but I felt too foreign. We left empty-handed and it wasn't up until lunch at the French bistro that I plucked up the courage to go back in there and buy a couple of pastries for later, hehe. I'm such a big social pussy! :/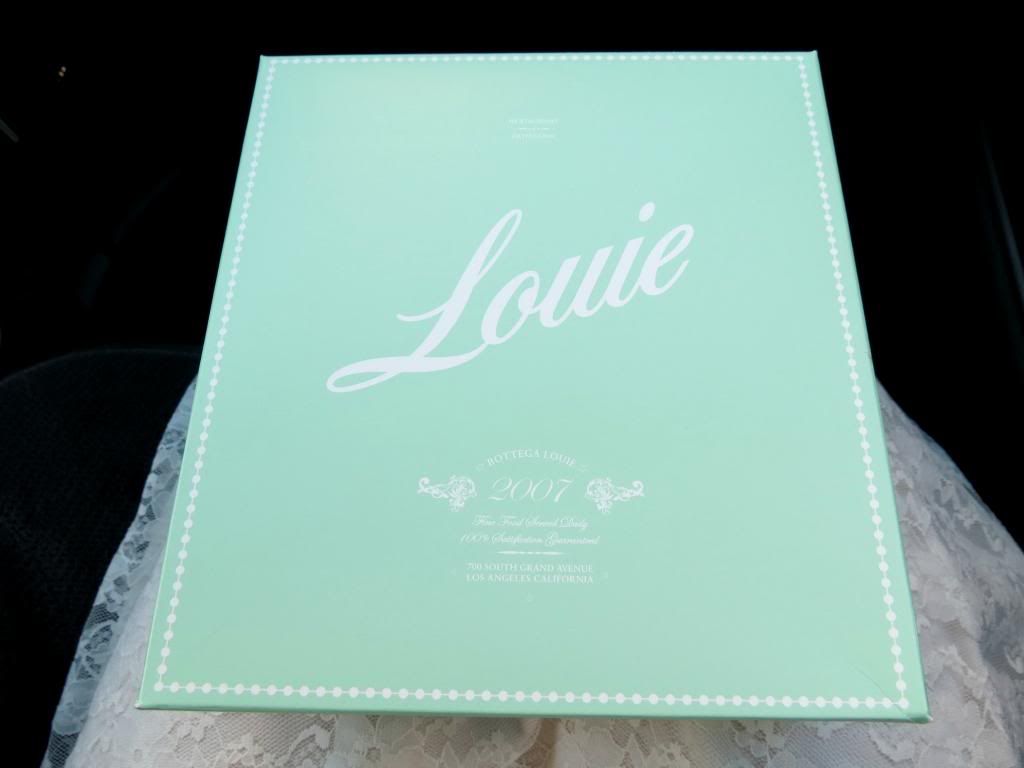 David got chocolate cake and I got the cherry eclair ... It was the best chocolate cake (yes, I did take a couple of bites off David's cake) and and eclair ever. Worth every penny; and surprisingly, products were not that pricy.
I think the Fernet and Coke I had had helped :p. It was so nice to find that a bar was supplied with Fernet, a typical Italian/Argentinean alcoholic concoction! :D If you've never tried it and are planning to, mind you, it has a very peculiar (almost medicinal) taste. I'd say it's like yerba mate (not the bags, but the actual mate you drink with a straw), you have to grow a taste for it, but once you do, you get addicted!
Next destination - Amoeba Records, woohoo! I found a Belle & Sebastian single for $1.99 :p.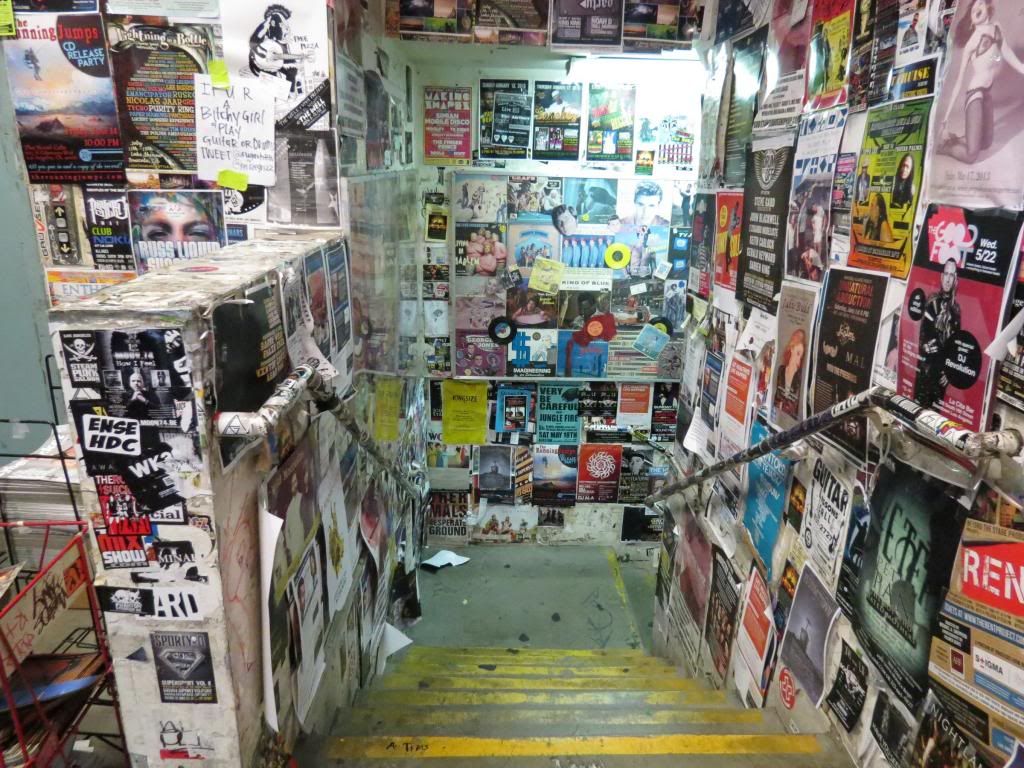 The last taste of LA was celebrated in a nearby pizzeria. Then we took the 101, we missed the 60, so we took the 71 and then we crashed, ha.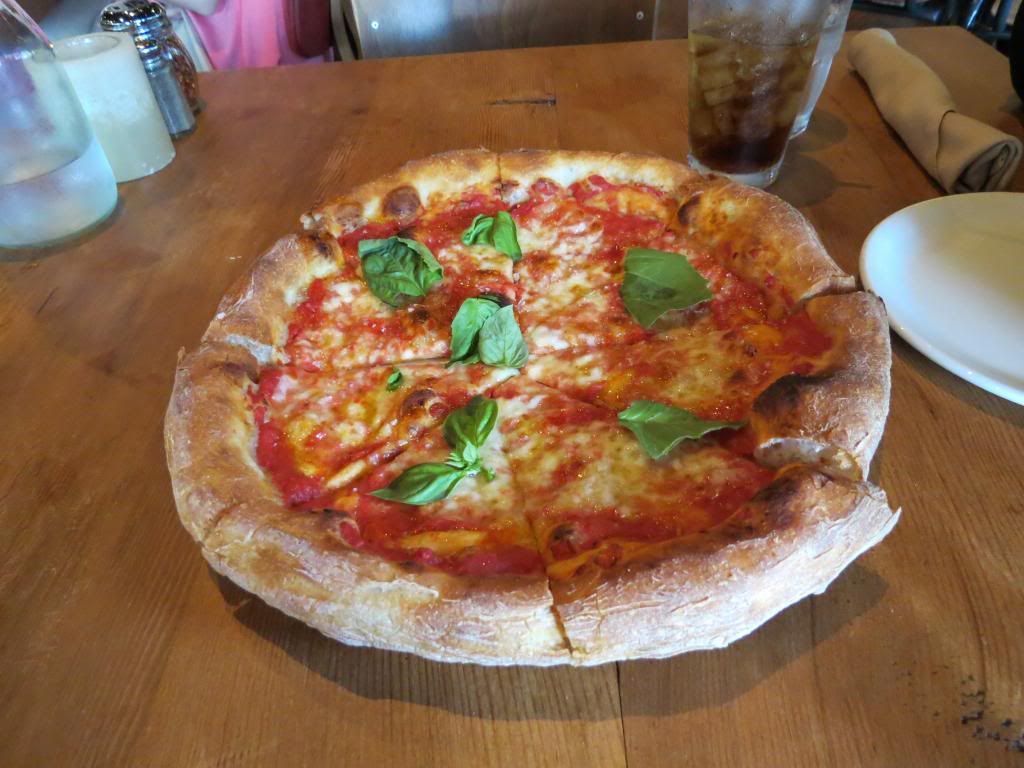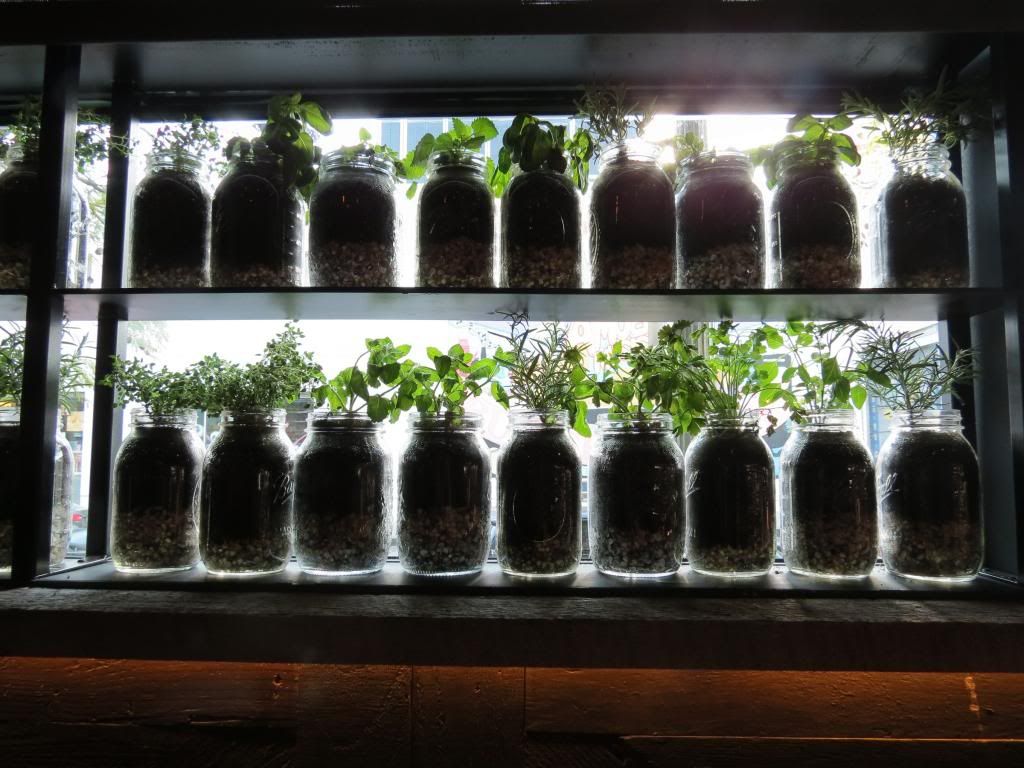 Fortunately, nobody in the 4 cars involved were injured, but our truck got pretty damaged :/. We'll be driving a spare car my father-in-law has for a little bit, I think. I guess we were lucky considering we were on the fast lane on the freeway. Funny thing, we have a car camera so we have footage of the accident. We were listening to the radio at the time and of course they were playing the Red Hot Chili Peppers, haha, because, you know, this is California! Geez, you can't get away with not listening to them on any ride no matter how short it is.
Keeping up with music, I'm over-the-moon excited to say that we're going all the way up to Santa Barbara to see Belle & Sebastian in July!!! :D I was heart-broken when I found out they were only playing there because it's too far away and on top of that the concert's on a Wednesday. I told David I was over it (even though I so wasn't!) because to me it was never a choice; and on mother's day, "the cats" surprised me with the tickets :D. My boss has given me the day off and let me get in later on Thursday (same thing for David), so we're spending the night there. It'll be an awesome year music-wise! So far, we have tickets to see Bjork, Camera Obscura, Belle & Sebastian, System of a Down and Depeche Mode.
More happy news - next Monday I'll be doing story-time for the time at the library. I'm very excited but a tad nervous, too. It's even better than regular story-time because it's actually a class. Teachers bring 1st and 2nd graders every week to have a library/book related class with the librarian. It turns out that we're short-staffed at the moment, so one of my co-workers and I will do it for her on Monday and Tuesday. Good luck to me managing and entertaining groups of 20-40 kids! We've chosen the theme, which is animals in the ocean, and will work on the decorations these next few days.
Well, I've written a lot! It had been too long ... I hope I can keep up with the blog and visiting yours! I really do miss you!
Hope all is great and colorful on your end! ;D
Have a wonderful weekend!