On February 25th it was our second wedding anniversary. I sometimes find it hard to believe how fast time keeps flying by! In true honesty, I'm also happily surprised to have discovered that marriage is not a hard thing at all. Years ago, I used to believe I was not one to get married and have a family, and even before that, I thought I was not worthy of having a boyfriend. I feel so blessed to be where I am today and to have such an amazing life partner! We had a long distance relationship for over 3 years before I could move to this country and we were faced with unexpected hardship, but it was all worth it and I'd do it all again. Great things are worth waiting for!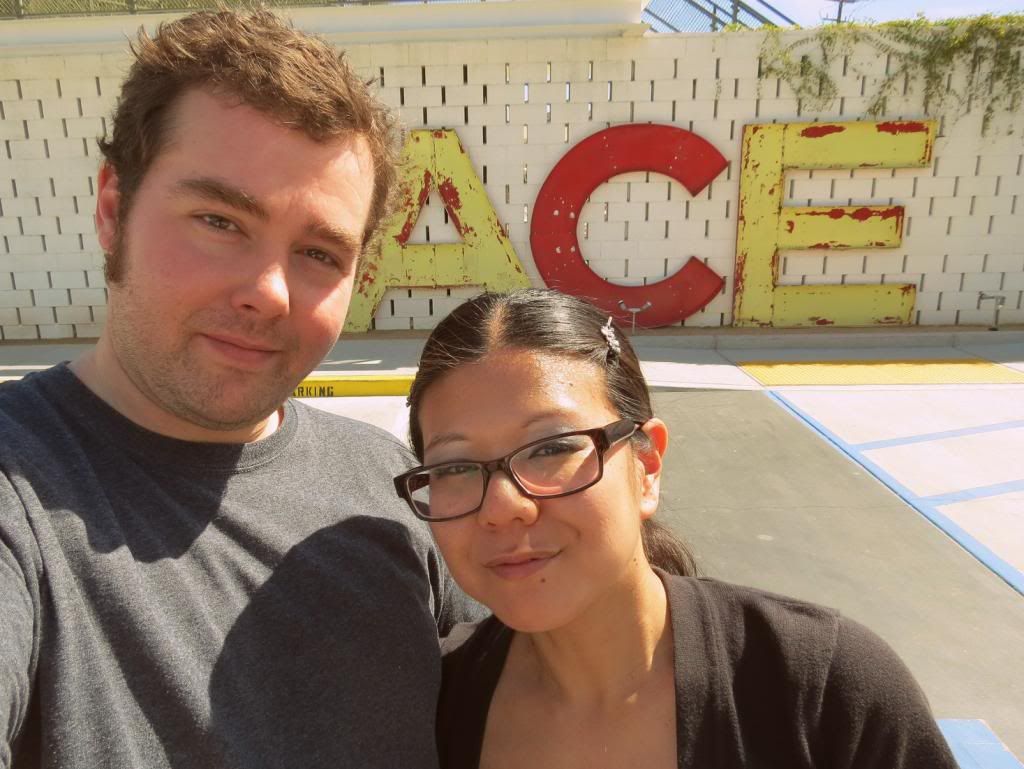 Anywho, since our actual anniversary was on Monday, we saved the celebration for the weekend. So this Friday, we went on a little getaway to sunny Palm Springs :P. We had driven past it on our way to Salvation Mountain a while ago, but had never had the chance to explore the city, its architecture and coolness. It was a short but sweet and fun visit.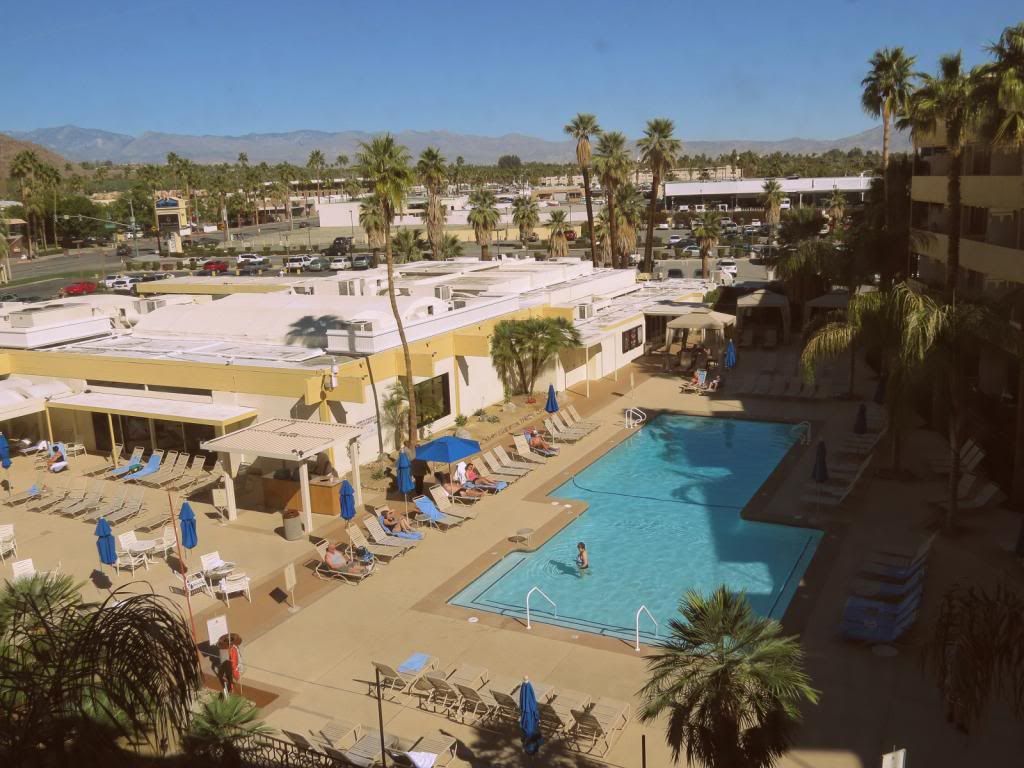 We got to our hotel in the evening, so we practically didn't see much that day. We just got settled, took a look around in the casino and had some fancy and yummy dinner at a French restaurant. Can you believe the menus lit up? Bahaha! I'd never seen anything like that. I wish I had taken the good camera to snap a photo of it.
The next day we visited a whole bunch of places I'd written down in a list; my very favorite one is probably the Ace Hotel, which seems to be the place for hipsters and you know, cool, laid-back fellows.
I don't know if you can tell, but it was really hot. If that's what the weather's like in winter, I don't want to imagine to what it is like in mid-summer! We were constantly seeking for AC and water.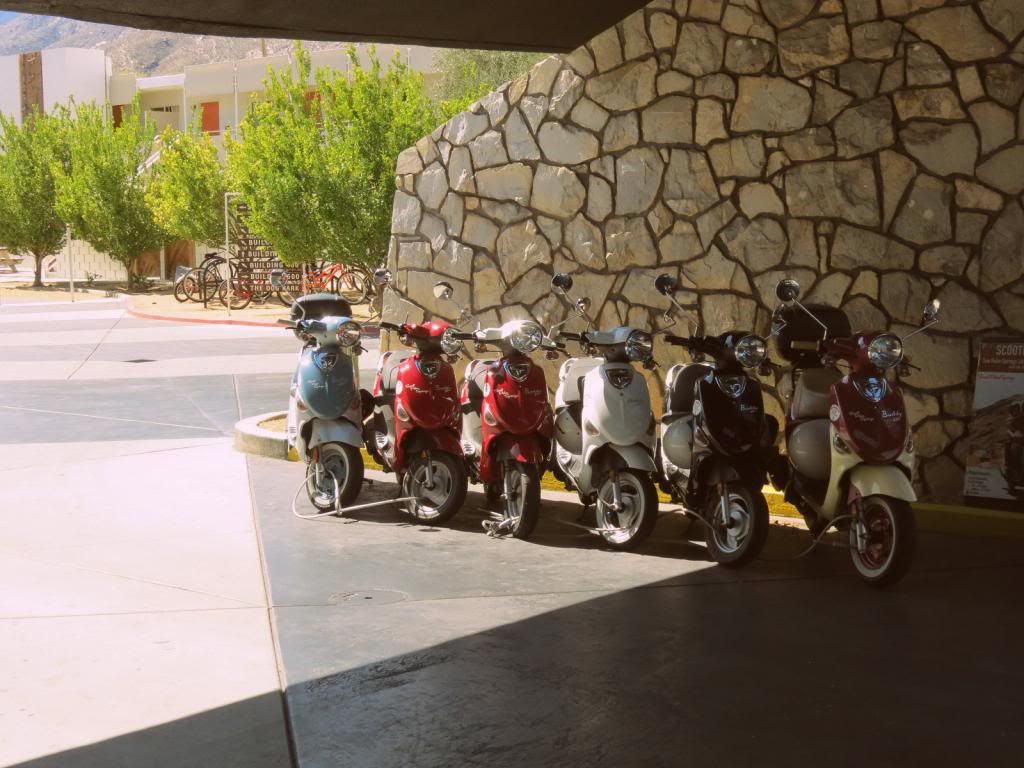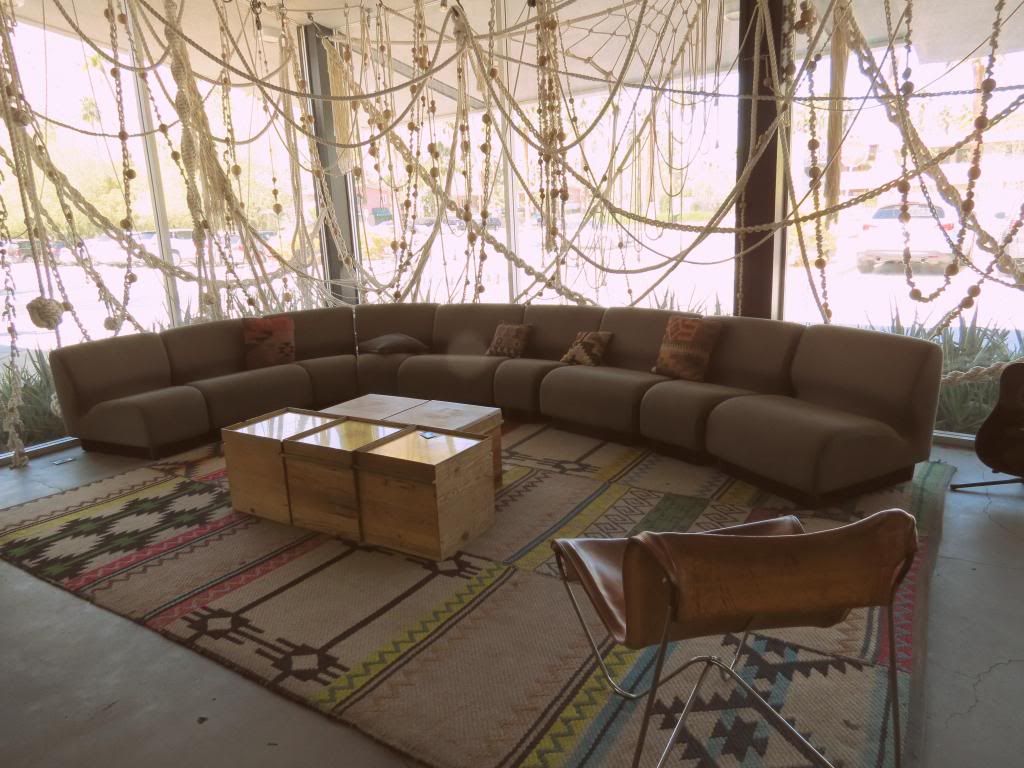 We had lunch at its cozy and stylish restaurant called King's Highway. It was my first time having brisket and it will most certainly not be the last.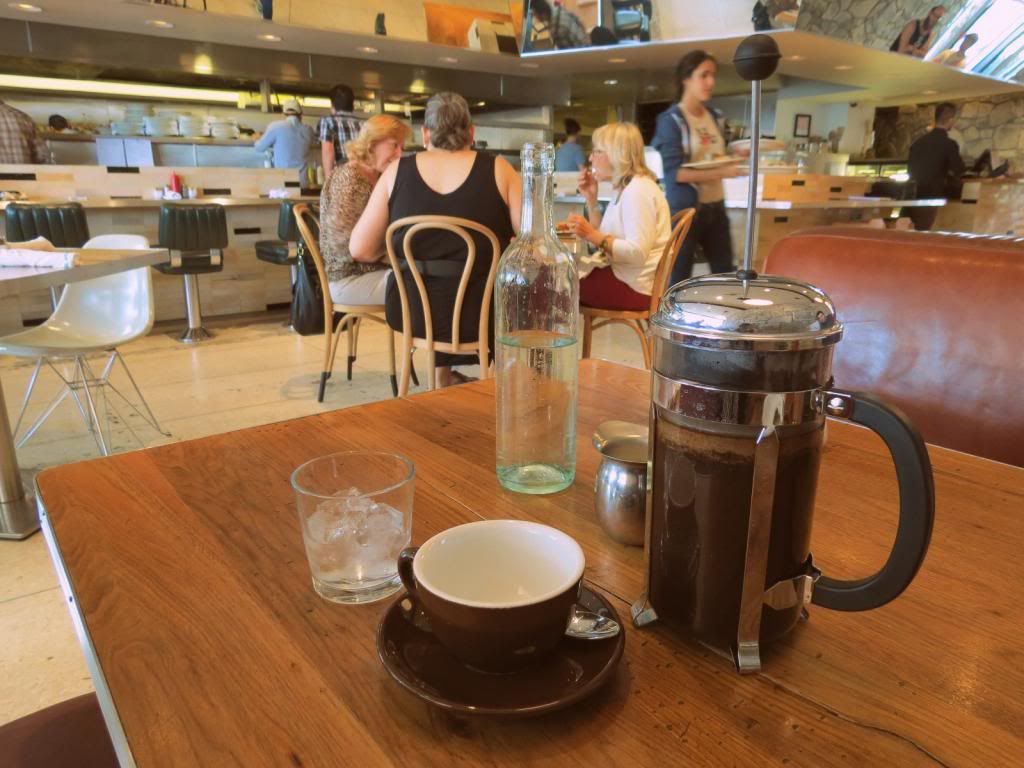 The couple behind David are somewhat famous, I guess, because right before they left the waiter told them, "I just wanted to let you know that I really like you and think you guys are amazing". You can barely see the girl here. I have no clue who she might be.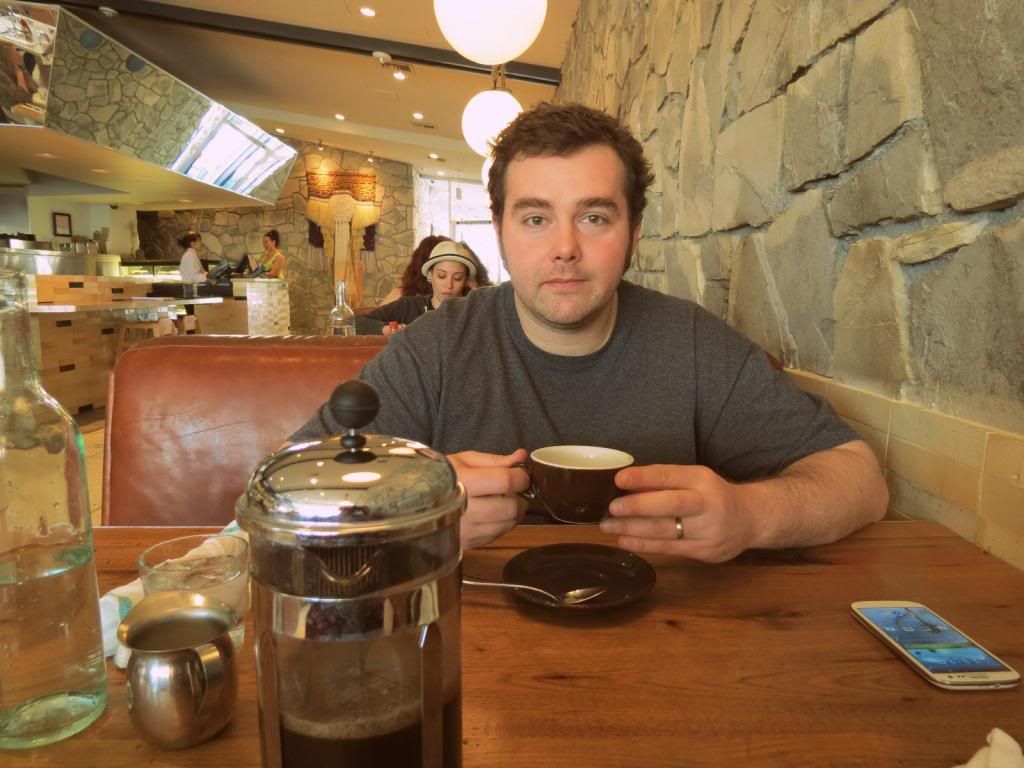 I knew they'd installed an Opening Ceremony vending machine last year right before Coachella and was happy to find out it was still there. I couldn't leave empty-handed so I bought a cute little key chain from it :p.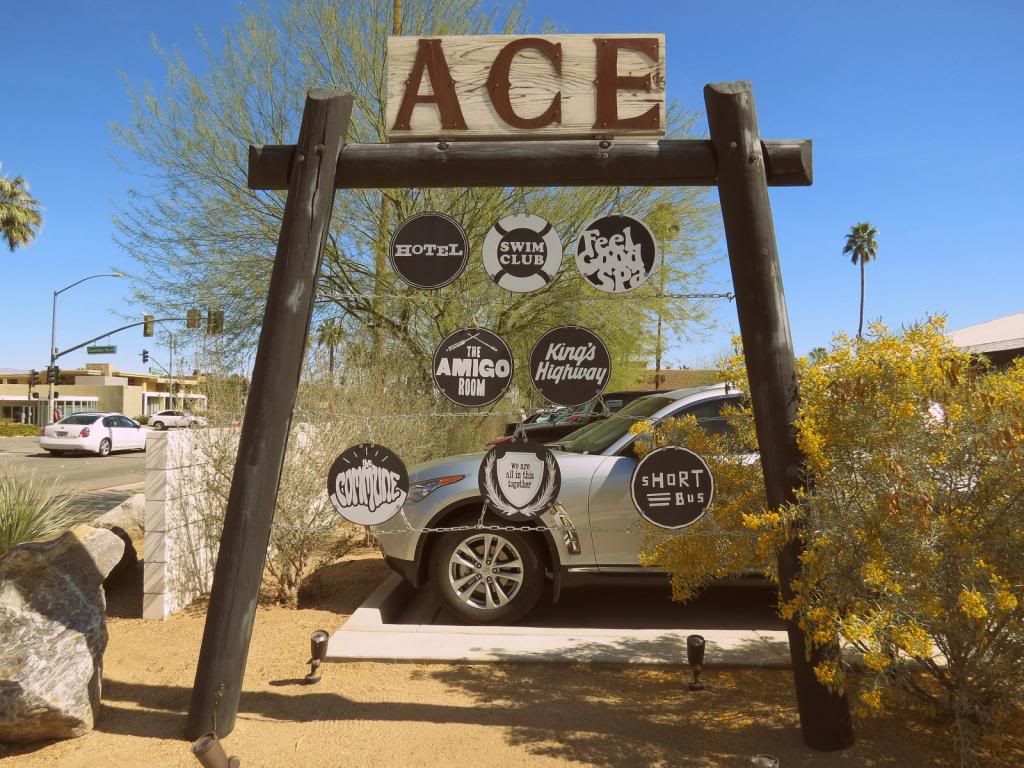 After a huge breakfast we dropped off some postcards (spoiler alert: you might get a postcard from me soon, hehe) and header over to the downtown area to see some awesome (but pricy!) vintage stores.
This is my favorite find at Dazzles, not the vintage couch but the kitty on it :p. We first thought it was an ornament, then a blind kitty and we finally realized he or she was just a very cute, lazy and friendly cat.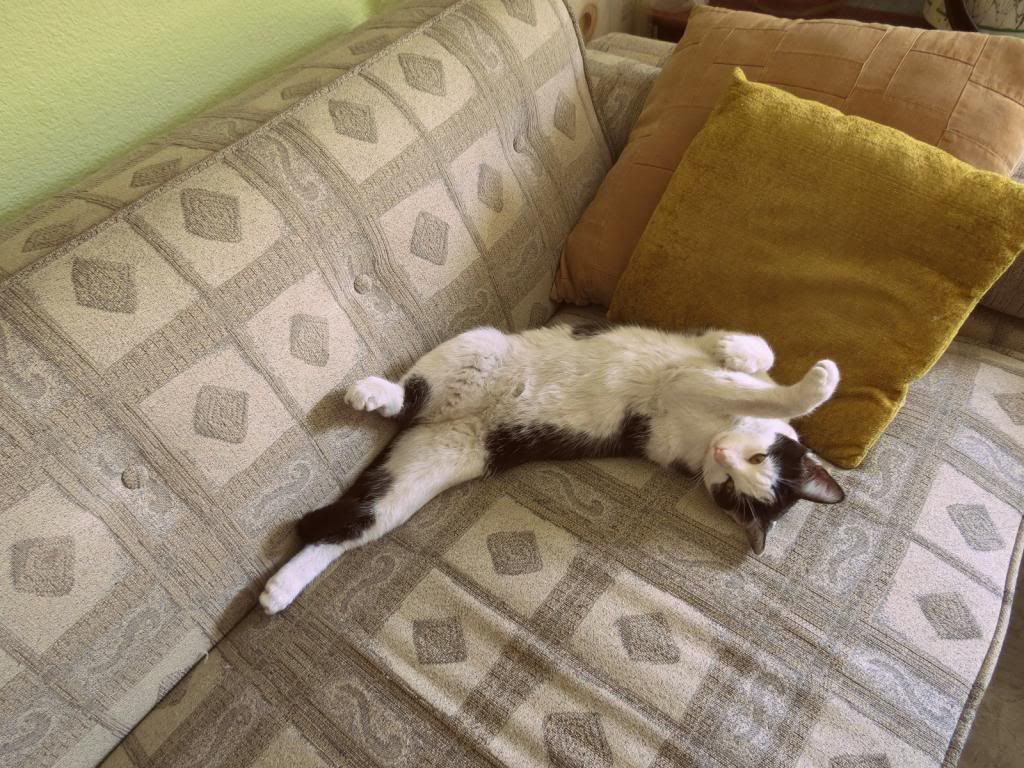 By the way, did you know that Marilyn was discovered in Palm Springs?
This post is picture heavy enough, but let me show you one more place called Moorten Botanical Garden. They have lots and lots of different cacti from all over the world.
I have a gazillion photos to show you, but I'll leave them for later.
Hope you're all ready to start a new week with a smile! ;D
Hugs!