So, this post is just a bunch of random thoughts and stuff put together; I really can't gather these photos under a common criterion, but hey, there a cat pics, so it'll be worth it :p.
I wrote "happy accidents" in the title, because in the middle of my taking photos, Dante and Dimitri decided to make their appearance making the photos even better, that's for sure!
I was snapping a picture of my new blue bow shoes, which I love but still haven't worn!
And then this happened, hehe :p.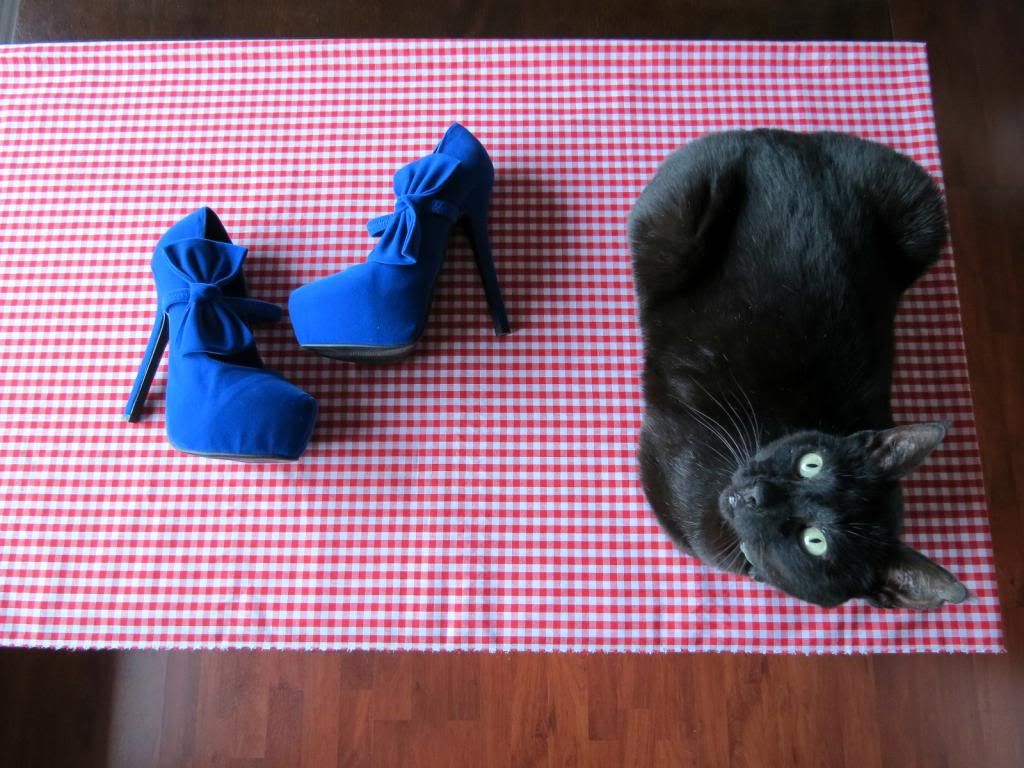 The other day, David brought a brand new roulette/card game table he got for free from work. I set it up on the table to see what it was all about and Dimitri decided to make it his bed.
I love to catch our cats when they're yawning!
... Or being naughty! If David saw this one, he'd say I should've taken him off the barbecue instead of grabbing the camera.
As you can see, our cats own our games, the bbq, the couch, pretty much everything we have in the house; brats!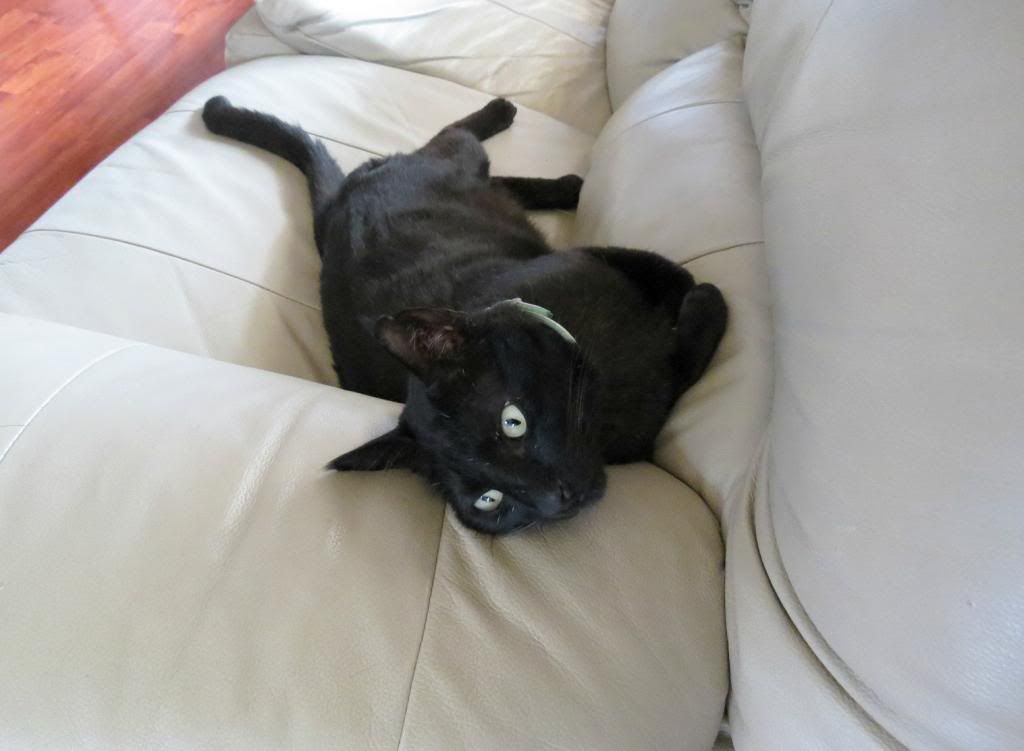 Speaking of cats, if you want to help out a blind cat shelter in North Caroline, you can do so by visiting this site and voting for the Blind Cat Rescue & Sanctuary. They're currently 2nd, but wouldn't it be great if they could win the big $10k? You can vote every day till April 18th ;).
Onto yummier things now. I'm am preparing some Easter treats for my workmates. I've gotten things from them for Christmas and Valentine's Day and I've never given them anything. They caught me off-guard! I didn't know people in America gave treats and cards on these holidays. I decided to go with a quite healthy snack, so I bought some organic bunny-shaped Annie's Graham crackers.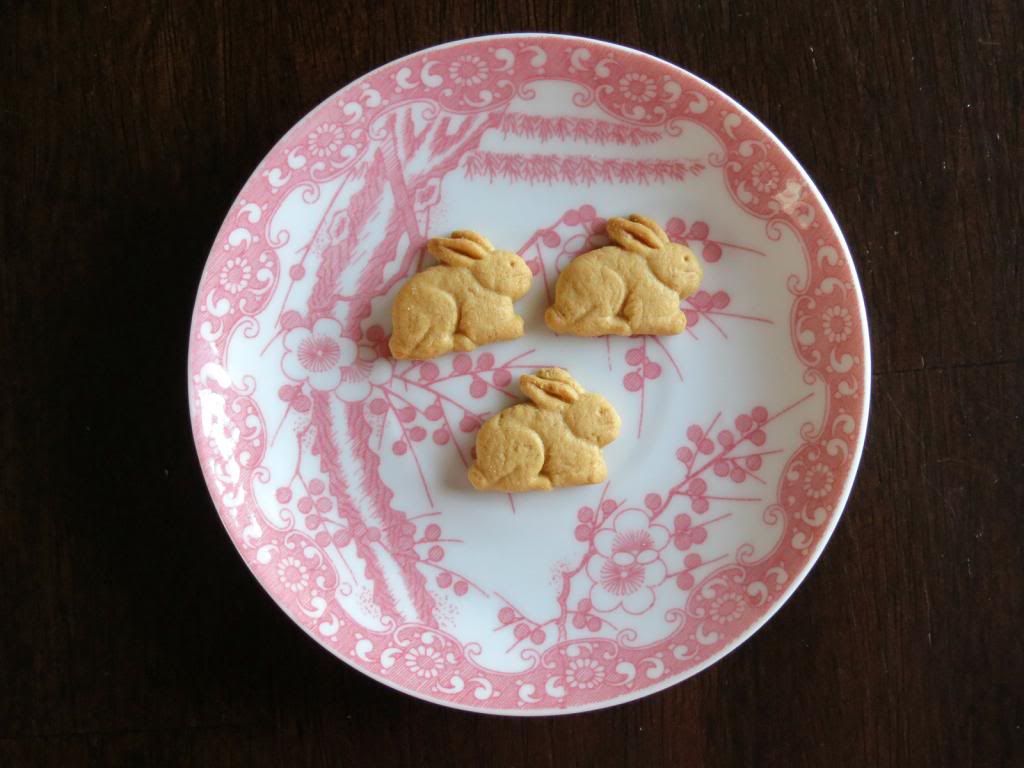 As I type this, I totally wish I could be having one of these awesome cherry-dipped ice-cream cones from Dairy Queen ...
Last but not least, let me announce that the winner of the giveaway is the wonderful and mother-to-be (maybe she's having her baby girl this very second, woohoo!), Maria! :) Congrats, girl! And thank you, Soledad for sponsoring it and everyone who enter! ;D
May we all enjoy the rest of the weekend and start the last week in March with the best vibes! ;D