After having used one of my co-workers' cake pop maker on Valentine's Day at the library, I knew I had to make cake pops for the next event I attended. David suggested getting one for ourselves this week :p and so we did! I'm glad my co-worker had given me a few tips, because the ones written down on the instructions manual didn't help at all, ha.
This past Friday the ladies in the family had a little girls' night out over at David's cousin's house. I made this batch of cake pops for that event and left some for Saturday night's gathering with friends at home. Since the cake pop set (mix, sticks, icing and sprinkles) by the same brand of the maker was ridiculously priced, we opted for getting Pillsbury's Funfetti brownie cake pop mix ... Huge mistake! The balls either burned or didn't cook all the way through :/; after reading the instructions on the box, I realized that batter is just meant to be baked as regular brownie mix and then split it and form the balls with your hands, bahaha! Fortunately, I had a box of regular Funfetti in my pantry and that one worked perfectly fine :p.
If you so happen to buy one of these cake pop makers, I suggest only cooking the batter for 3 minutes (not 5-7 as stated in the instructions manual), then flipping the balls with a toothpick (no worries, they won't break) and cooking them for and extra 30 seconds to 1 minute with the lid open, also not using oil on the molds, it's not necessary.
The icing of the cake pops is the most challenging part if you ask me. I tried icing, which, sadly, didn't work, so I just coated them all with melted chocolate. Dipping them in the chocolate proved to be too difficult, so I just used spoons to spread it all over them; and then the fun part - throwing sprinkles all over the cake pops :p.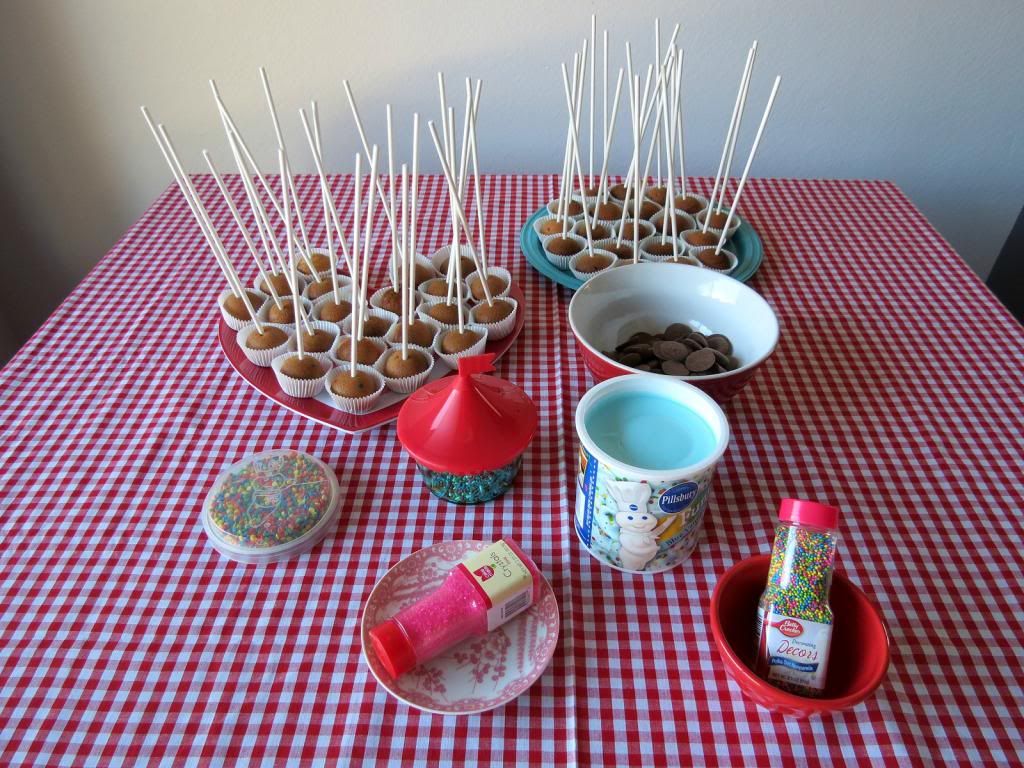 Since I didn't want to spend on a Styrofoam ball to stick my cake pops into, I bought some small liners which came in handy. The balls are not so perfectly rounded after you cover them in chocolate and sprinkles, so you need something to keep them standing.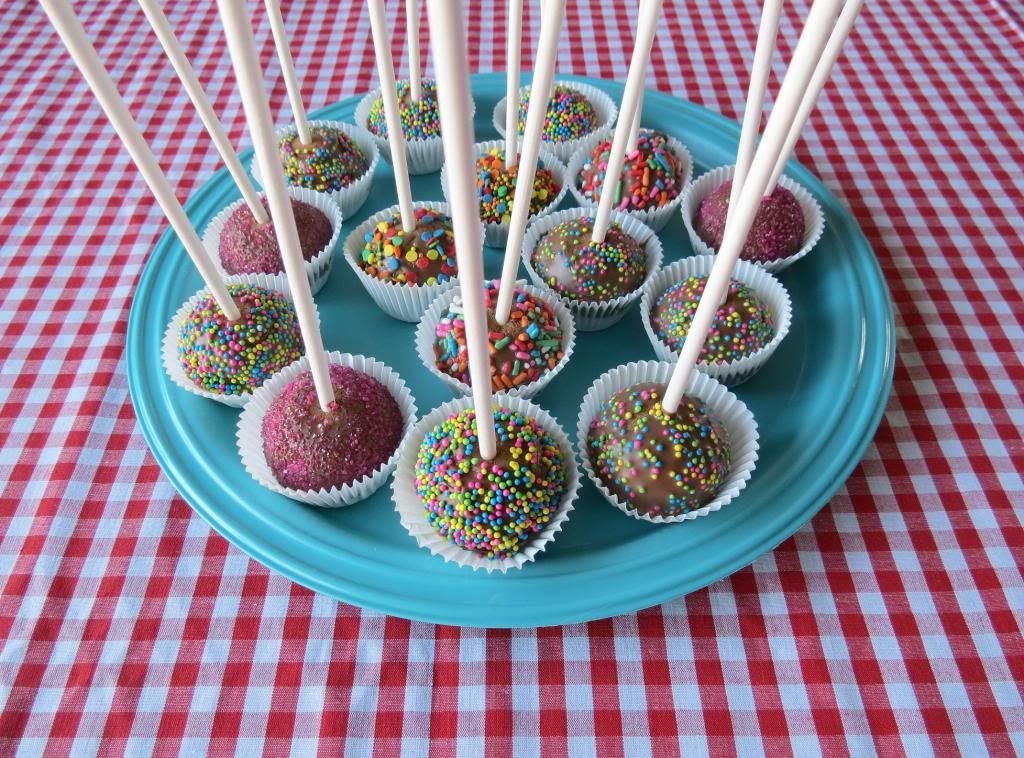 The process took longer than I had anticipated, but they were a success; they ate them all. I could only eat one finished cake pop, although I have to admit that I ate a lot of the failed brownie balls, haha. I have the feeling we'll be making cake pops for several future gatherings and maybe when we babysit our younger niece :); they're fun!
Hope you all have a sweet and colorful week! ;D