Well, hello, there! It's time for an outfit post! :p I've been meaning to wear my new cat lady tie for a while, but I realized that I don't have many pieces of clothing with a suitable collar or in matching colors (but really, practically 95% of my wardrobe is impossible to match, so ...). And then I remembered this forgotten dress-up shirt that I used to wear quite often to go to work in Argentina. I didn't want my overall outfit to look formal, so I paired it with, hmm, some very informal jeans, ha.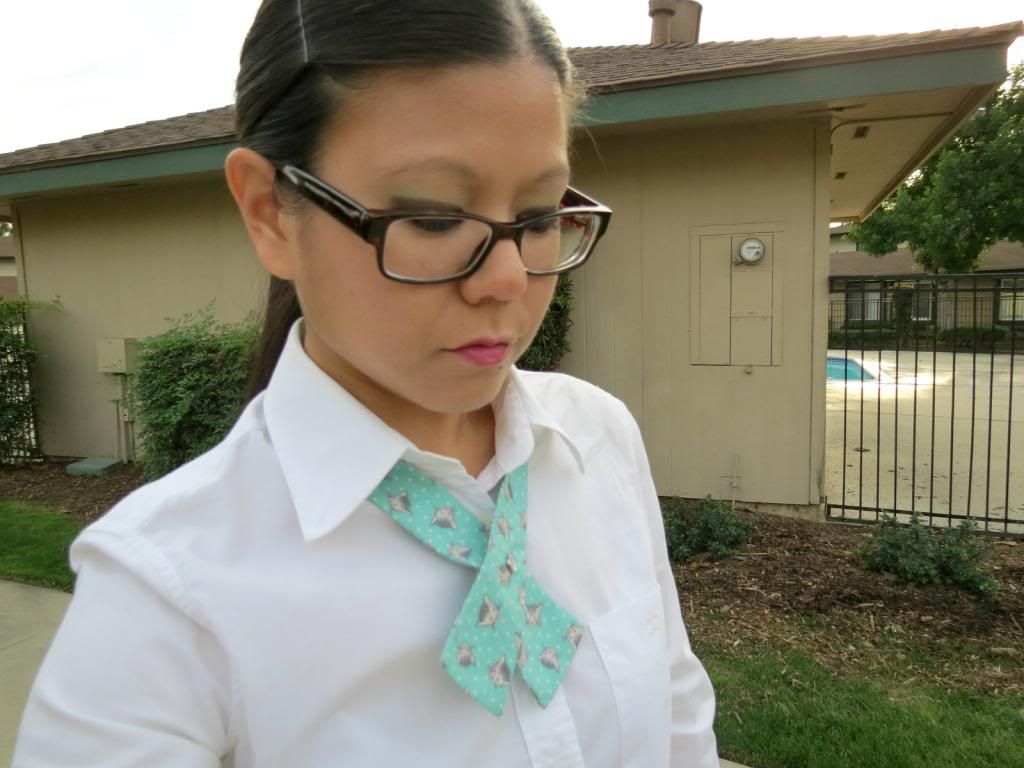 I want to make it a point to wear more color this year :p, so when I saw these pink jeans in the sales rack at H&M, I couldn't help myself.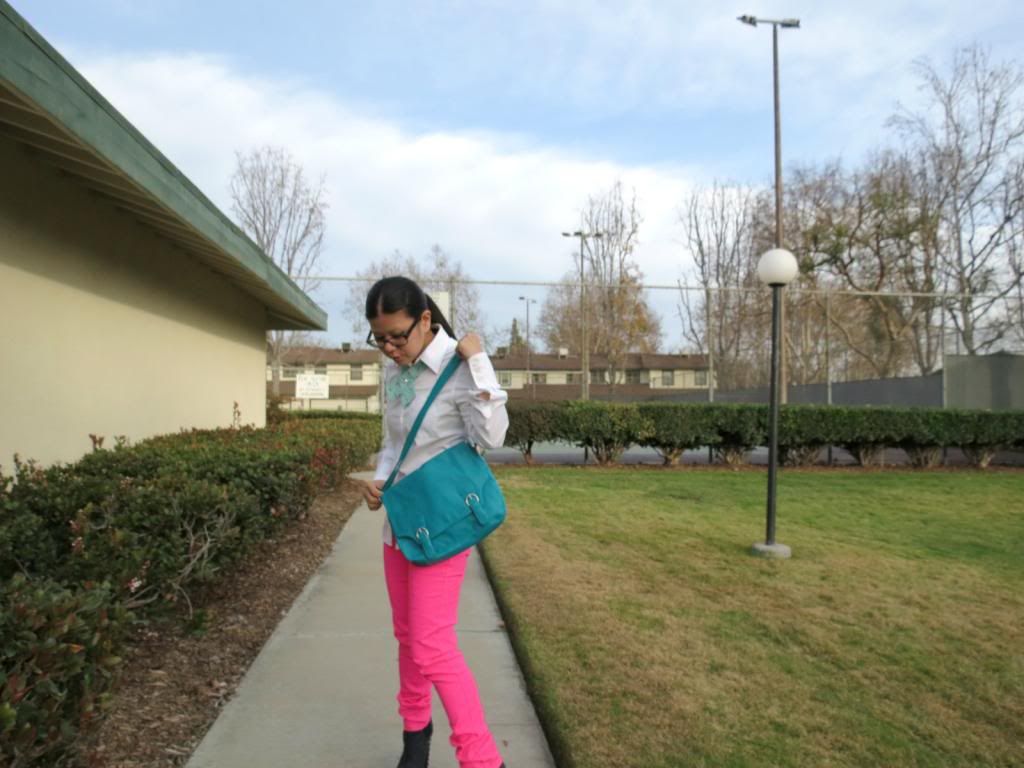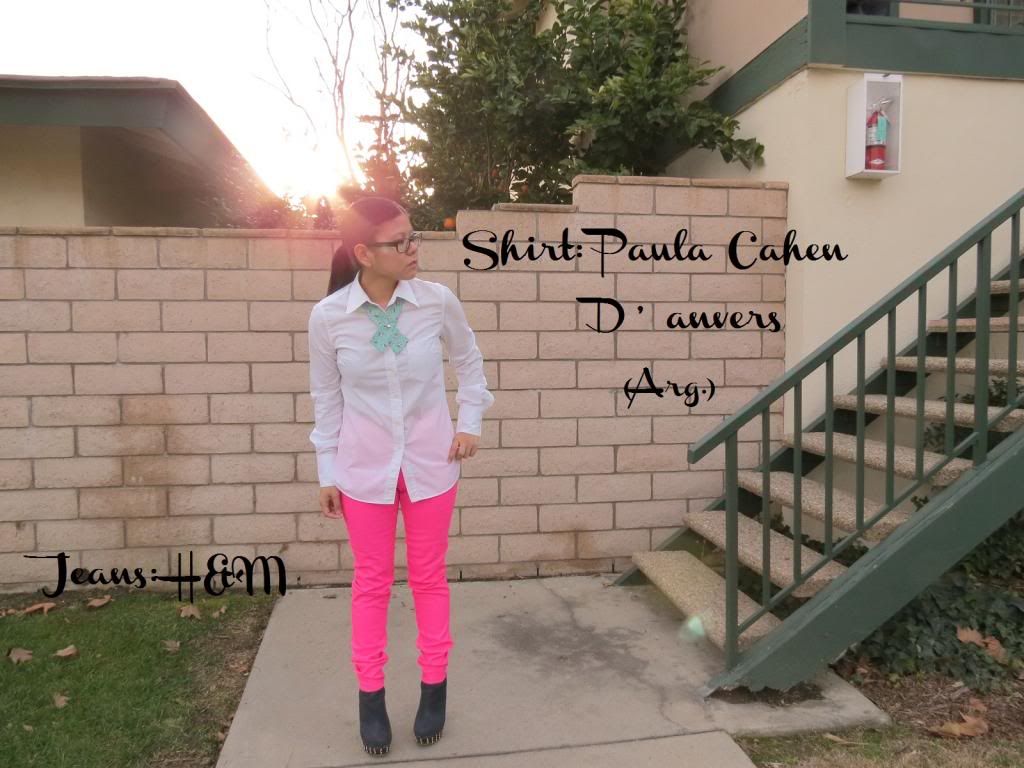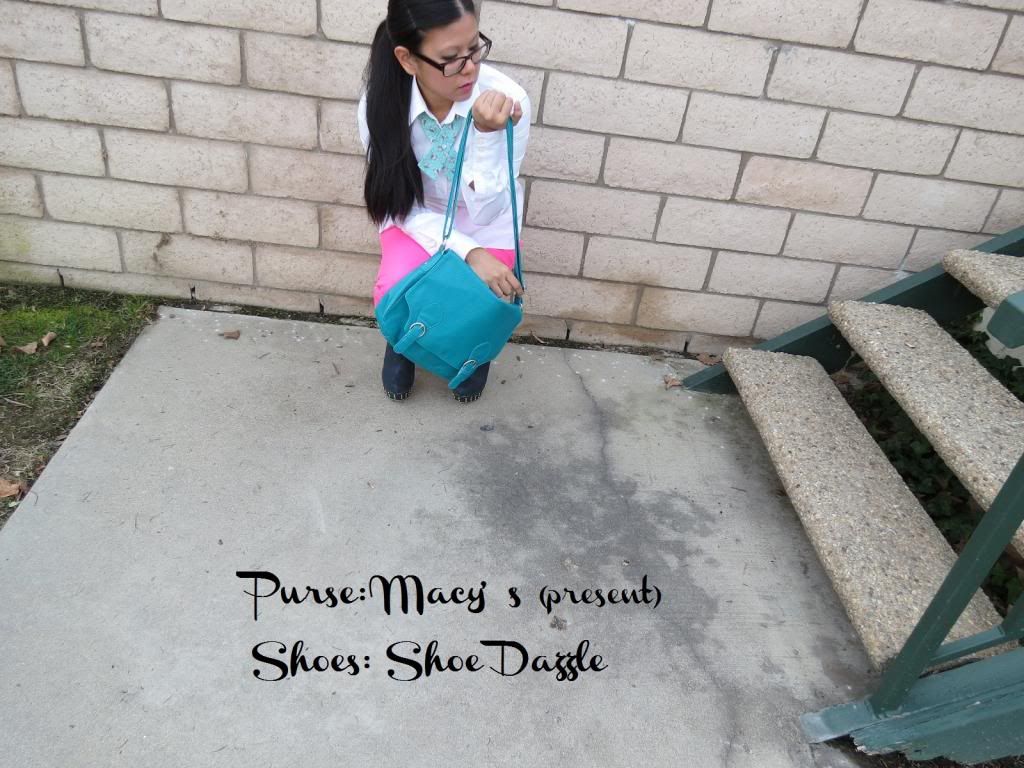 If you want a lady tie, you can get it at Flapper Girl's etsy store. There's a wide variety of colors and patters, so you'll find one to match your style for sure :).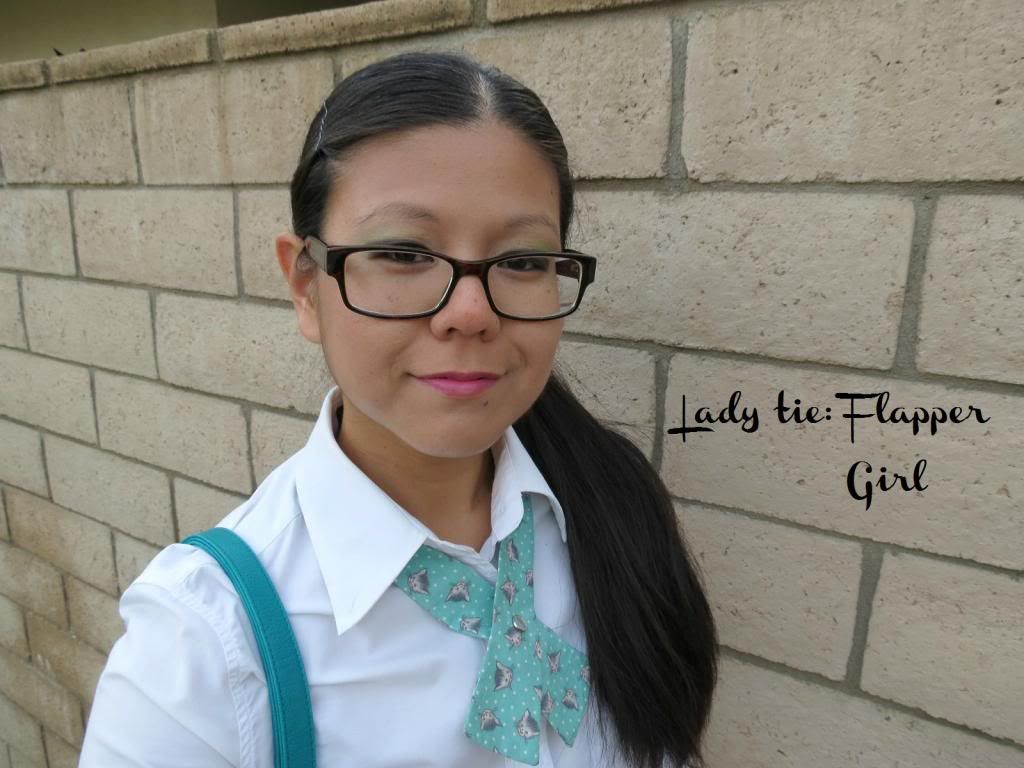 When I was taking the pictures, a certain someone decided to show up, hehe! :p As you can see, the sun was already going down :/; why are days so short this time of the year! I hate that.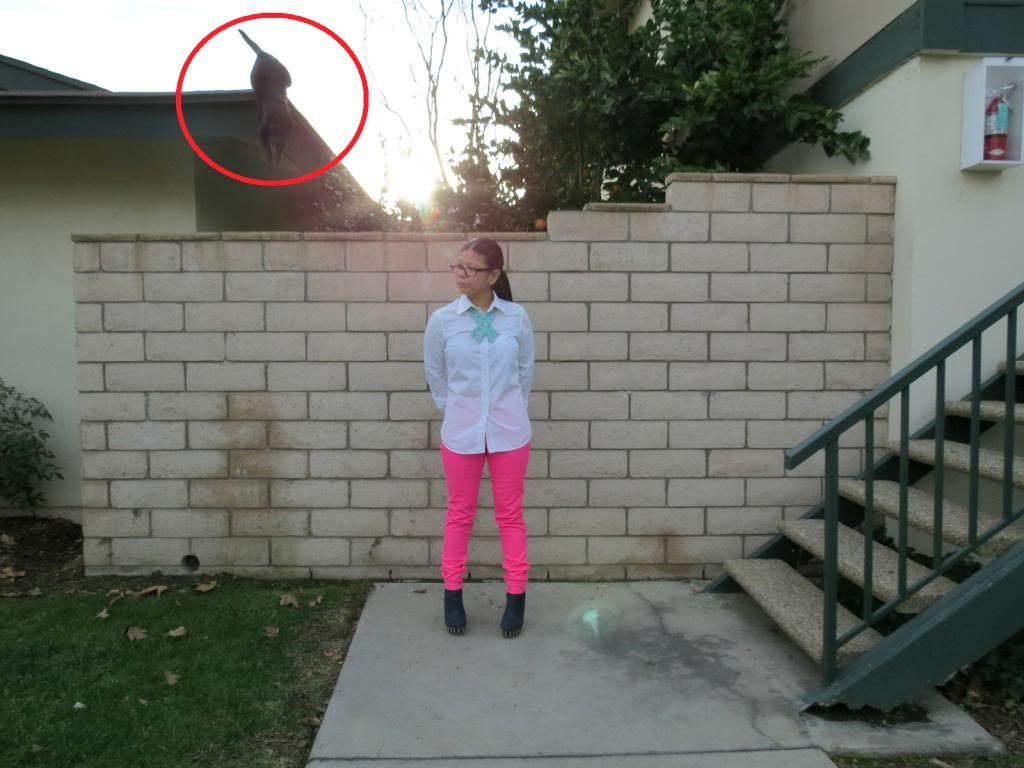 Time for some captions!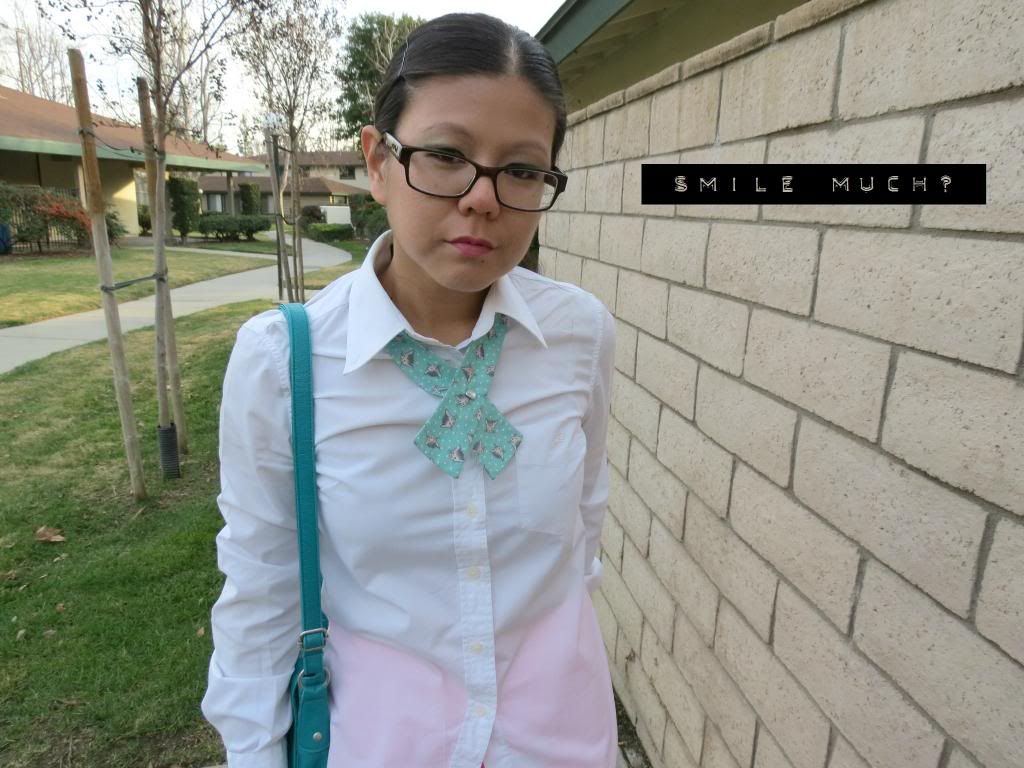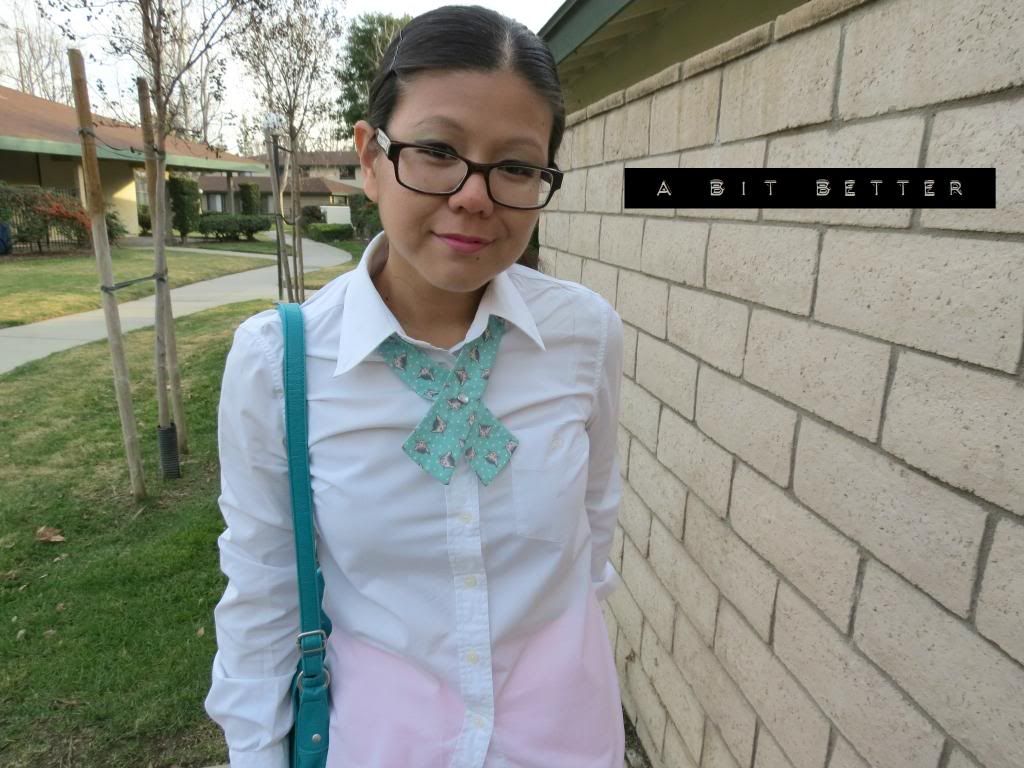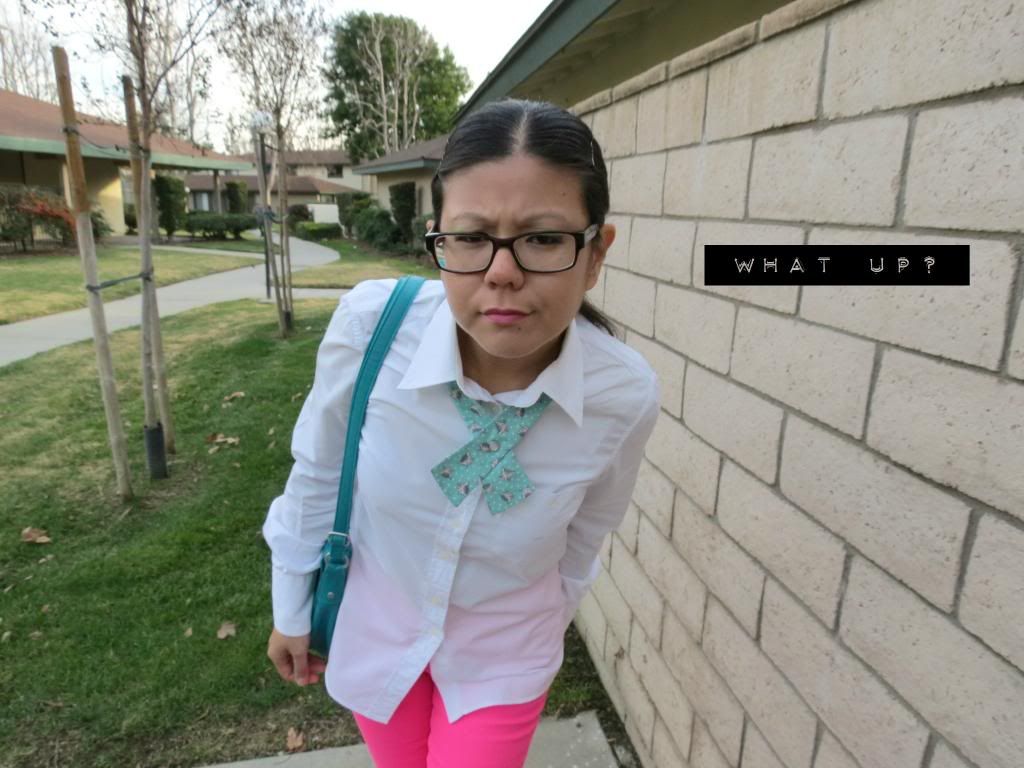 Hope you're all having a great week! ;D