2 outfit posts in a row? I don't know how that happened, but I'm happy I'm finding the time to take crappy outfit pics (I wish they weren't crappy, though, ha). The truth is I'm actually enjoying fitting in my old clothes again and feel more comfortable being in front of the camera. On Friday I reached my goal of losing 30 pounds, woohoo to that! I'm still debating whether I should share my weight loss story or not, but for now let me just say that I feel happy with where I am at. I celebrated the event by trying on this black dress which had never fit right and to my surprise it did fit this time! I should also say that I celebrated by eating a big doughnut, hehe. Not that I'm depriving myself of too many things anyway, but it was a victory doughnut and it tasted darn great.
So, about this dress (or whatever it is), this was my very first purchase on Etsy years ago and my very first purchase using a credit card (best/worst thing ever!). I placed the ordered very excitedly, waited for it to come in the mail and when it finally did, I tried it on only to discover I didn't like the way I looked in it :/. I guess I was expecting to look like the girl in the ad on Etsy, who was I trying to fool?! But I still brought to the States, so I guess I was never completely over it.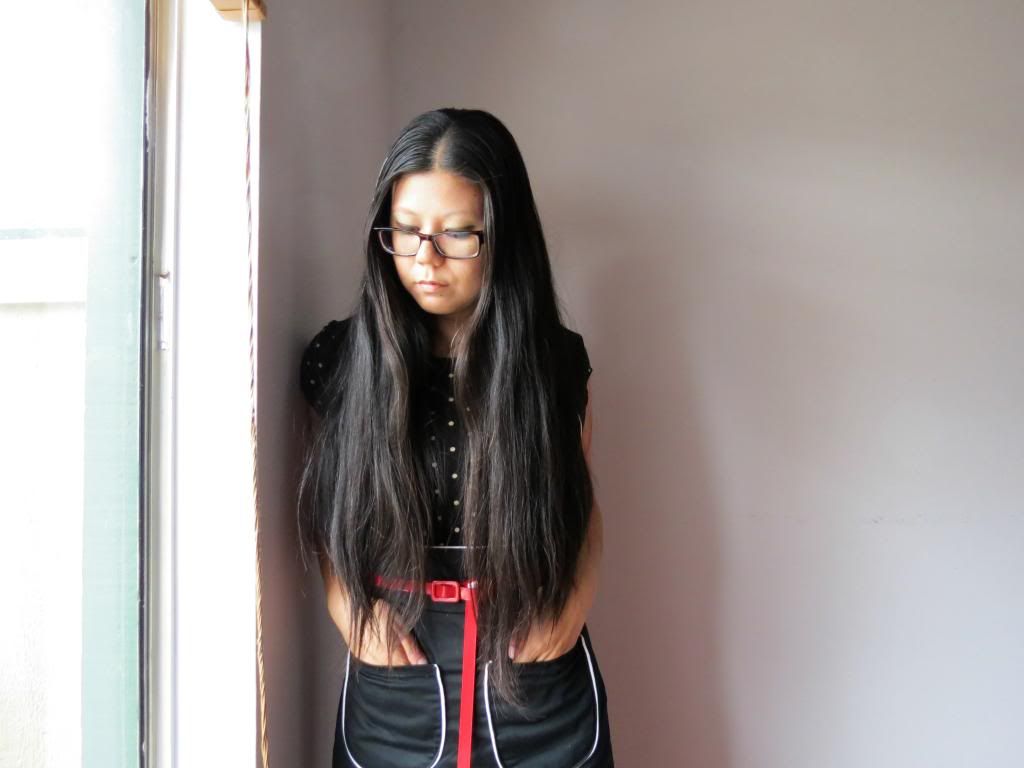 I decided to give it another try and even though it's not flattering and its top part is a couple of inches too long for me, I think I'm ready to wear it on a somehow regular basis. Normal clothes are not designed for someone who's as tall as an elf, I get it.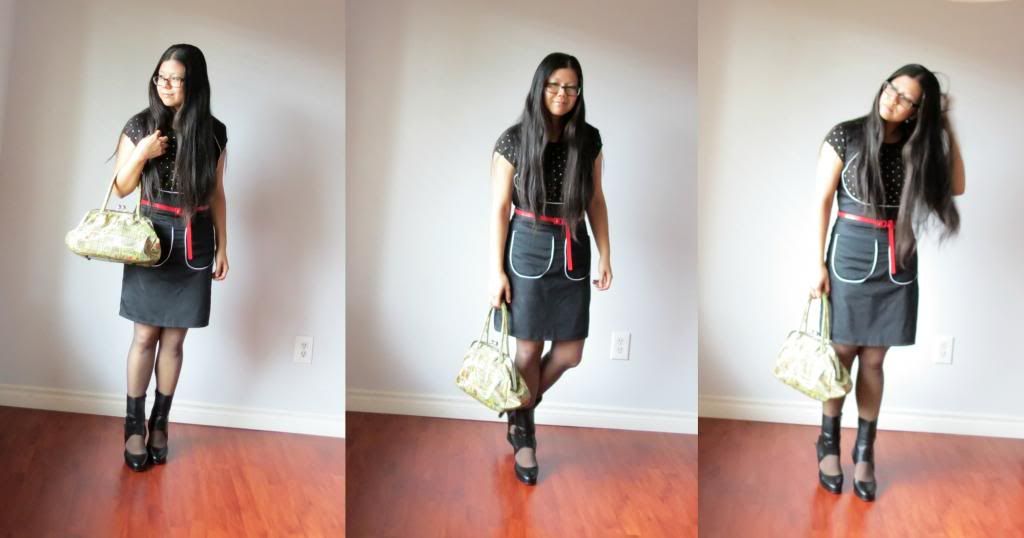 I decided to take Kirsten's advice (thanks, Kirsten!) not to think what colors match and took the items I felt like grabbing: a red belt, some superhero kinda shoes and my favorite purse to date.
I really need to buy more plain T-shirts. I have no solid tees at all, what the heck?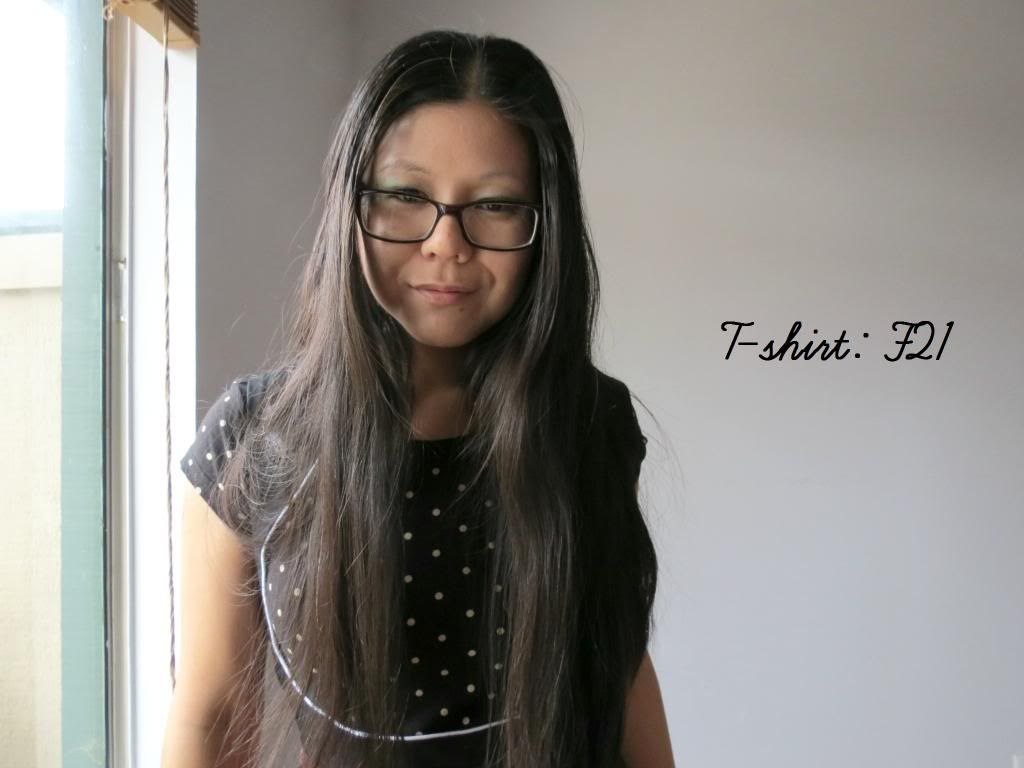 This is probably my most cherished purse; you can't see its details but it's covered in Astro Boy holographic pictures, it's like a giant ruler from the 80's, remember those? ;p I bought it in Harajuku during my second visit to Japan. That was a sad trip, let me tell you. Long story short - my dad had had a stroke (he'd been working in that country for about a year), so I traveled there by myself to bring him back to Argentina. I arrived one month before he was released from a rehab center to learn his therapy and get as much info as I could to continue treatment in Buenos Aires. I can barely understand Japanese but everybody trusted my memorizing the exercises and grasping as much as I could. That purse and another one for my sister are the only fun purchases I made.
I've never completely liked these boots because of the strange superhero looking wings on the sides; I thought they were modern when I saw them at the store but later realized they just look weird. They were incredibly cheap, though, and I usually wear them with long pants.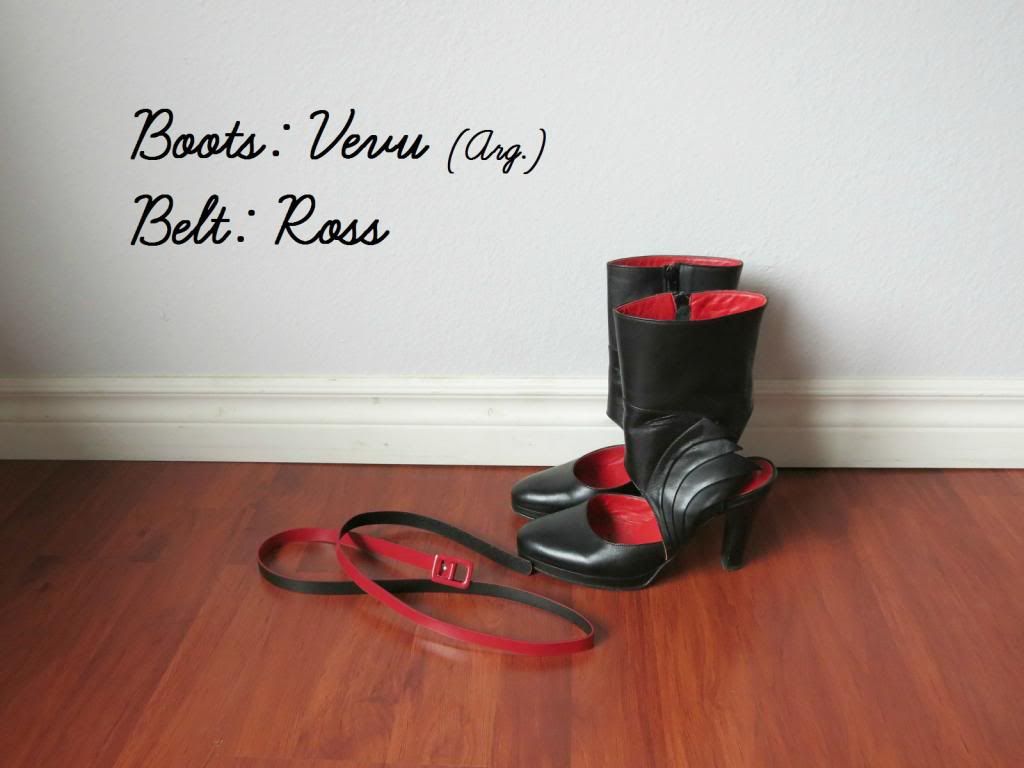 FYI: when I write Arg. between parenthesis it just means that brand is from Argentina. If you ever have the chance to travel there, go, go, go! I can't stress it enough, it's a beautiful, beautiful country ;D!