I love fashion from the 60's and 70's: bell bottoms, platform shoes, lovely patterns, synthetic fabrics that make you sweat but look pretty
.
Fashion from the 80s hasn't stuck with me at all except for shiny neon colors; but when it comes to music, I can't deny that I loved and still enjoy listening to a bunch of bands from that decade. This simple outfit is to honor my favorite things from both :).
The jeans and the T-shirt are from Argentina; I've had them for a few years now. I remembered to pack this pair of denims but totally forgot to bring my very favorite ones :/. My sister held a garage sale some months ago and I'm too scared to ask her which of my belongings she's sold ... I have the feeling she got rid of my fave jeans (+ who knows what!). I don't blame her, though, I left a shitload of unorganized clothes.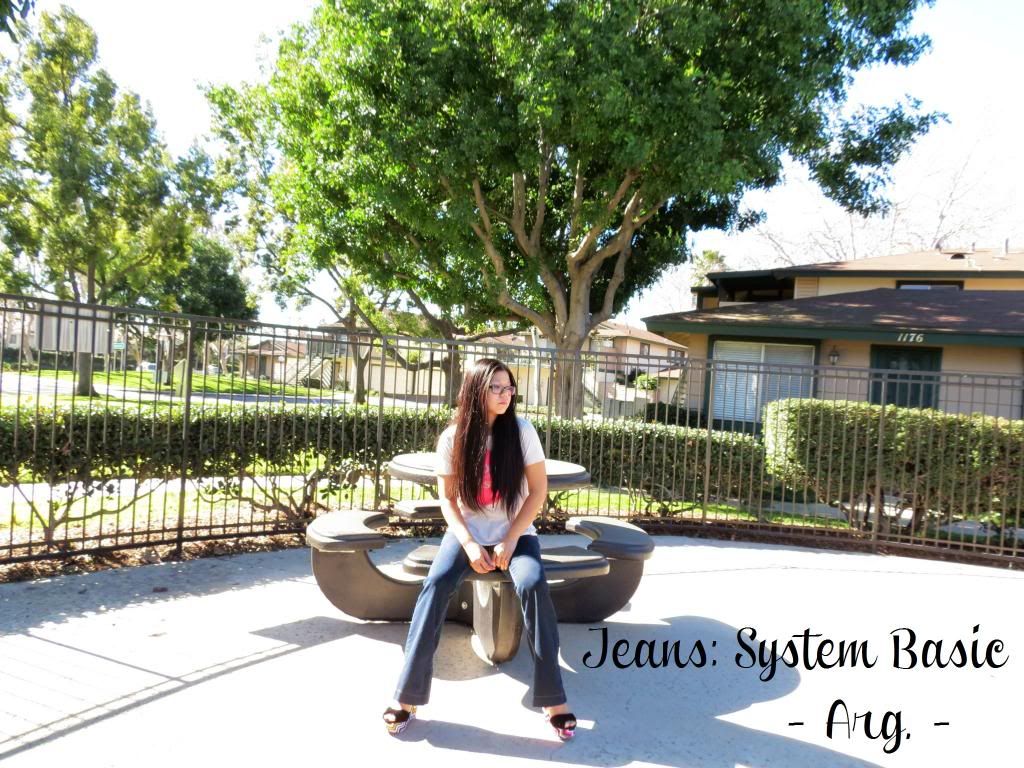 I let my hair grow for almost 2 years and now that's long, I don't know what to do with it, ha.
I look mad, but I'm not; promise!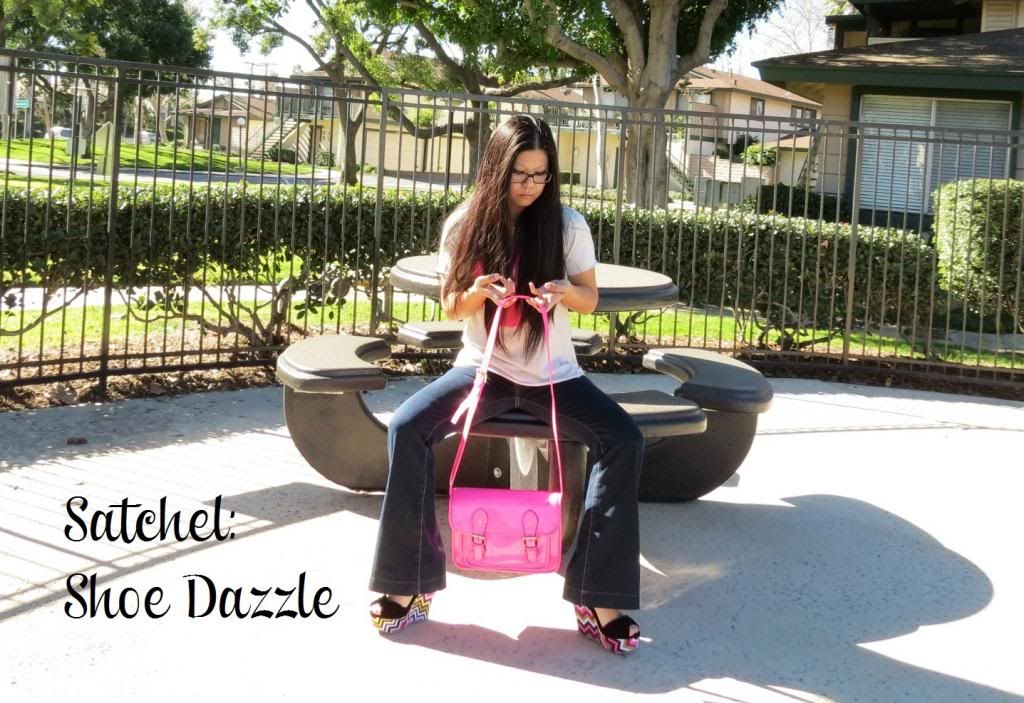 I'm not a fan of the brand, they just sell cheap stuff. I'm a friend of bargains, not gonna lie.
Too many pictures! You can totally slap me in the face; I won't complain.
And you can slap me again for wearing too much pink. I have no idea how this happened; I used to dread that color.
Hope you all have a wonderful week! ;D