Hello, everybody! How are you all doing? I'm trying to get into the mindset that this is going to be a long week; I think I got used to lazying about too much these past couple of long weekends, hehe.
Anyhow, these past few months, I haven't been sending as many letters as usual, but I did send a few and got some awesome (like, really incredible) packages.
A while back, I had the pleasure to offer a giveaway sponsored by Moo. They were so cool that they also offered me credit to get products for myself :p. These are the postcards and business cards I've ordered: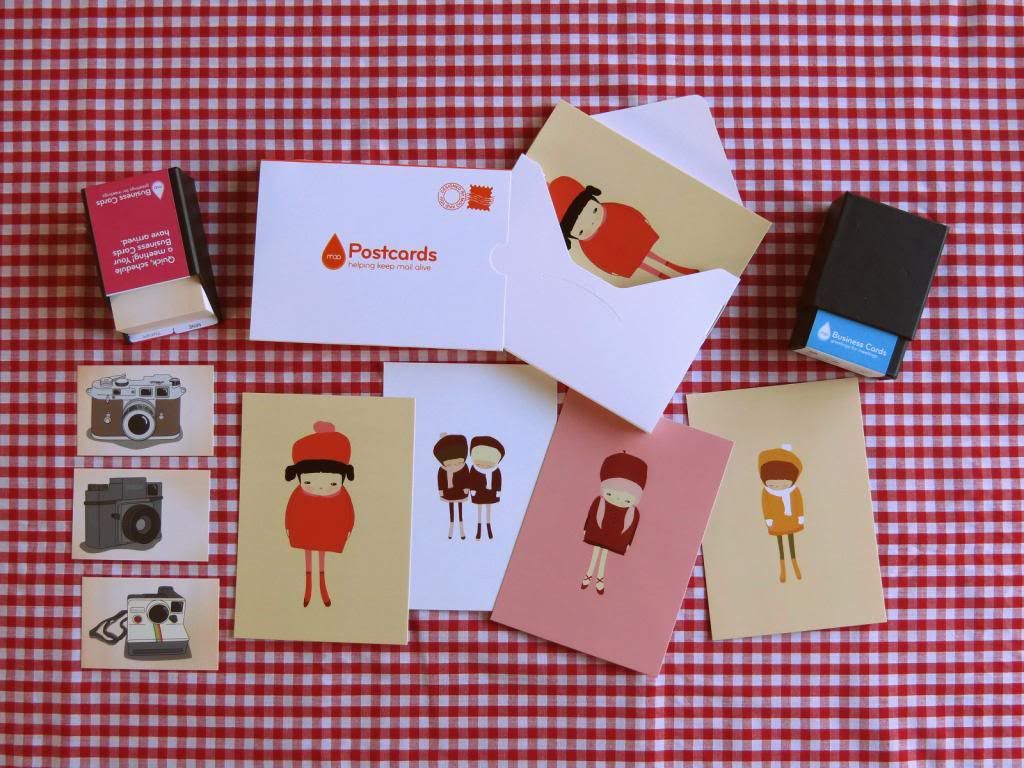 Here are some Christmas packages: a lovely postcard from Seel, a card from Mary and I got the huge cylinder from sweet Chantele. Look at all that she sent! :P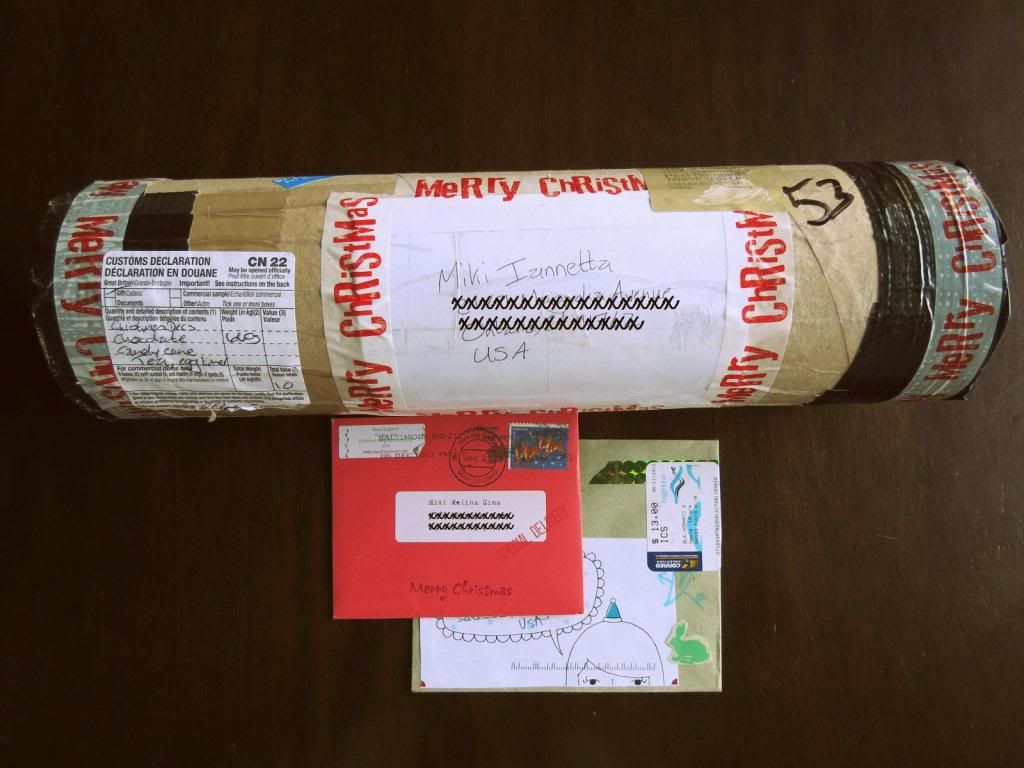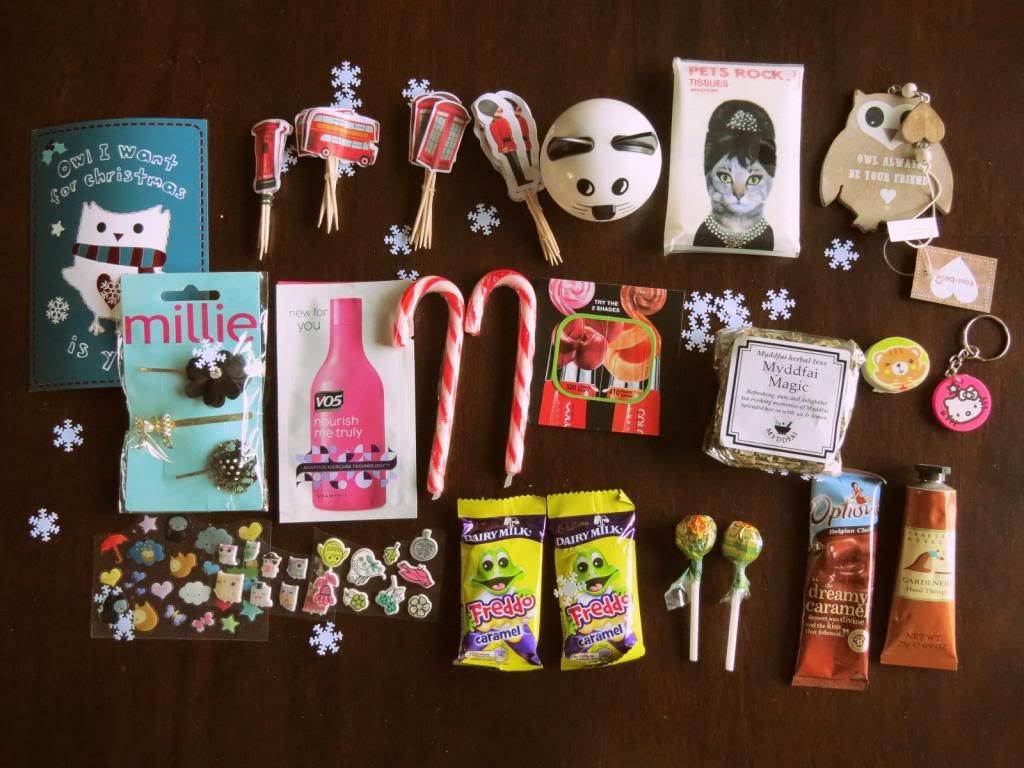 More kick-ass mail from awesome Mary, woohoo!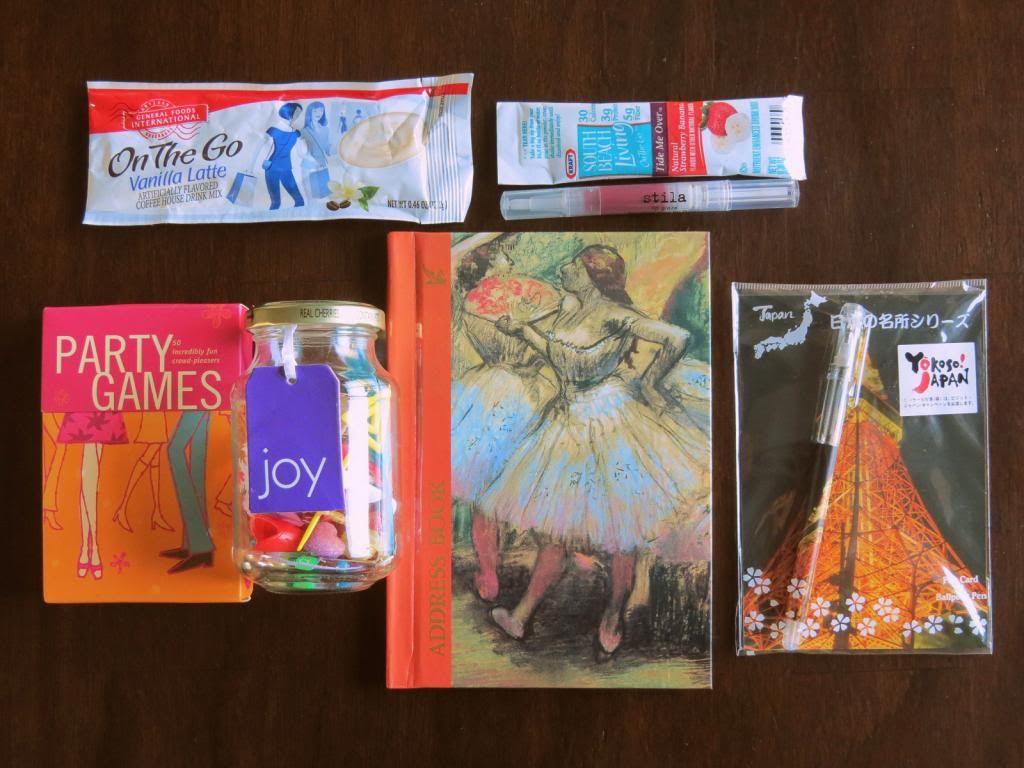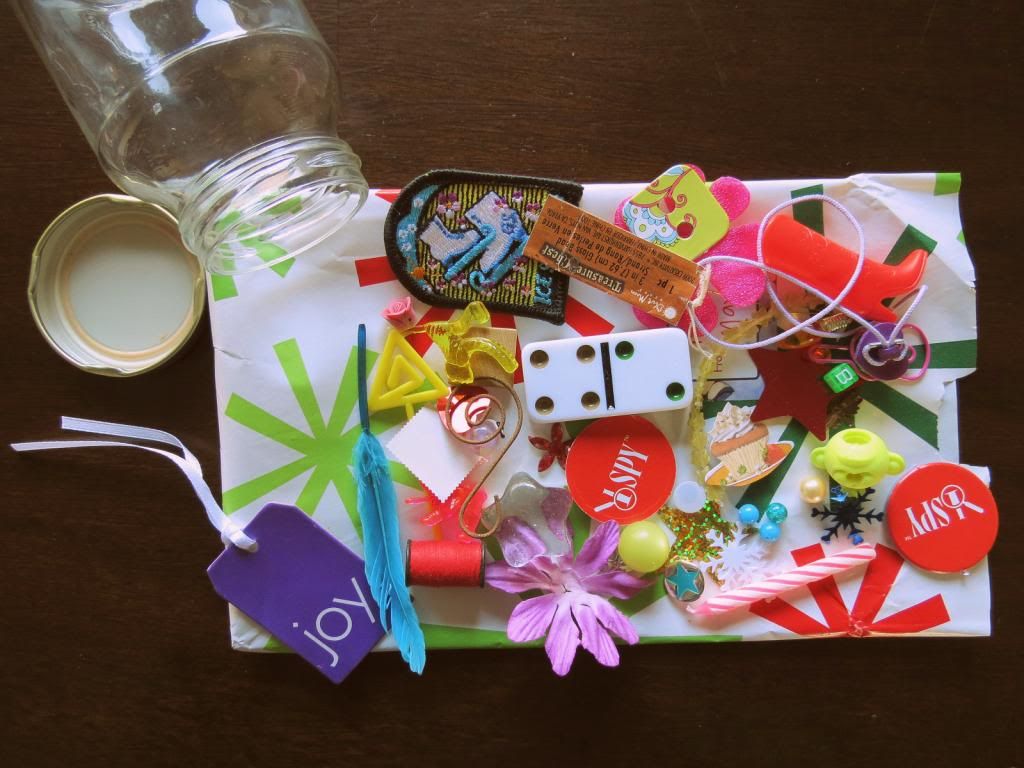 I really don't feel so worthy of so much generosity. You make me feel so loved! You're amazing!
I also got my first two issues of Nylon magazine. My subscriptions to Elle and Glamour expired and decided to subscribe to Nylon this year instead; it's one of my favorite magazines after all. And I got a free T-shirt :).
I always forget to take pictures of my outgoing mail :/; here's a couple of many things I've sent.
Oh, it was my birthday this past Thursday. I'm known for never doing anything special to celebrate it and if I can be quite frank with you, I kinda dislike it. Don't get me wrong, I don't hate growing old because that just means we're alive :). As a rather antisocial person, I find it a bit hard to deal with birthday calls and gatherings; I don't know, I suck at these things. I definitely don't like being the center of attention and I don't want people to go through the trouble of buying me a present; plus, we've just celebrated the Holidays so people are not in party-mood anymore. I deleted my birthday on facebook and had asked David not to remind his family. I had the perfect birthday! David and I spent it at home in our jammies, we ate cake, had some Martinis and watched Breaking Bad in bed :P. Of course, the secret could only last for so long and when my sister-in-law remembered the date, everybody else texted/facebooked me to asked why I hadn't said anything. That was followed by some guilt, I must confess, because I do understand that your loved ones want to say happy birthday and show you some love. However, in my defense, if they don't have it written down in their calendar, that's really not my fault, hahaha! There, I said it! Although in their defense, this was only my second birthday here, so it's understandable.
I did get warm greetings from people who did remember, though! ;D Note to Mary: I can't believe you were one of those!!! :P But then again, it's no surprise given we're talking about someone as sweet and amazing as you! My friend Cori from Argentina, also really surprised me with a completely unexpected package. She must have known how much I longed for an Easy Bake Oven as a child, because this gift couldn't have been more welcomed!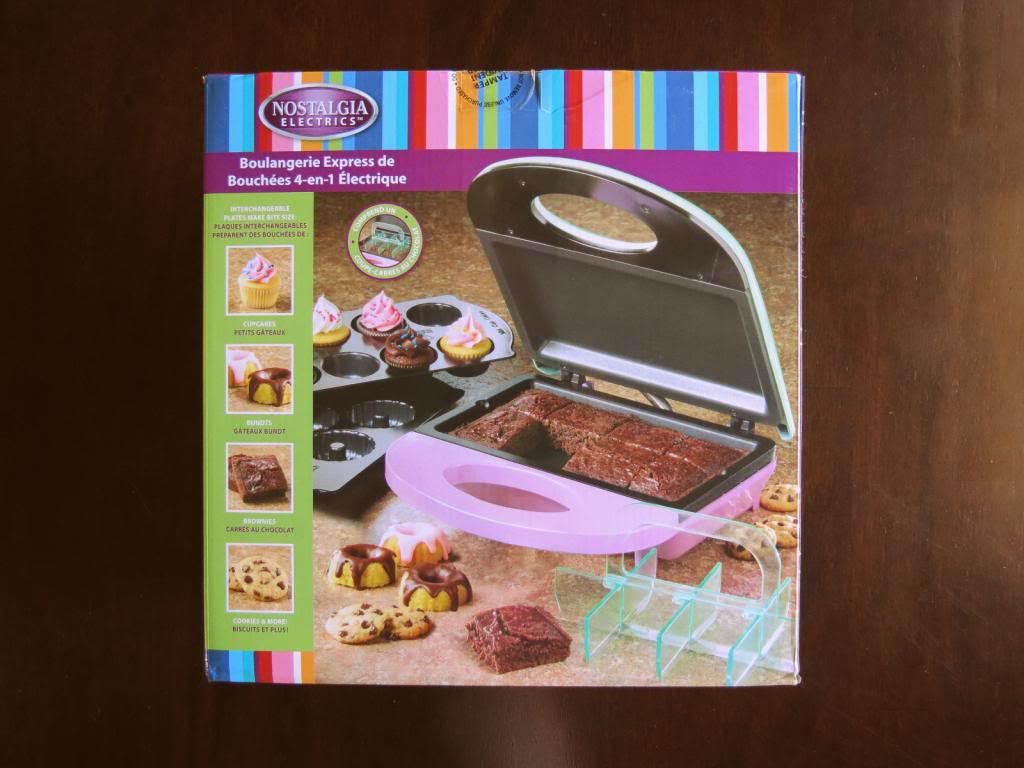 My sister and brother in-law + our nieces chose a modern green bag, a kitty necklace (they know me!) and these mini nail polishes for me :p.
Saturday night, we ate out at an Argentinean restaurant with David's friend Anthony + his gf and my friend Cris and his wife. If you've been reading this blog for a while, you might remember that Cris is a talented musician from California I met though the good old MySpace around the time I met David. We met in person the day of his wedding here in Cali last year, ha! And we saw him and his wife for the second time on Saturday. I had so much fun talking to them! It's crazy how the internet can work as a medium for meeting amazing people you totally get along with. I even dare say I have the feeling we're going to hang out more in the near future :P. I have to thank David for having invited them, because that was all his idea.
They both knew it was my birthday, so they brought some rad presents.
Cris' wife Arina baked some Indonesian (that's her origin) pastries for me; they're reaaally good! Yum!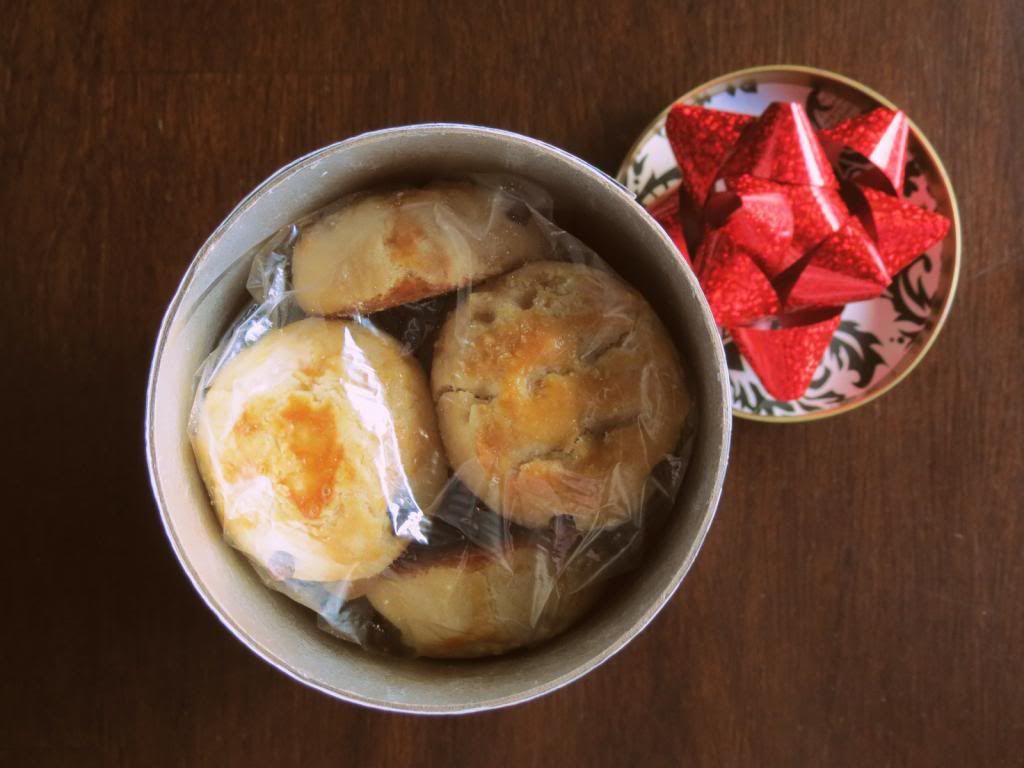 And I bought myself a present, too, hehe; look at my new lady tie from Flapper Girl. It's got kitties all over! :p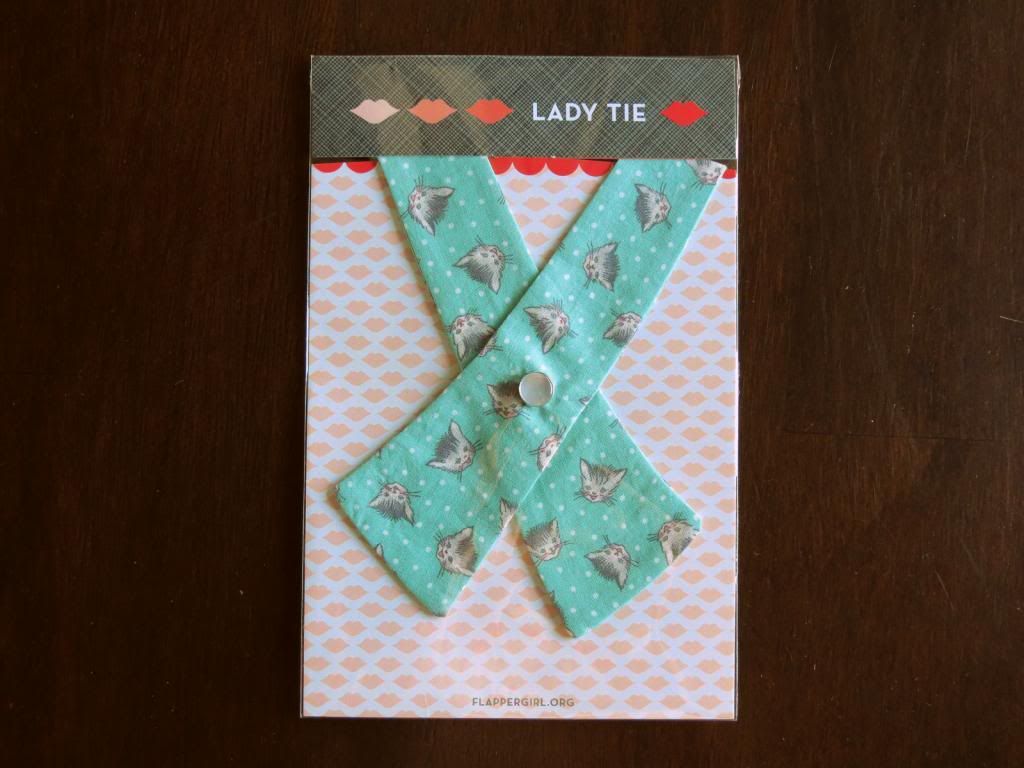 Today was spent at home, we put our Christmas tree away (it's a tradition in Argentina to do it the Day of the Magi) and I couldn't help feeling a tad sad about it. I don't know, it happens to me every time I put the tree away, am I the only one here?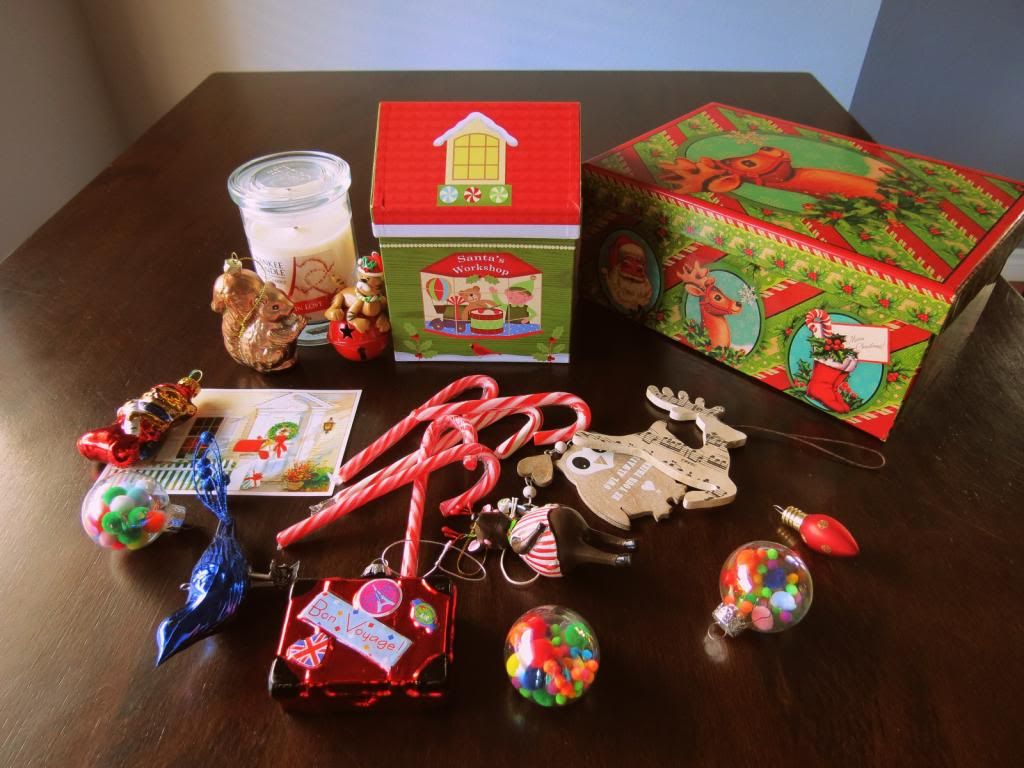 Hope you've all had a wonderful weekend, too and are ready to start a new week with the best energy! ;D