Hello, everybody! How have you been and how was your weekend or long weekend if you live in the USA? Any black Friday scores? Or do you prefer to avoid the madness and are getting ready for cyber Monday, maybe? We tried to avoid the craziness on Friday, but since I need new everyday clothes for work (ha! It feels so good to say that!), I wanted to check out just a few stores. We headed to Victoria Gardens, my least dreaded mall (I'm not a mall girl) and walked quite a lot. This mall is in the open so it wasn't too bad, plus we went way past midday, so we were fine. I went through a few racks in H&M, Forever 21 and Anthropologie, and asked David to wait for me outside as I waited in line to try on and pay for my clothes.
I was disappointed to see Anthro didn't have any good deals at all, so we left that store pretty quickly. But, as you can see, I didn't leave the mall empty-handed :p. These are clothes I'd have not normally bought, except for the pink sweater (I'm a sucker for hearts), but I am aware of the fact that I need more basic, easy-to-match pieces for my everyday life. At the library I'm constantly bending down, stretching and jumping onto kick-steps, so I need to wear comfortable garments; no heels, skirts or short tees that would expose parts of my body I'm not interested in showing, hehe. They're only four items, but I think they'll give me some variety.
I kind of look forward to wearing these red pants :p; I've never had colorful pants before.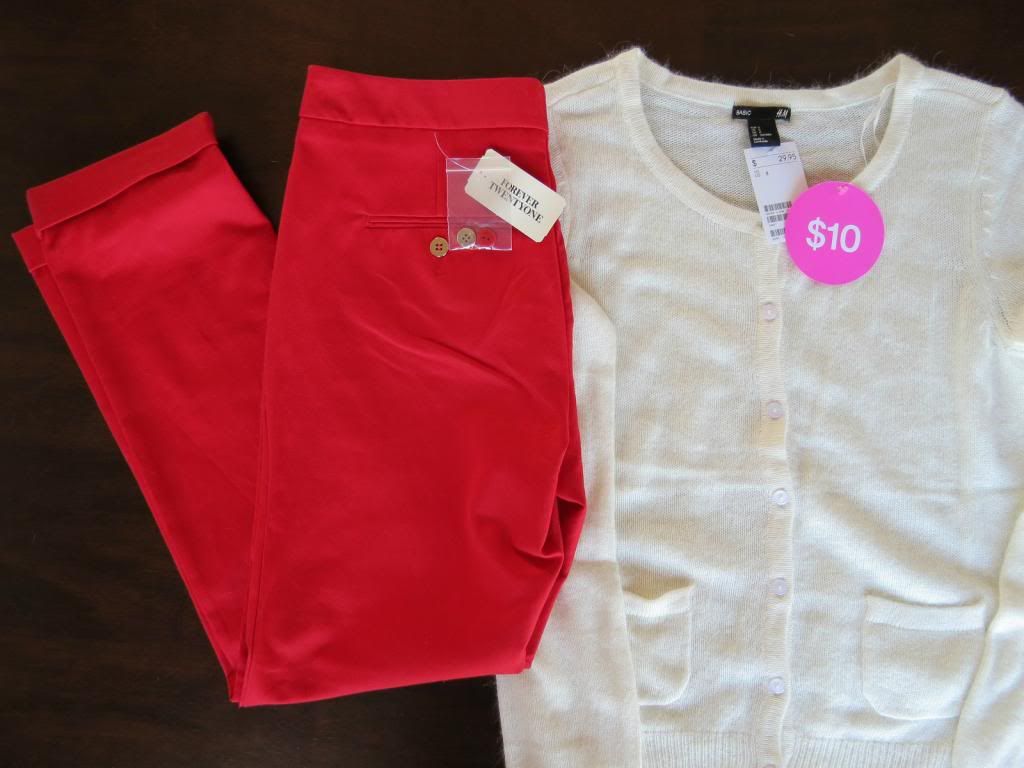 I got home very satisfied with my purchases and was ready to call it a day, but then I got an e-mail from Shoe Dazzle and couldn't help myself :/. They had (still have, actually) products up to 60% off. I also had $15 credit from my previous purchase, so I only paid a total of $13 for these studded booties :p. Can't wait to get them in the mail! If you want shoes and don't want to splurge, I totally recommend Shoe Dazzle. They usually have awesome deals, I first bought from them when they offered 3 pairs for the price of 1.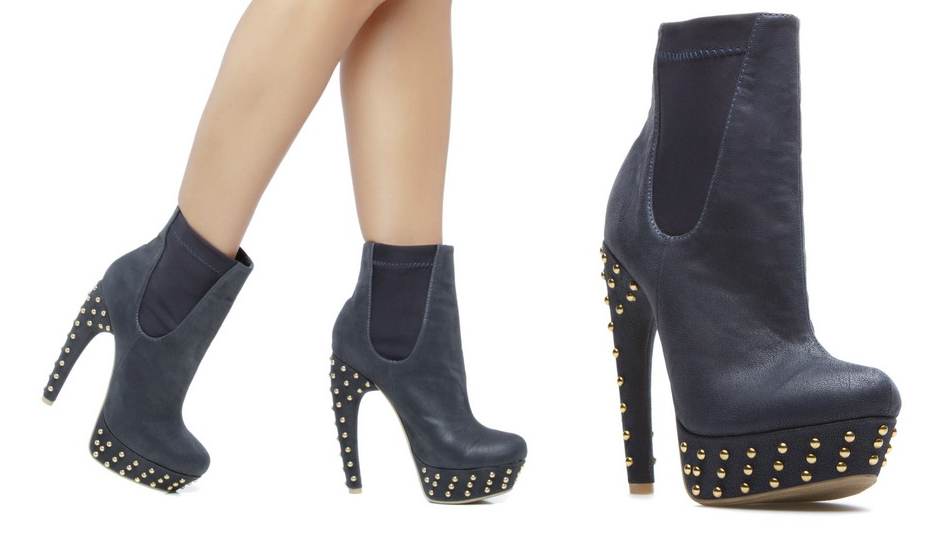 Sadly, I don't have much to show you; I haven't had time to take pictures and the sun going down so early is not helping either :/. But that hasn't prevented me from eating, that's for sure! We didn't have turkey for Thanksgiving, but David made some kick-ass meat in the oven and then we indulged with these chocolate dipped cookies, yum :p.
We also had cat-shaped ice in our drinks, hehe. David surprised me with these ice cube trays I'd seen on Pinterest a few days ago. I see some colorful Jell-o cats in my near future :).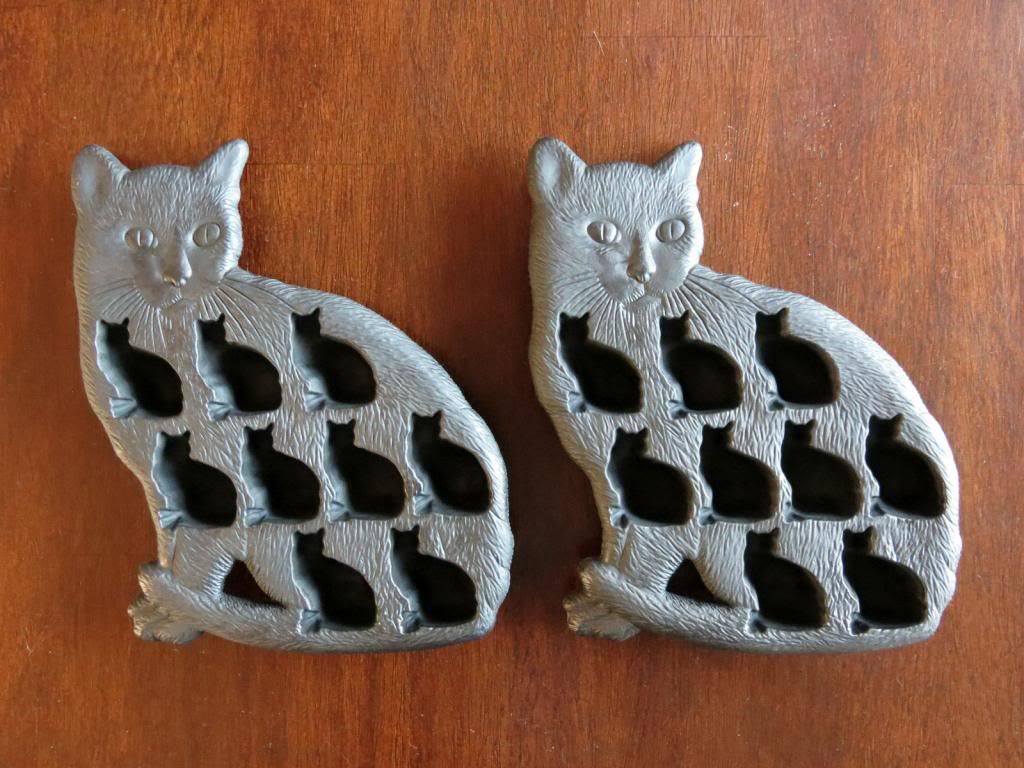 One more crappy picture before I leave. This is a mural that's right by the entrance door at the library, they put my name on one corn even before I arrived my first day :p. I'm so happy to be surrounded by friendly (and patient!) co-workers! :D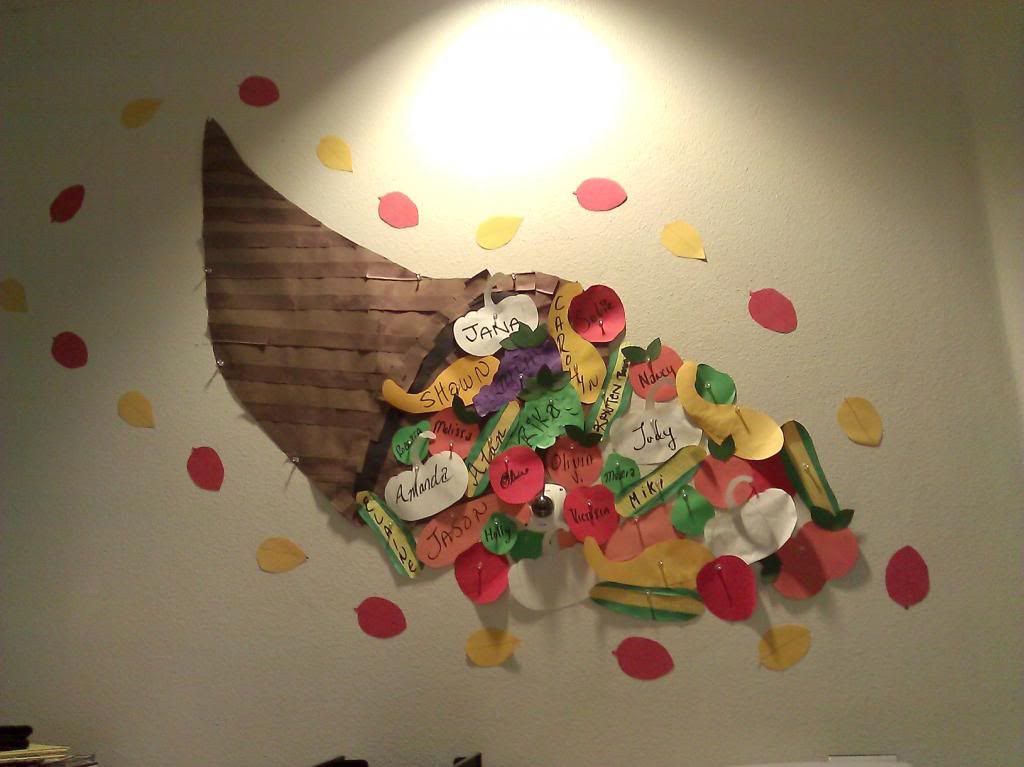 Have a wonderful week, everybody! ;D
I promise to swing by your adorable blogs really soon! Please, bear with me ;).
Tight hugs!