Happy Friday, everyone! And happy Labor Day to all hard-working Americans

(in advance)

! Here's a compendium of a few remarkable blogs I've recently stumbled upon; enjoy!
Something beefy:

Ha! Meat America is a blog which compiles meat pictures taken by photographer Dominic Episcopo.
Something to keep your house organized:

I heart organizing is the ideal blog for those seeking tips on how to clear up clutter.
Something to make you smile:

And piss you off at times. Lol damn is a source of jokes, animated gifs and .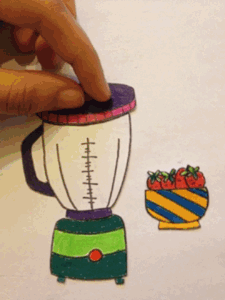 How to speak like a Bostonian
Something for cat lovers:

This adorable blog called My Two Cents is run by Argetine girl Soledad and combines 3 of my favorite things: cats, music and movies. Isn't her art just adorable? :p
Something for vintage cut-out lovers:

Over at Il Favoloso Mondo di Carta di Toto you'll find tons and tons of cool vintage templates and figurines.
Something for fabric lovers:

Ok, this is not a blog (yet), it's an etsy called Nana Gracy, you got me. But I needed to tell you about this store; look at all the beautifully patterned yards of fabric you can get here!
Something for the curious:

Industry of One is a blog that features people with different professions and their relationship with their line of work and style. Pretty nifty if you ask me.
Isn't this the most beautiful school you've ever seen?
Have a great weekend, everyone! And a long weekend if you live in the States! :p
And if you want to win a piece of clothing from my closet, just scroll down and read the post before this one ;).