Or maybe not - you be the judge. I just though that
mayyybe
, some of you would appreciate this blast of
(useless?)
info. You're welcome ;).
How to find the original source of an image on Pinterest.
Do you use Pinterest, too? Doesn't it piss you off BIG time when you click on a link to a DIY and it turns out that the link doesn't work or is just a link to a blog NOT to the specific post? Well, if you're with me on this one, you might find this easy peasy trick a time saver

(Erm, because yes, I like to correct defective pins)

.
Anyhow, now that my rage about the matter has been released, hehe, here's what you need to do:
1.- Open Google Images.
2.- Drag the image you're interested in to the Google Image search box. You can do this from whichever site the photo is at or from wherever you have saved the photo in your computer.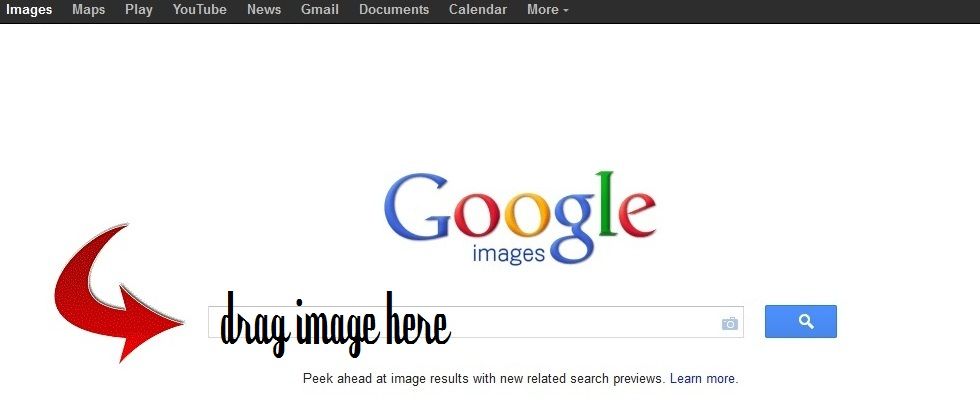 3.- You'll see a sign which says "Drop image here". You naturally need to drop the image and then Google will find the original source of your image. You might find it in several different pages in which case you'll need to go through them and check which one is the very original one.
Continuing with Google, I know you know how to use this search engine, but do you actually think you can use like it a pro? Check out this guide with tips to test your searching skills. You'll find lots of pictures like the one below which are very easy to understand and memorize ;)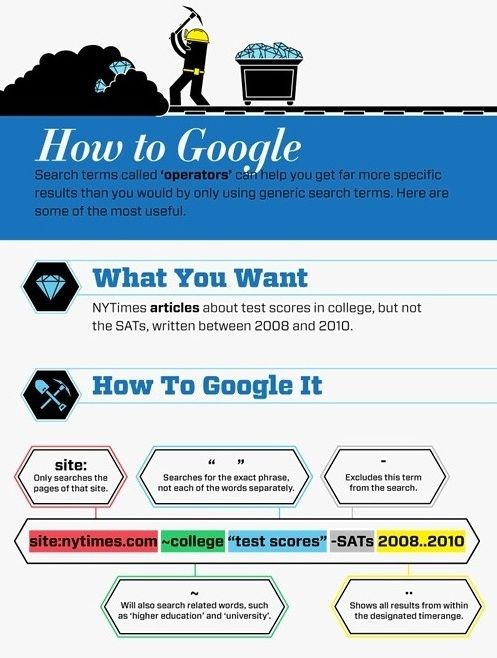 I don't know about you, but I'm not embarrassed to pull out discount coupons whenever I have one. If you're the same way and live in the States, check out Motherhood on a dime to keep up-to-date with the latest deals, discounts and freebies. I got a FREE annual subscription to Rachel Ray's magazine here! I can't stand her, but I wanted to see if it was really completely free; it turned out it was and they didn't even call me to offer me junk or anything.
Online shopping.
I think I heard about Yardsellr over at JoAnna's blog for the first time. I've made 2 purchases so far and I only spent $1 each time (items worth about $4). This website is a smaller

(way smaller)

version of Amazon with the perk that you get points (i.e. credit) when you do certain things such as logging in, purchasing, liking products. Warning: even when you have the points to buy things for free, you'll still be charged with $1. They also recently opened Style.ly which is more aimed at pieces of clothing and accessories. You get a $10 welcome gift when you register.
Package Tracker app.
If you're constantly sending letters, just like moi :p, you'll like this app. Once you download it, you just need to select the company you've used (USPS, UPS, etc), enter the code in your receipt and that's it. It lets you know every time there's an update without having to enter the code each time as you would do if you checked the postage company's website. It refreshes very often and it even shows you a map of where your package is. It's not free, though, it costs 99c.
Where to find simple and pretty desktop backgrounds.
Go to Simple Desktops and you'll be able to download them for free.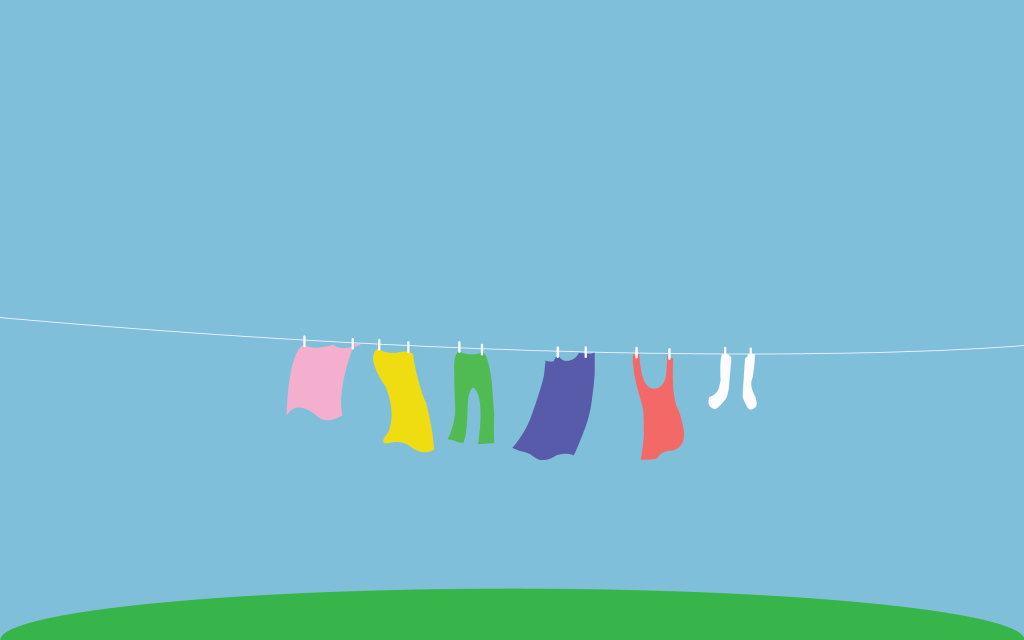 Hope you're all ready to start a new week with a smile! ;D
I'll be back soon to announce an awesome sponsored giveaway, so stay tuned! ;P