A couple of weeks ago, I saw
this tutorial
over at Pinterest and I knew I had to do these sponge balls for our nieces. They got a new pool this weekend, so perfect timing! :) I wanted to make them and send them by mail in a cool container and David happened to mentioned there was a cookie jar shaped like a bear at work which was almost empty; bingo! :p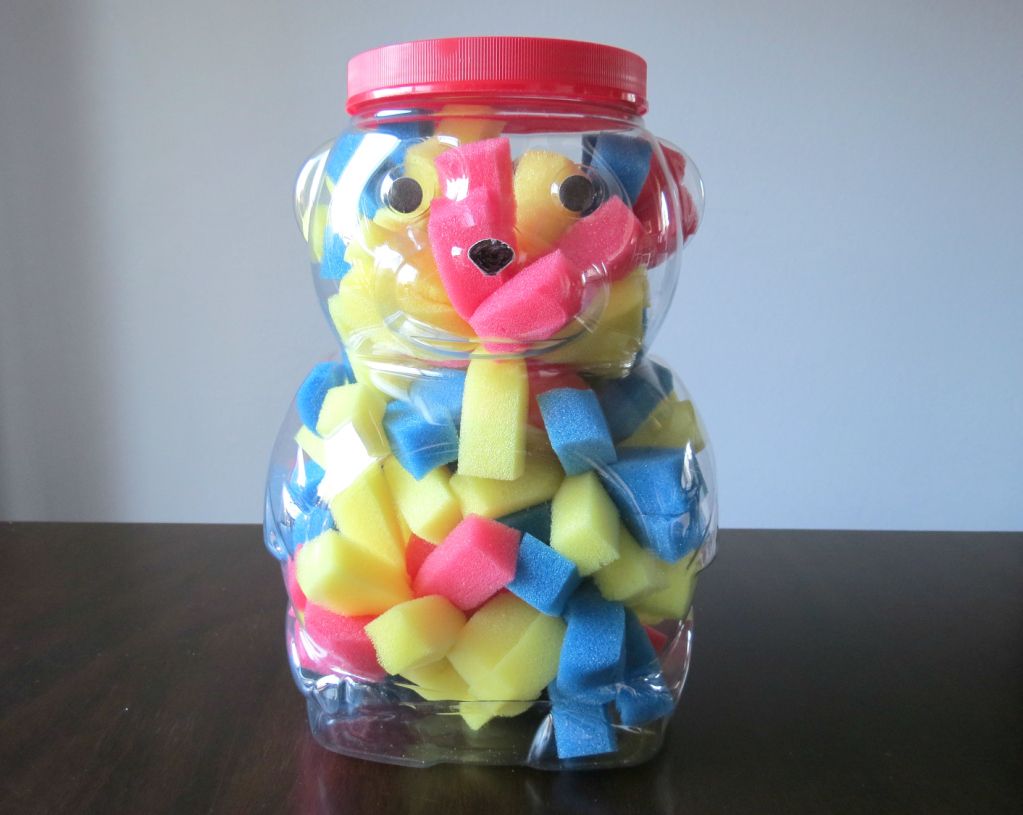 These sponge balls are meant to be soaked in water and then thrown at each other kind of like this. Sounds like fun, huh?
They're super cheap and easy to make. If you want to try them, too, here's what you'll need and all the steps to make them.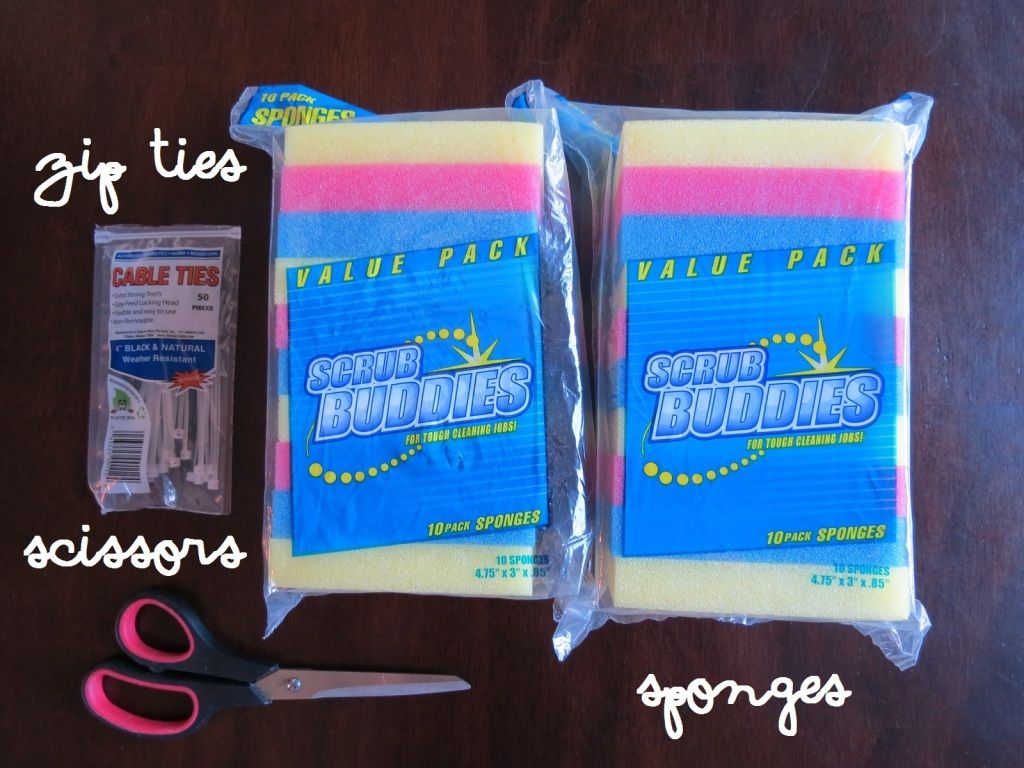 I bought the sponges at the 99c store, each packet brings 10 sponges and costs 99c.
This is what they look like out of the bag.
The first step is to cut the sponges into strips. Mine were about 8cm wide, so I cut 4 strips out of each one. After that, stack them alternating the colors.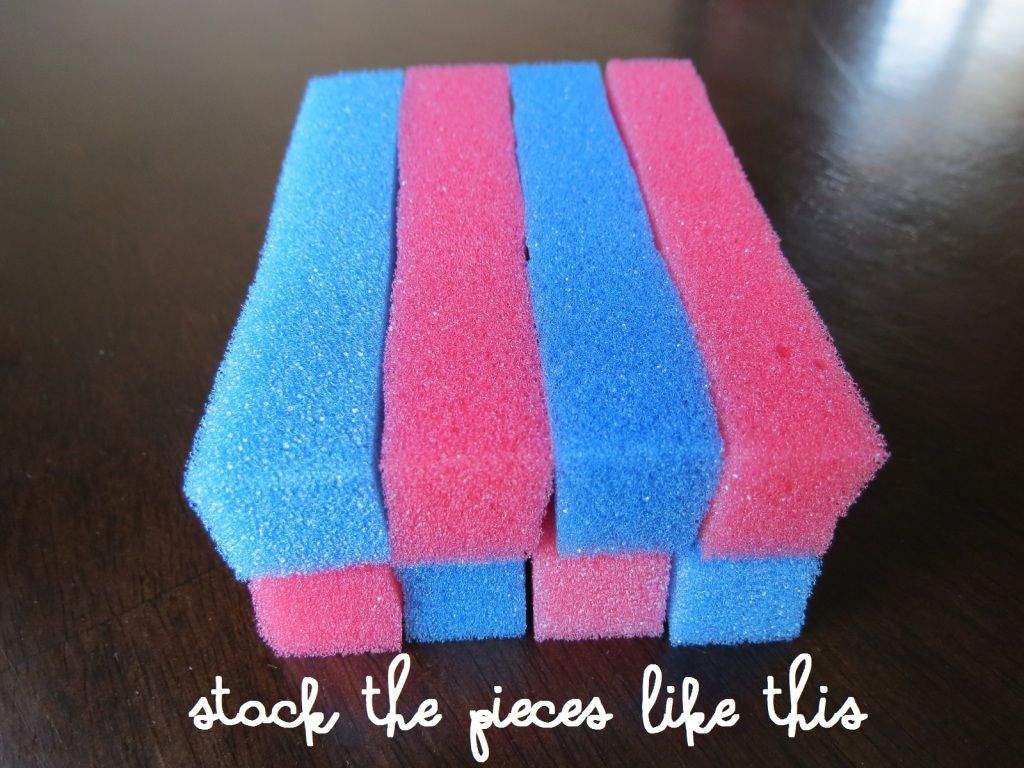 Next up, grab them in the middle and use a zip tie to hold the pieces together.
And that's pretty much it. Place them in whatever container you have

(Maybe a Cheese Balls jar if you can't find a bear-shaped cookie jar? Or just a box)

, write the recipient's address on a label and take your package to the post office :).
My bear (with the balls inside) weighs less than 10 ounces, so the shipping cost should be inexpensive. Let's see what they tell me at the post office.
Hope the girls play with them! :P
Last but not least, I'd like to announce the giveaway winner. According to random.org, the lucky girl is comment #48; that's Jenna!
Thank you all for taking part in this giveaway and thanks to Shabby Apple!
Stay tuned because there's going to be another giveaway open to everybody soon.
Have a great week, y'all! ;D