Hello, everybody! This is a tiny DIY post I prepared especially for
Chantilly's blog party
. She's celebrating the launch of her video on
KickStarter
with a series of guest posts throughout the day, so go check her blog! ;) Here I'll show you how to make some easy peasy Polaroid frames, but you'll have to go to Chantilly's blog to see what I've done with them ;p.
To make these frames, you'll need:
- magazines and old books
- white construction paper
- a paper cutter
- glue
- a cotton swab
- a pen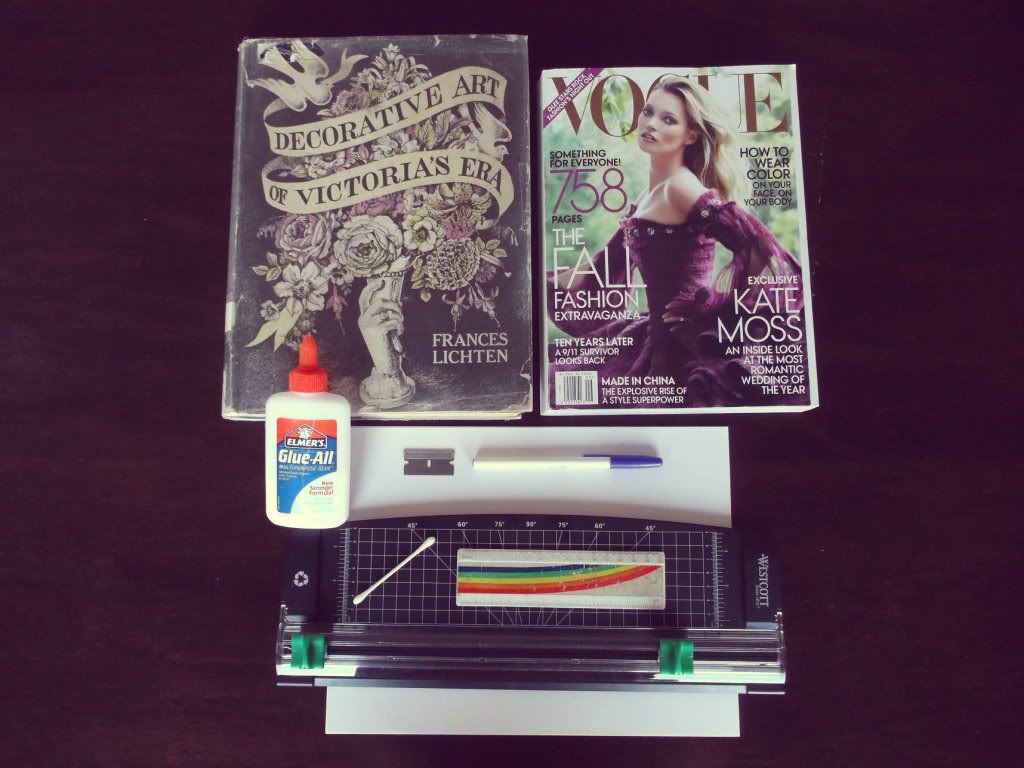 These are the measurements I used.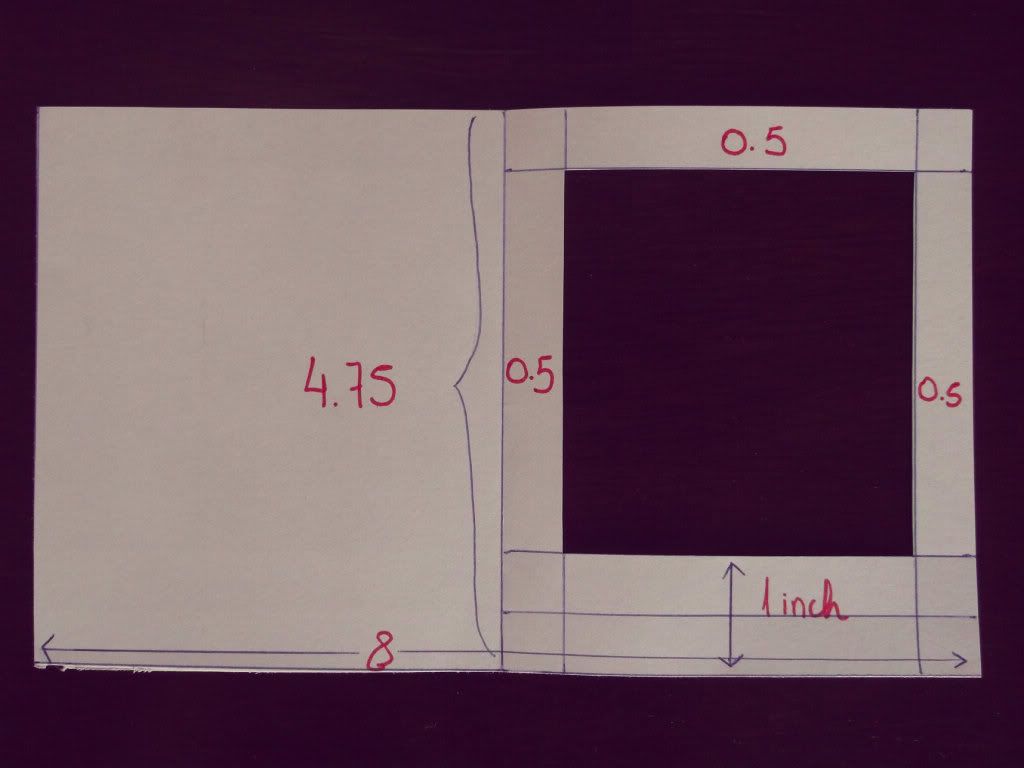 Before you decide the measurements of your frame, select the photos you want to use to make sure they fit correctly. I used magazines and old books, but of course you can use pictures that you've taken yourself.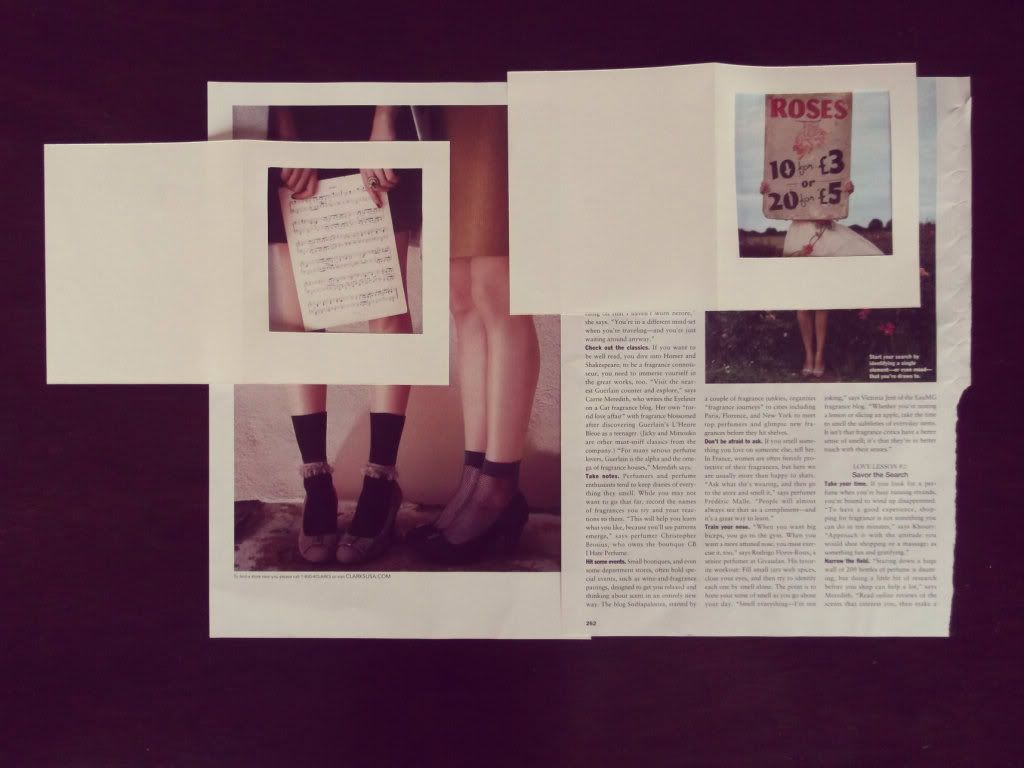 Cut the photos bigger than the square that you chop off the frame and apply a thin layer of glue by means of a cotton swab to glue the photos and the parts of the frame. I recommend doing this quickly because if the paper you use is thin, it'll start wrinkling making this simple task rather challenging.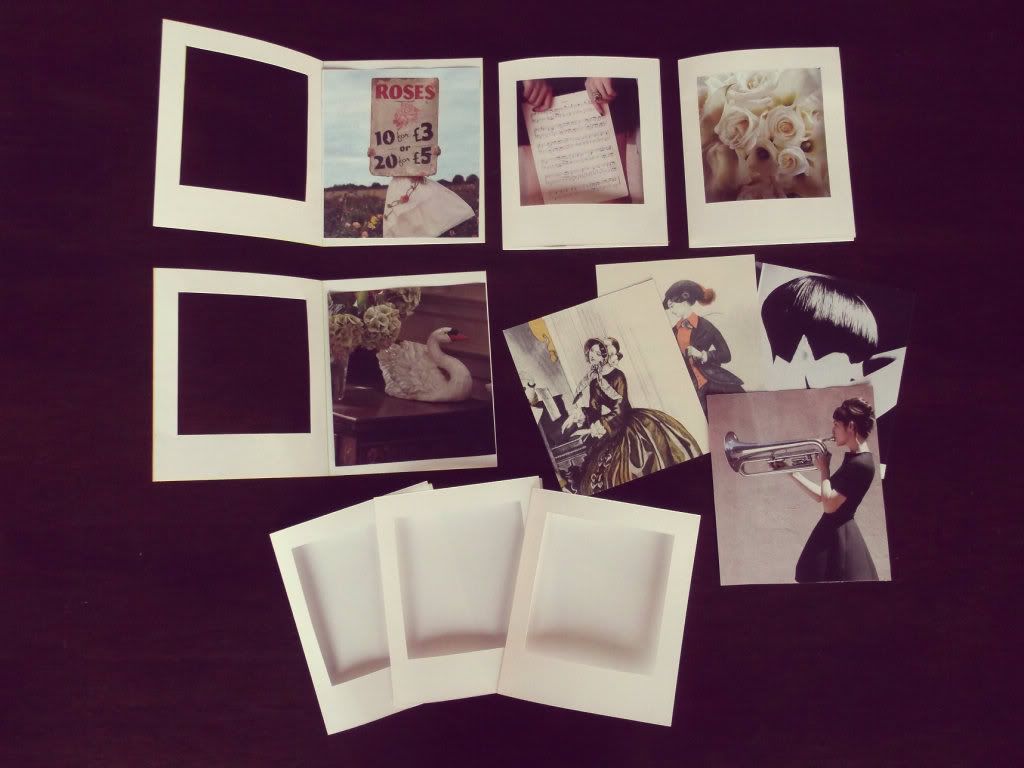 The point of making these notes was to promote Chantilly's songs, so I wrote parts of her lyrics on their back as well as the link to her blog.
If you want to see where I hid these notes, you'll have to check her blog by clicking
here
;).
Hope you liked this idea! Have a great weekend! ;D