I'm sure most of you guys send greeting cards for Christmas/New Year's. In my case, being that I'm thousands of miles away from my home country, I have tons to send! I like writing and sending them, but above all, I love personalizing each and every one of them so that the people receiving my cards know that I have not just randomly bought a card and put it inside an envelope. However, being that the shipping alone is already kind of pricy, I can't go too nuts with what I spend to embellish and personalize my cards. Wanna see some very easy and cheap ideas I've used?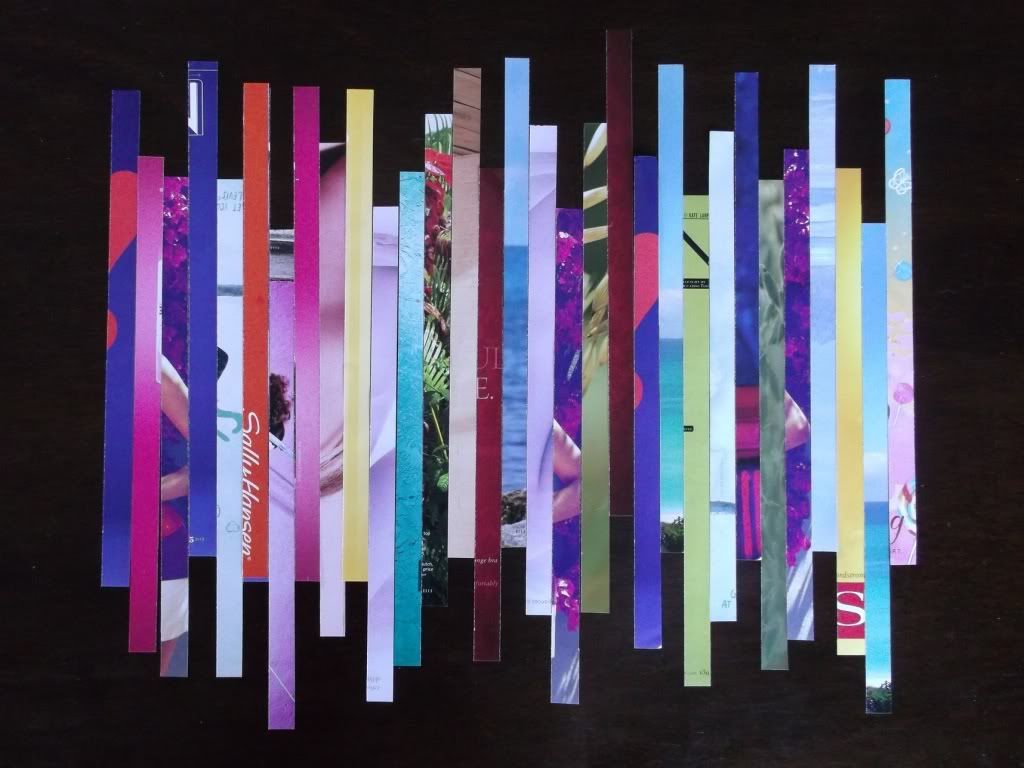 As you probably already know I love magazines. Once I've read them, I always tear the pages I think that might come in handy for future projects. Here are a couple of things you can do by using magazines, glue, a cotton swab and a paper cutter.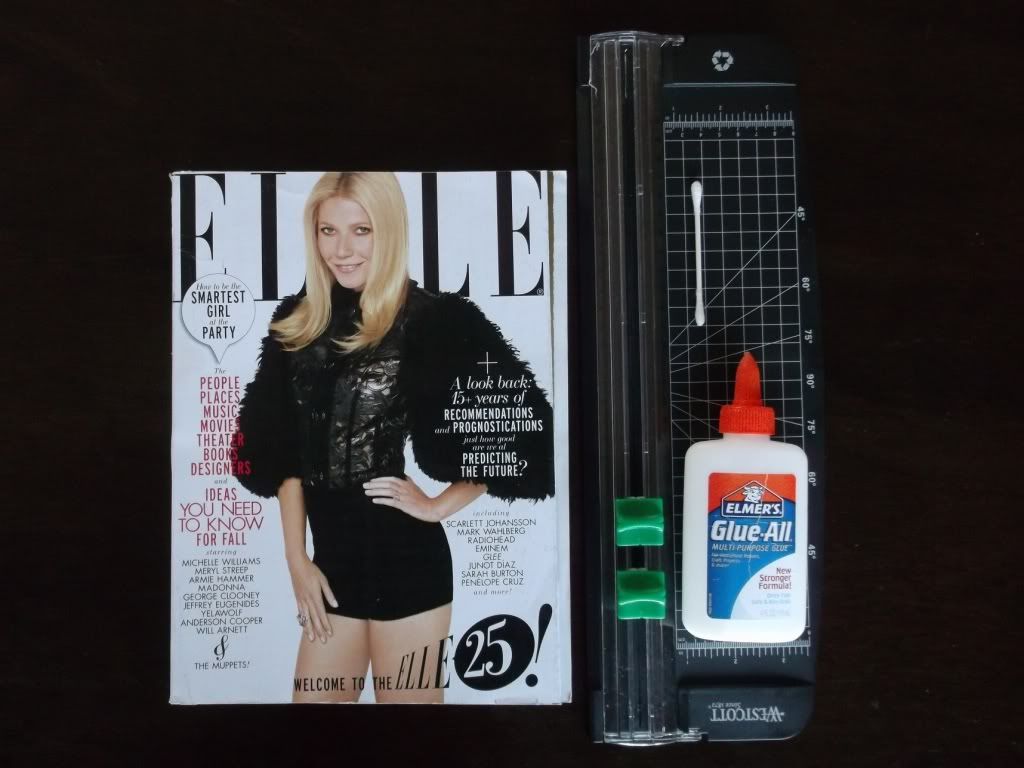 You can cut strips
(like the ones in the first photo. Mine are 1.5 cm wide)
and intertwine them like this:
I chose to stick them on an envelope. If you want you can cover the pattern in transparent tape to protect it, but I remember that in Argentina some employees at the post office rejected envelopes/packages which were sealed with tape :/.
I'm obsessed with cutting pictures of clothes :p, can't help myself. If you ask me, Lucky magazine brings the best photos because they do not write the prices of the items on them ;).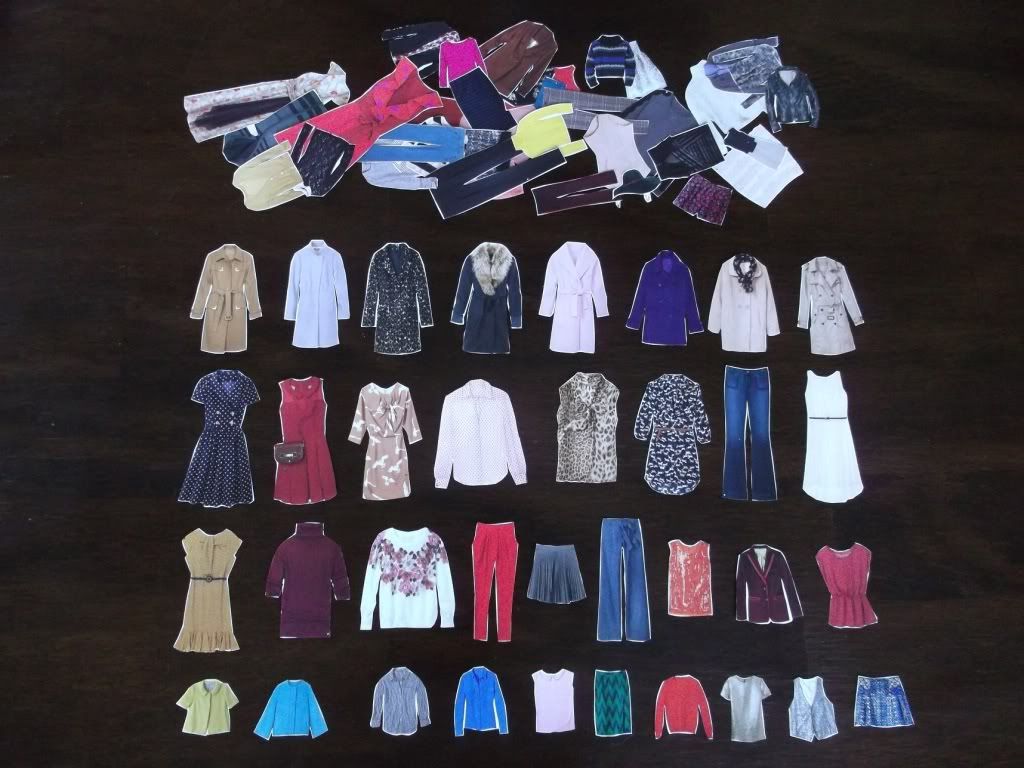 I also cut pictures of bows, hearts and anything cute and colorful.
You can arrange and glue these small pictures to add a personal touch to your cards/envelopes/stationery.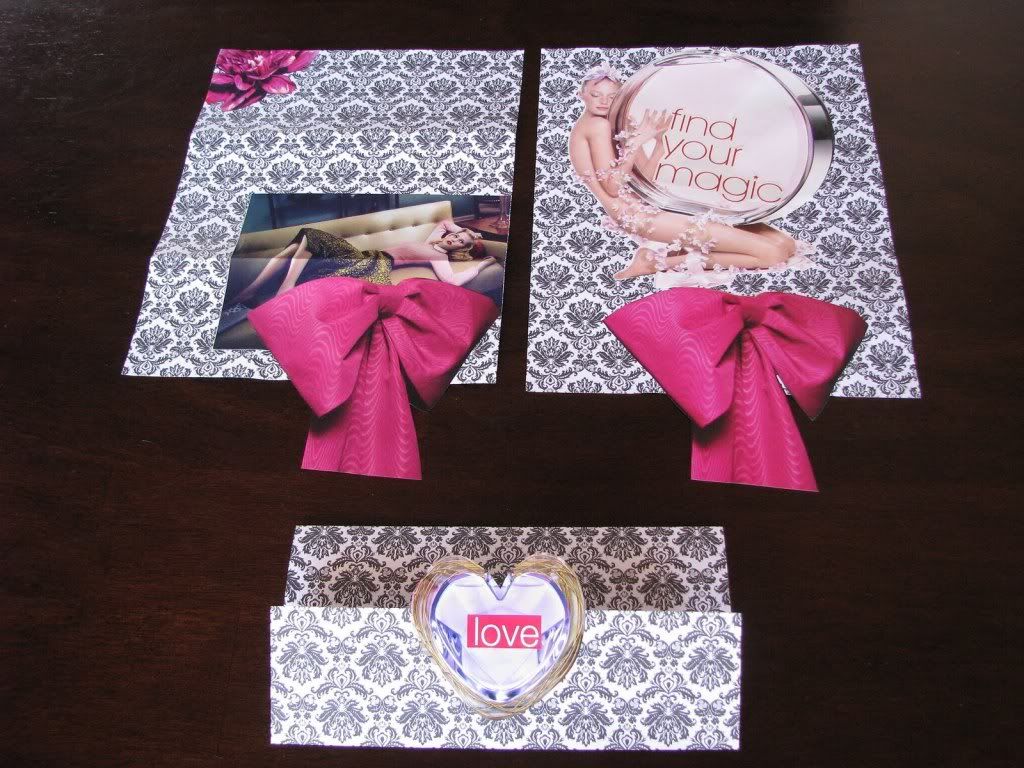 I know this might look a bit obsessive and time consuming, but I also keep single letters and words in envelopes, hehe. I like writing the names of the recipients in kidnap-message style.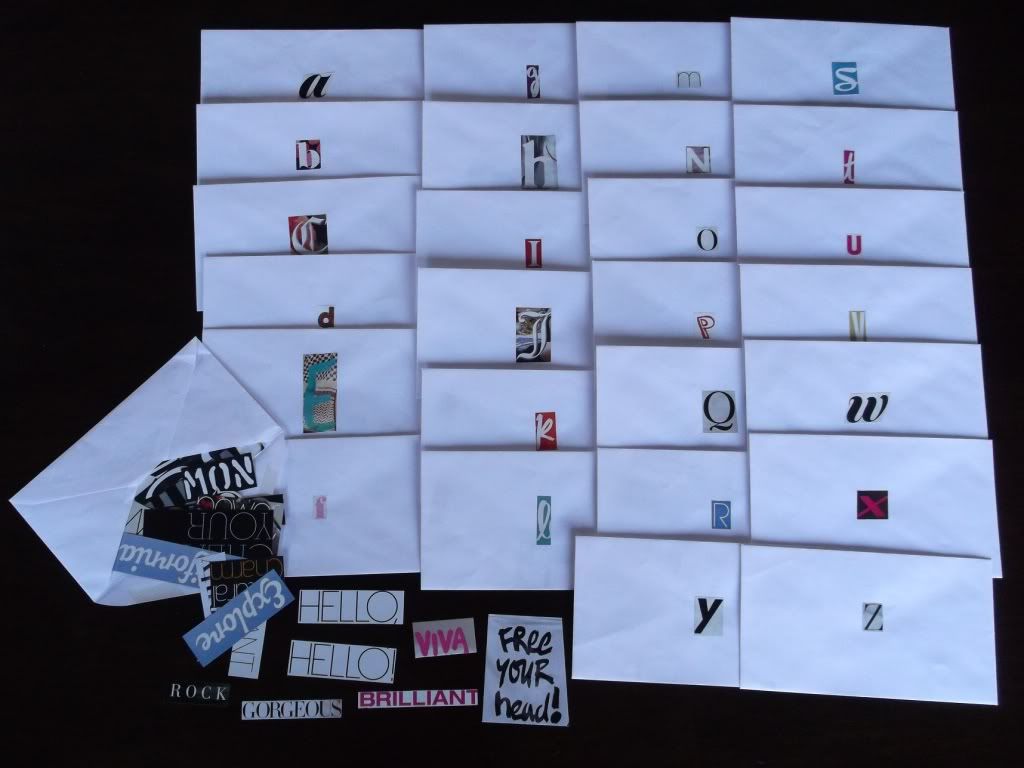 Adding fortunes from fortune cookies is a detail that some of my friends have very much appreciated, especially because you don't usually get fortune cookies when you order Chinese food in Argentina. I glue them on actual pictures of cookies, haha.
And yep, I also keep the wrapping paper, boxes and cute packaging of the products we buy :/!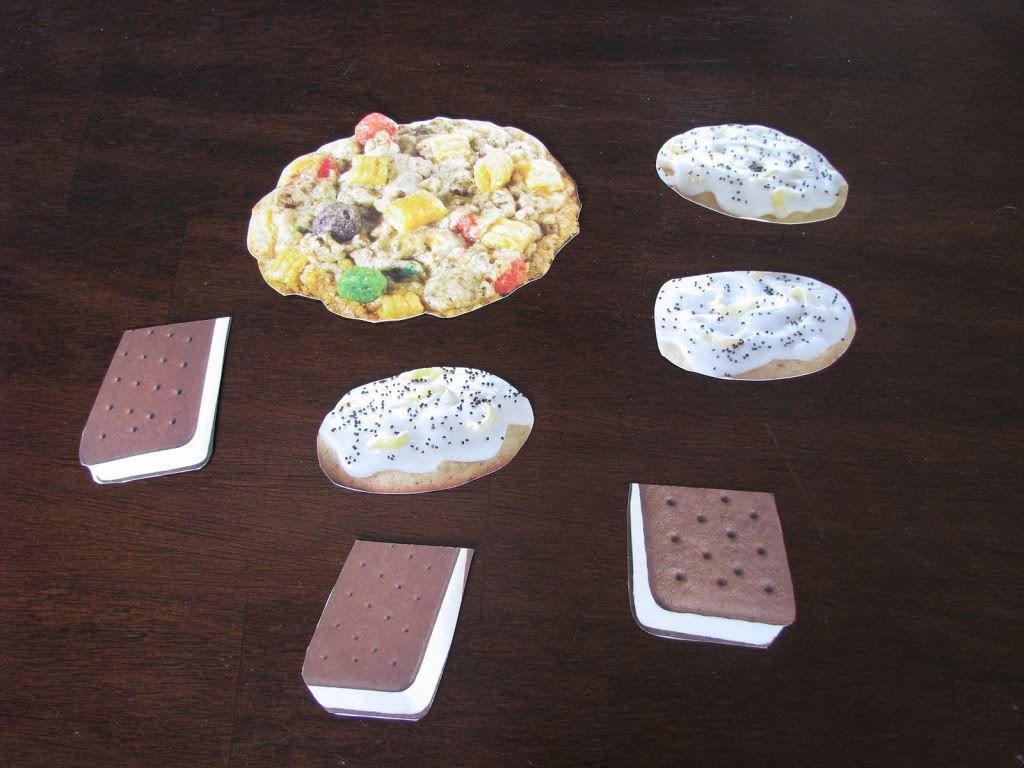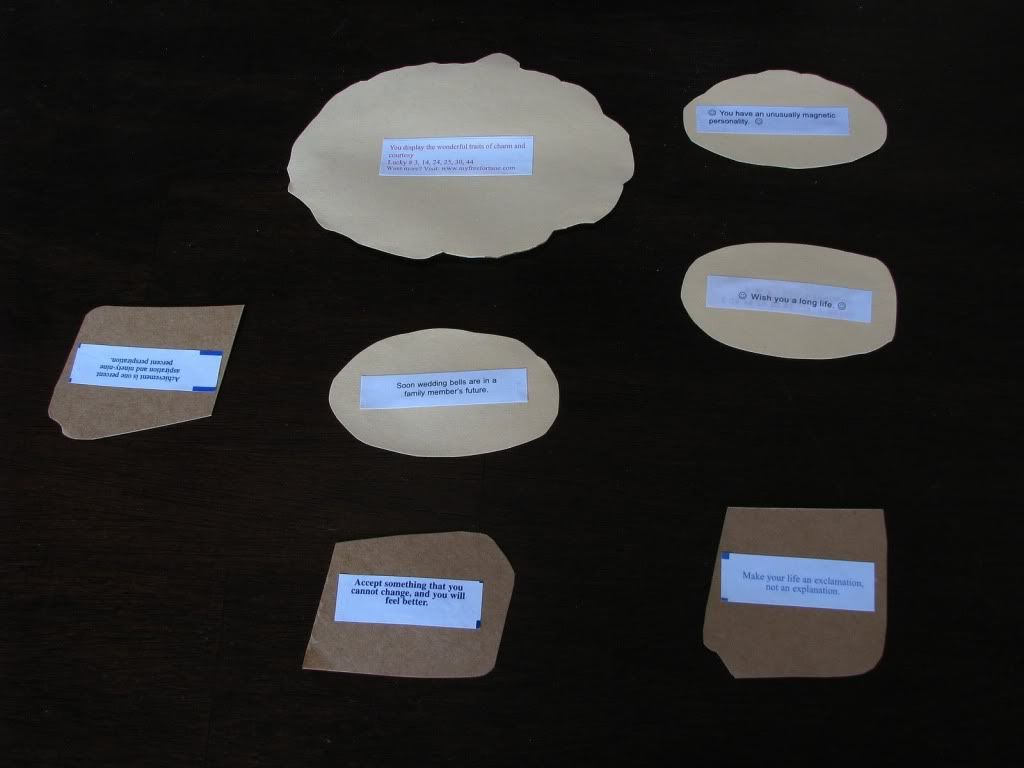 These are the only things which I have especially bought for this project: Scrabble tiles. I bought the whole set of 100 pieces on E-Bay. It's also possible to buy the single tiles of the letters you want, but they charge you more per letter.
I thought it'd be fun to send my friends their names written in Scrabble tiles :p. I put the tiles and the cards/letters in sandwich bags and I also filled them with shredded red and green construction paper to add a Christmassy hint.
Have I mentioned that I love using the shredder? :p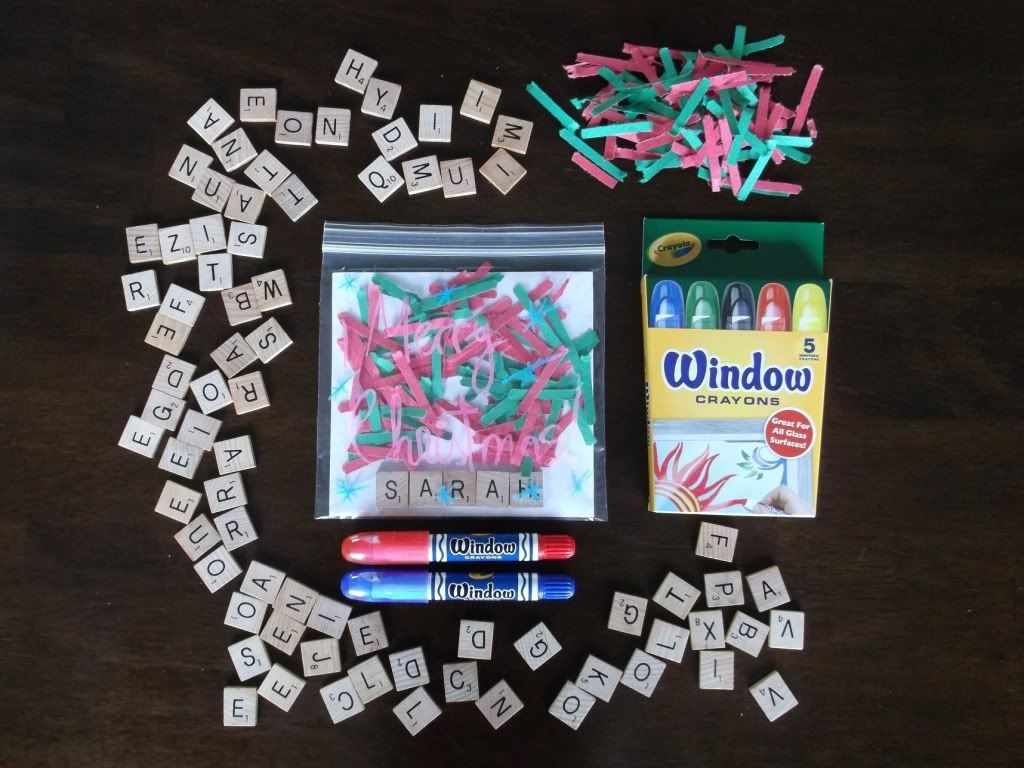 Aaaand I used window crayons to decorate the sandwich bags a little; of course you can do the same with permanent markers.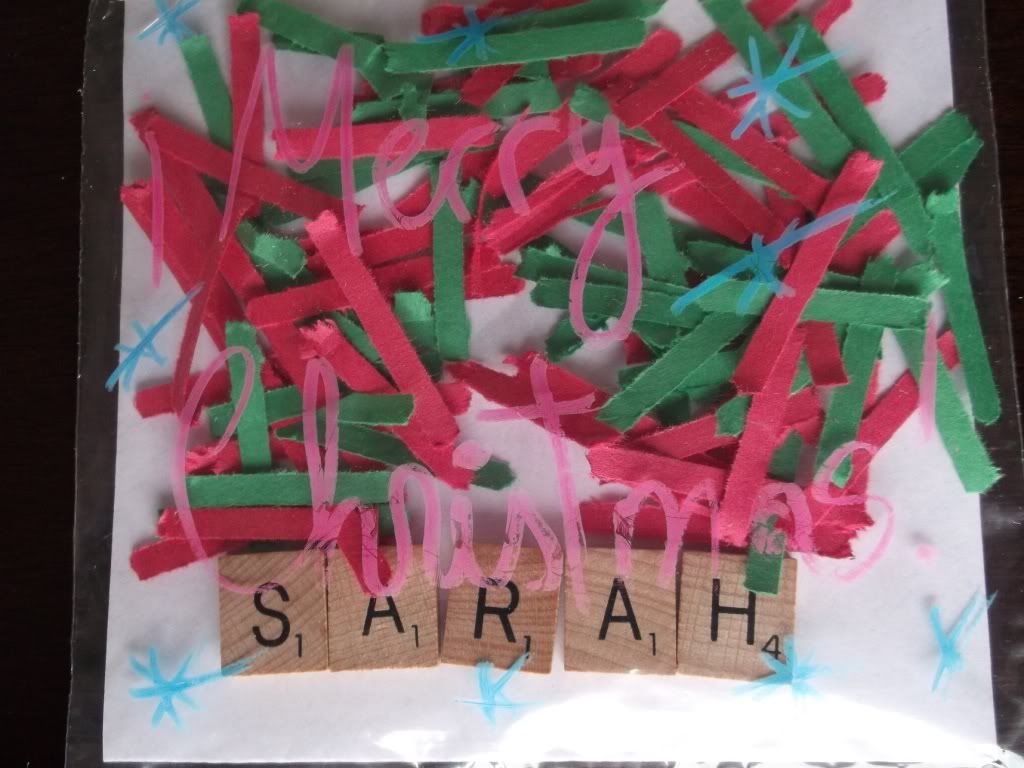 See? You don't need to spend much to embellish your stationery! ;D
Hope you liked these very simple ideas!
Have a great week, everyone!