Happy Thursday, everyone! We're getting closer to the weekend, yay! And I think I got my mojo back, haha. I'm feeling much better than a couple of days ago thanks to your lovely comments ;); they really cheered me up, so thanks a million! ;D
In order to switch my mood and get inspired, I changed our whiteboard in the kitchen/dining room. I don't know why but whenever I need to get productive, I always put up something colorful on the wall to help me focus ... Does it make any sense?
Right now, I'm feeling shades of green, blue, red and purple; not sure they make a good match, though, but whatever.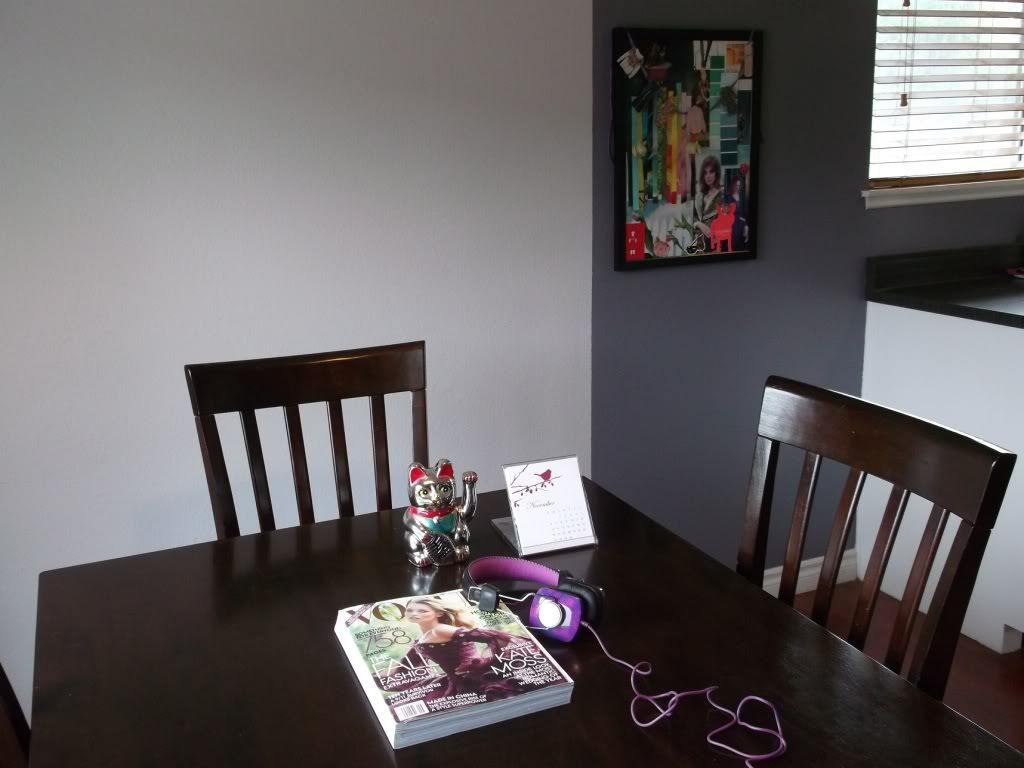 Color, light and music always give me the boost I need to get started in whatever it is I'm working on. That's why I put on some loud tunes as I put up the board. The first song in my track list? "Booty Swing" by Parov Stelar. Ever since I saw this TV commercial, that song got stuck in my head.
Btw, now I totally regret not having visited The Cosmopolitan when we were in Vegas, haha.
Next up, some Camera Obscura, Kate Nash and Leo Garcia. But now that I'm about to start studying, I'll play something quieter such as Ingrid Michaelson, Lisa Mitchell, Belle & Sebastian and Entre Rios/
Isol
. I'm not into She & Him these days ... I guess I'm not cool anymore, ha! :p
What do you guys do when you need to get into creative/productive mood?
What music do you listen to when you need inspiration?
Is there any song stuck in your head right now?